The biggest problem with coffee is finishing your last drop and realizing you've run out — and while it's easy enough to place an online order for your favorite roast now, scientists and coffee farmers alike have long predicted this might not always be the case.
Coffee is one of the most meteorologically impacted crops of all time, with the most valuable crop, Arabica, growing in a minute climatic range of 59 to 75 degrees Fahrenheit (15 to 24 degrees Celsius). With the Earth's temperature rising about an average of 0.3 degrees Fahrenheit per year since 1981, scientists predict that up to 72% of the land used for growing Arabica beans will no longer be able to support its prized crop by the year 2050. The good news is that a new climate-proof solution may have come in the form of Coffea stenophylla, a reemerging coffee crop from West Africa.
Believed to be native to Sierra Leone and West Africa, Stenophylla is also commonly known as "highland coffee." Its versatility allowed countries like Ghana and Senegal to share in the market, with Guinea and Sierra Leone being the oldest sources.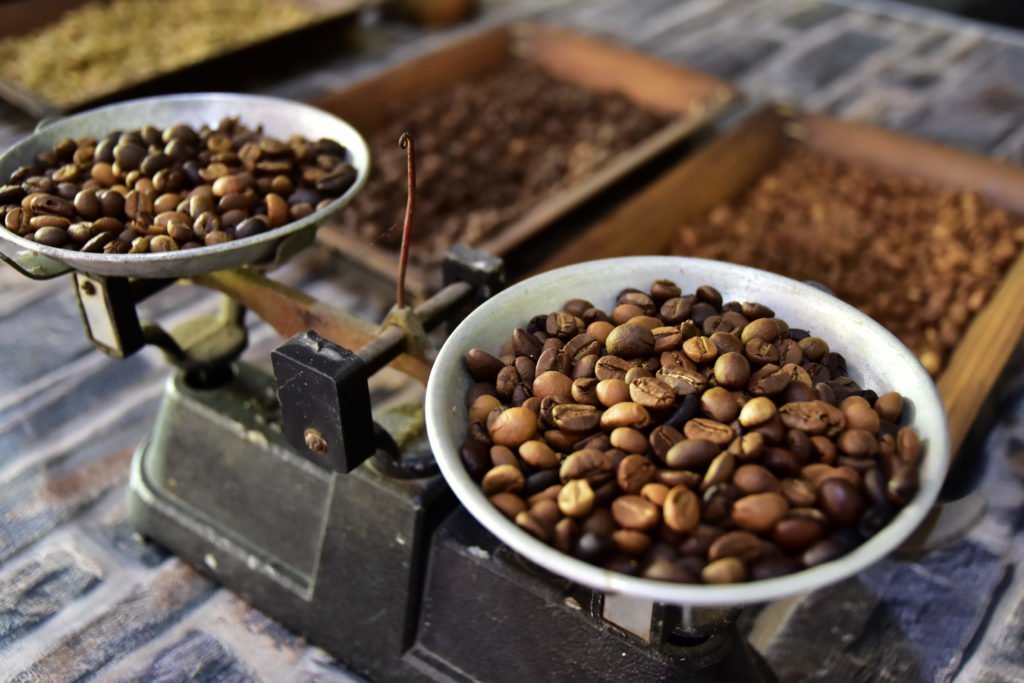 The crop was systematically cultivated at a large scale in various African countries over a century ago in the late 1800s, and it was sold to French exporters making their name in the coffee trade. Its rich, unique flavor made it favored among other varieties in places like Great Britain and Belgium. However, its popularity dissipated as other, more productive varieties took precedence in its farming areas.
After a brief stint in Europe, Coffea stenophylla was forgotten about. It quietly vanished without a trace with no wild specimens recorded after 1954. A slew of articles in the late 2010s were quick to discount it as just another wild coffee species with very limited information about its taste or cultivation potential, and as of 2019, the species was on the verge of extinction with just a few plants dotting Ivory Coast's densely packed green highlands.
However, a 2020 study published by Jeremy Haggar of Greenwich University and researchers at the Royal Botanic Gardens, Kew, changed everything. It not only saw Stenophylla's rediscovery but also mentions the elusive Coffea affinis, which is believed to be a crossbreed between Coffea liberica and stenophylla and more resistant to disease, as a result.
Upon conducting research in Sierra Leone, Haggar found a very unique coffee plant. Stenophylla derives its Latin name from its narrow, stark green leaves that curve into a point. Additionally, the plant is most easily recognized for its distinctive cherries. While Arabica plants see their fruit budding bright red, Stenophylla plants are famed for their dark purple fruit. Seeing the potential of the coffee, Haggar partnered with Aaron Davis, head of coffee research at the Royal Botanic Gardens, Kew, to further research Stenophylla.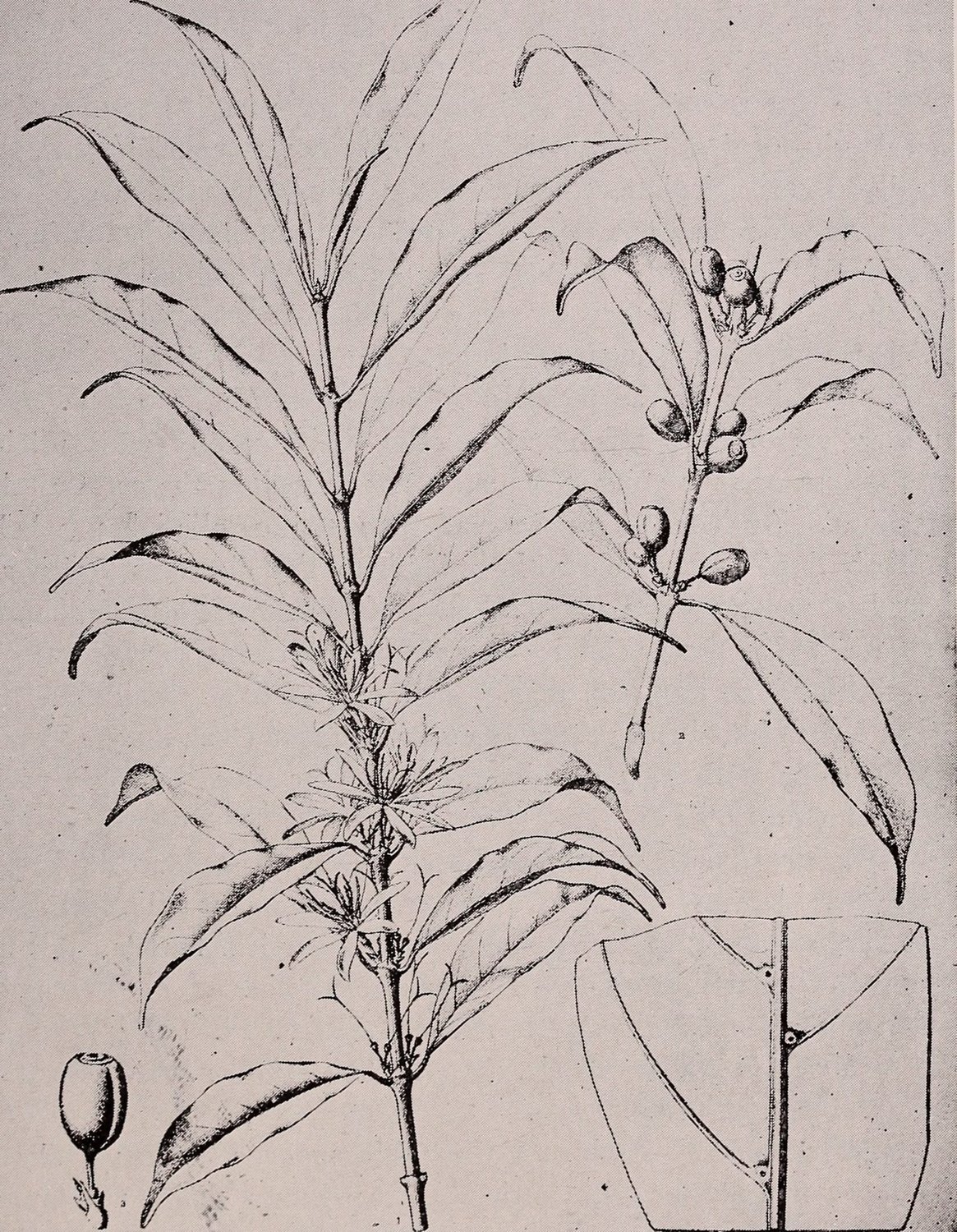 While coffee production was still widespread in Sierra Leone at the time of Haggar's study, not one Stenophylla plant was found on a farm. Instead, Haggar found rare examples in the wild where even natives were left puzzled by this specific breed of plant and these strange coffee beans. By the end of the study, Haggar and company learned much about what made the plant unique.
More so than other species of coffee plants, Stenophylla has a slow maturation process. While this process could provide consumers with some of the most naturally deep and aromatic cups of coffee, it can be painstaking for farmers looking to maximize their output.
Compared with Robusta, Stenophylla can take upwards of three months more to be brew-ready — and this statistic doesn't even account for the additional two to three years that it may take for the plant to start bearing coffee fruit. While this slow cultivation process may be what marked the end of the varietal's export days in the 1920s, its unique growing properties are what make it ideal in today's world.
Stenophylla is well known for its ability to thrive in warm conditions, and per new studies, it can survive in temperatures up to 6 degrees Celsius higher than Arabica plants. In a world many believe has gotten hotter, finding a type of coffee that can adapt to increasing temperatures not only holds potential for the sales of specialty coffee for a long time to come, but also holds breeding potential to help other varieties survive harsh changes.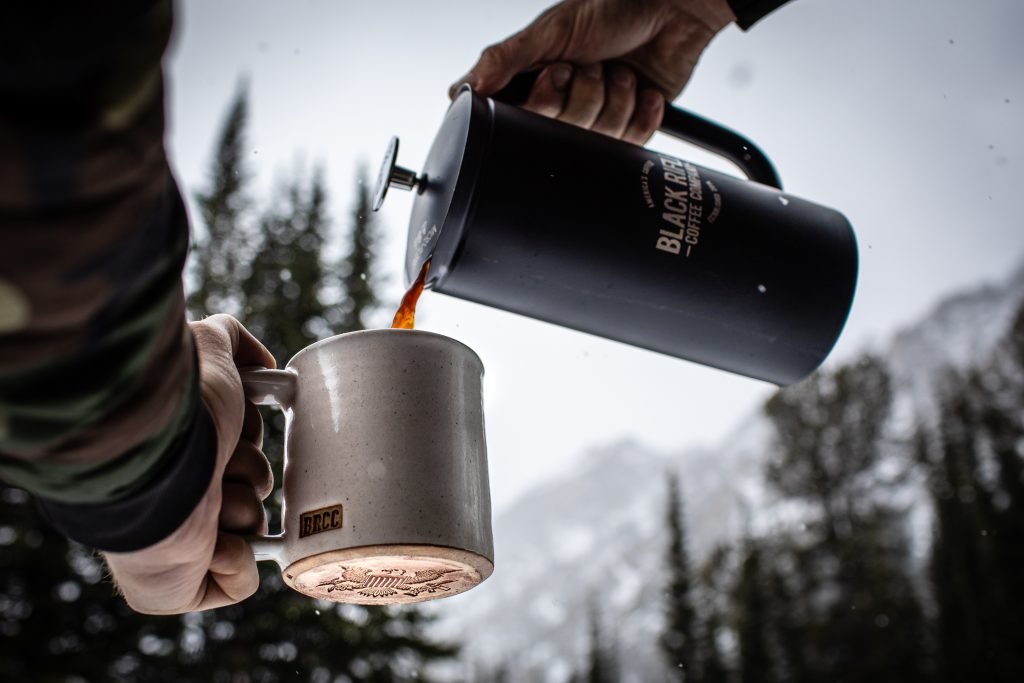 Its native environment often sees Stenophylla growing in highlands at around 650 to 2,300 feet, significantly lower than the 3,000 to 6,000 feet required to grow Arabica coffee. Additionally, research suggests that Stenophylla is likely to be able to survive in periods of droughts and is more resistant to coffee rust.
In many ways, the thing that's actually most reassuring about Stenophylla is its familiarity. In a blind taste test, 80% of judges could not tell the difference between cups of coffee brewed from Stenophylla and Arabica beans. With our supply of Arabica slowly becoming more unsteady, it's good to know that there is a variety out there that comes close, somewhere in our future.
While we are all looking forward to trying our first cup of Stenophylla, both Davis and Haggar agree it will be many years before this bean hits the specialty coffee scene. There's a long process as the bean becomes domesticated again — some farms have only just begun planting seedlings to test the plant's abilities to safeguard against climate change. Davis suspects this means that we will be seeing Stenophylla as a niche specialty coffee in about five to seven years, with the variety gradually becoming more common after its debut.
We often see words like Arabica, Robusta, and occasionally Liberica touted by first-wave brands and specialty coffee roasters alike, but it's worth remembering that coffee beans aren't limited to these three species alone. With experts estimating anywhere from 25 to 125 different species of coffee thriving in the wild, Stenophylla is just one of many coffee species out there that could be useful for ensuring the future of our favorite beverage.
Read Next: