Nothing says Thanksgiving like football in the backyard, family gathered around the table, and, of course, a nice hunk of meat. For many of us, this means turkey or chicken, but if you're seeking a good, old-fashioned red meat this holiday season (or just looking to change things up), consider a cold-brew marinated steak.
This meal may seem jarring if you think coffee is only for drinking. But for those of us who have experimented with coffee rubs during grilling season, we know it can infuse a rich nutty flavor and make the meat super tender. This is due to the coffee's high acidity levels, which help break down tough proteins in the meat. Allowing meat to marinate in a coffee brine for a few hours further assists the softening process, leaving the meat tender and with a smoky flavor.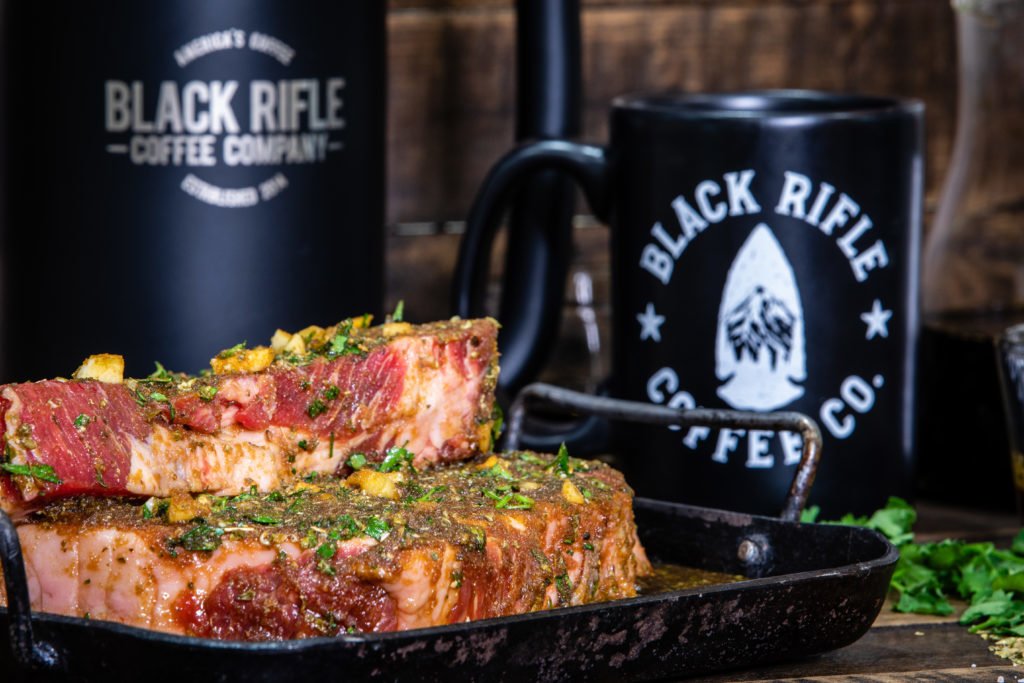 We'll be using cold-brew coffee as the base for our marinade. This is a great opportunity to finish up the last batch of concentrate you brewed — or make some fresh to use in other seasonal beverages during the holidays.
It's important to note that cold brew is not simply iced coffee — it's a completely different process. While iced coffee is brewed hot and brought to room temperature before being served over ice, cold brew utilizes room temperature water and coffee grounds to create a concentrate. Typically, the coffee is ground coarsely and left to brew in temperate water for six to 12 hours. The result is a smooth concentrate that is three times stronger than traditionally brewed coffee and can be stored in the refrigerator for up to two weeks.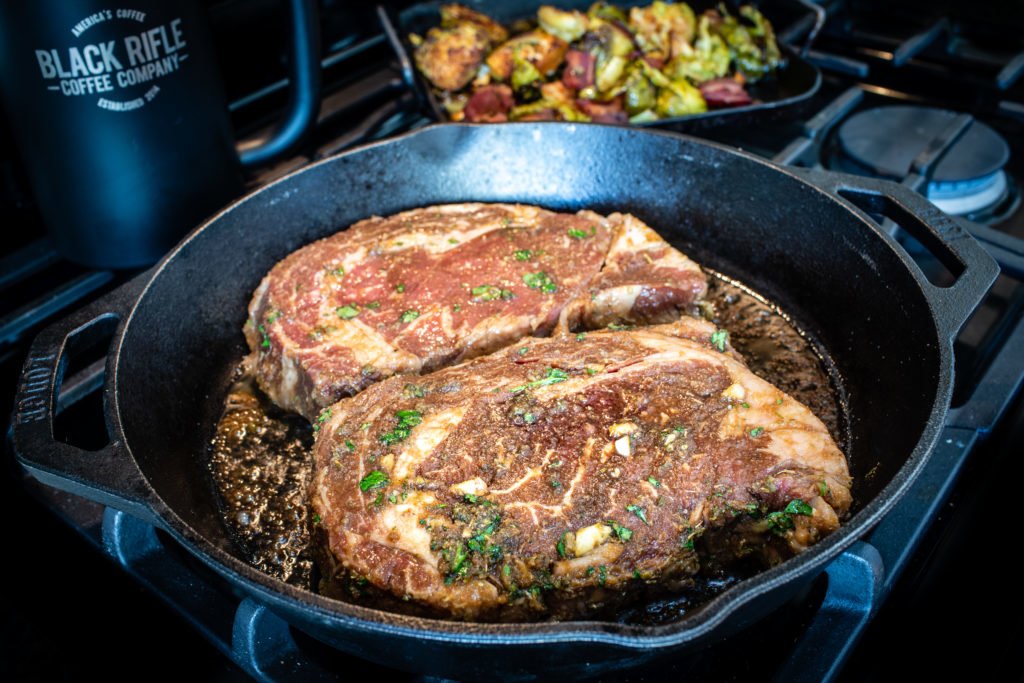 To mitigate the risk of the meat hardening, we'll be combining the cold brew with other acid-rich ingredients to make the juiciest possible steak. For our marinade, we'll be using cold brew, apple cider vinegar, olive oil, garlic cloves, onion powder, parsley, dried oregano, salt, and molasses. The apple cider vinegar cuts the fats and natural sweetness of the steak to help round out its overall flavor. Combined with molasses, we'll achieve a wonderfully delicate balance between the savoriness of the meat and the tang of the marinade.
The holiday season is a time to show your love, and there's no better way to do that than with a good cut of meat. Enjoy your steak with fries or your favorite holiday sides.