It's easy to see why coffee subscriptions have become so popular in the United States. Adding a subscription-based service to one's coffee routine is an easy and convenient way to sample new and exciting specialty coffees from around the world.
These subscription services have become extremely popular during the COVID-19 pandemic. During a one-month span in 2020, for example, subscription sales at US coffee shops increased by 109%, according to a report published in the 2020 Square x Specialty Coffee Association Coffee Report.
Once a new coffee subscription offering makes its way to our doorstep, we immediately head to the website to find out more about the roast and the journey it took to get to us. One coffee that particularly piqued our interest was a new single-origin Costa Rican coffee from Verve Coffee Roasters called Helsar De Zarcero Torrez. And, in this case, a little boots-on-the-ground investigation trumped the standard internet research.
So, when we found out that this coffee was grown near a coffee farm in Costa Rica, we checked out the country's travel restrictions and started planning an epic trip to the roast's source.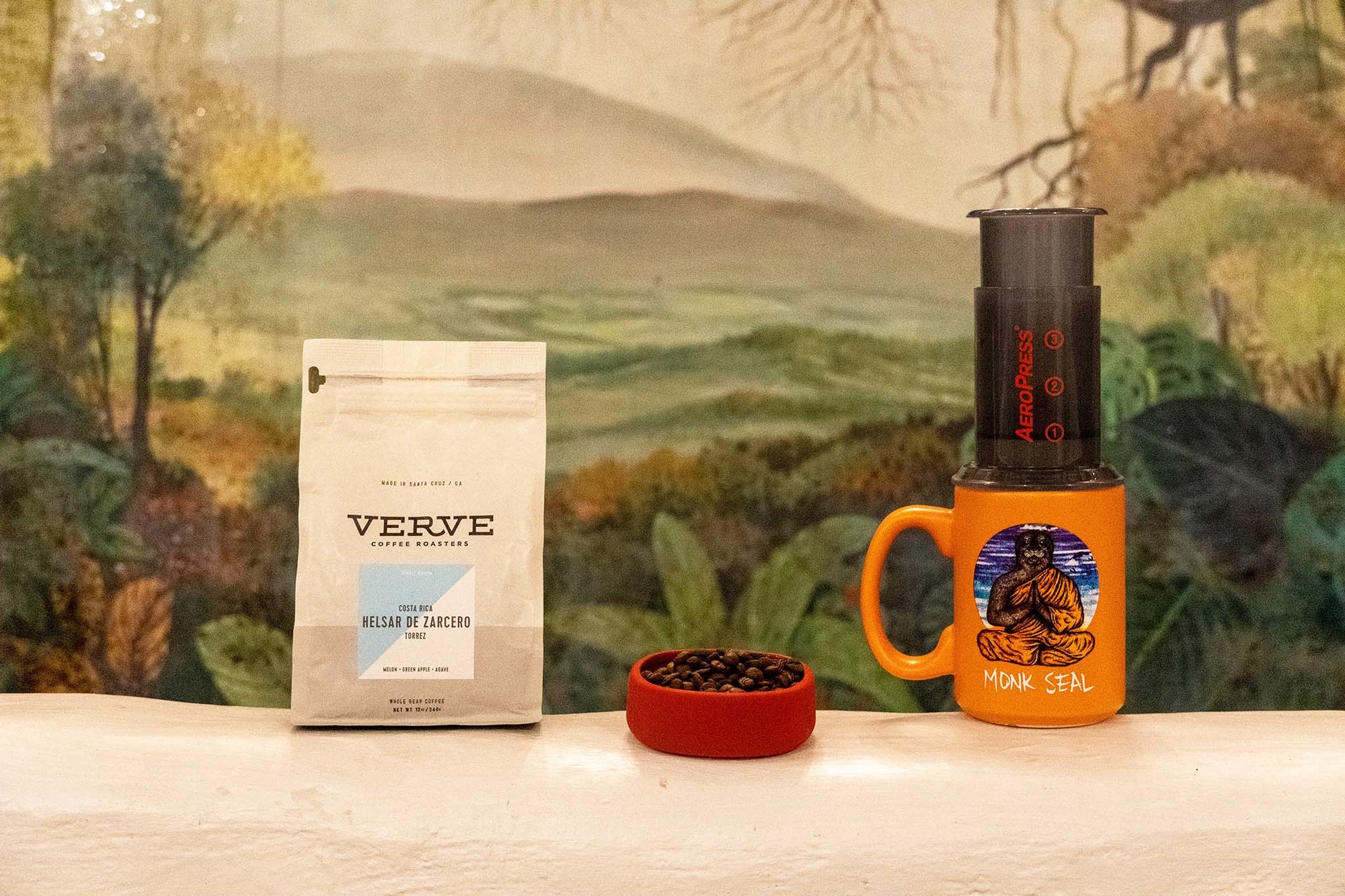 Once we landed in Costa Rica, we checked into the Finca Rosa Blanca Coffee Farm & Inn for a two-night stay. Finca Rosa Blanca is in the Santa Barbara de Heredia region of Costa Rica and was only one hour away from the Helsar De Zarcero micromill. Since we'd already reserved a private tour at this coffee farm in the morning, the location provided the perfect setting to sample this Costa Rica coffee from Verve.
Helsar De Zarcero Torrez is a fully washed coffee sourced from the West Valley in Costa Rica. The Torrez Family produces its coffee at an altitude of about 1 mile above sea level. The family processes its coffee cherries at Helsar de Zarcero micromill, a location deeply rooted in the local community that processes coffee from 30 area families.
Like many coffees produced in Costa Rica, Helsar De Zarcero Torrez is versatile and transformative with many different brewing methods. The tasting notes vary between light green apple and sweet, tangy flavors of cantaloupe melons. This lot of coffee also comprises the rare Villalobos variety native to this region of Costa Rica.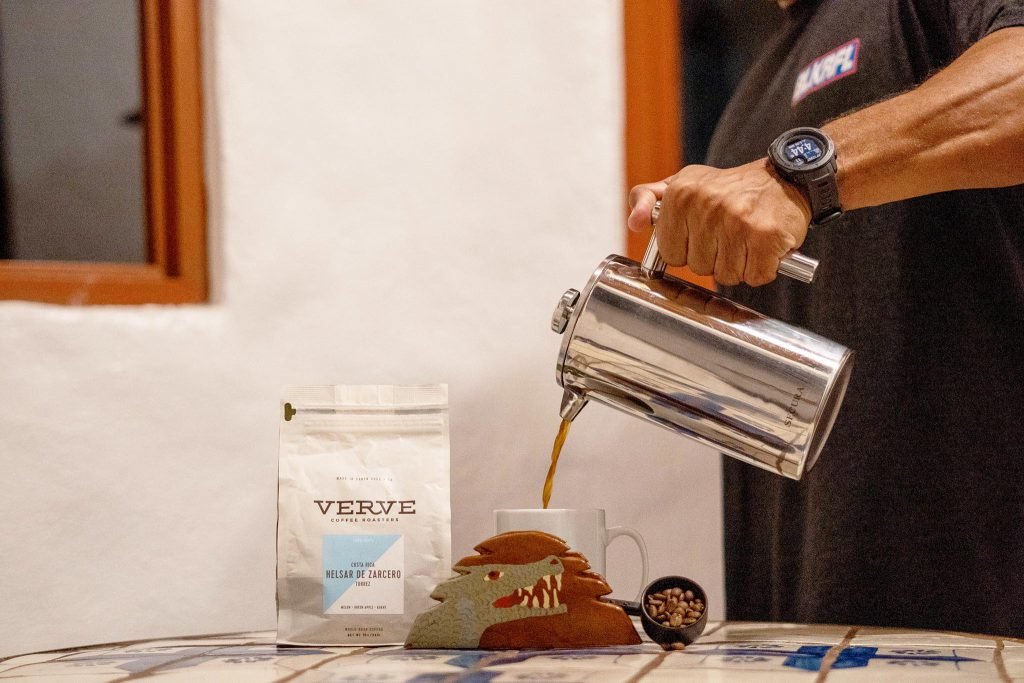 We brewed the coffee using two different brew methods: the AeroPress Go and the hotel-supplied French press. Our room also featured an electric kettle for heating water. For the AeroPress, we used a 1:16 brew ratio with 18 grams of whole-bean coffee to 285 grams of water. We set our hand grinder on a medium-to-fine grind setting.
For the French press, we stayed with our usual 1:12 coffee-to-water ratio. Because the French press was a larger brewing vessel, we measured out 30 grams of whole-bean coffee to 350 grams of water. We used a coarse grind setting.
Because of the transportive nature of this coffee, it paired well with both brewing methods. We especially enjoyed this coffee when using the hotel's supplied French press. Sipping the brew in the sustainable natural surroundings of the forested coffee farm with its many gardens, singing birds, and mountain breezes, the flavors were precisely how we imagined this coffee would taste at the source.
Read Next: Lab Coats and Bioreactors: Is This the Answer to Sustainable Coffee Production?