Despite the running "Night Before Christmas" motif and a soundtrack that almost exclusively features Christmas carols, some still challenge the status of "Die Hard" as a Christmas movie — even, much to our horror, Bruce Willis himself. This year, we'll be solving the annual debate once and for all.
If you haven't seen it — first of all, what's wrong with you? Are you a German terrorist? — here's the gist of the 1988 action-thriller: "A New York City cop faces overwhelming odds when his Christmas visit to California is interrupted by a terrorist invasion of his estranged wife's office building."
Before we can prove that something is a Christmas movie, we first have to define what a Christmas movie is. The problem is that Christmas — or the holiday season, rather — isn't an overarching genre so much as it as a convention that flavors other genres. Every year, we're greeted by dozens of holiday films, but if we break them down by genre, it looks a little different. There are family films set during the holidays ("Arthur Christmas"); there are Santa-centric adventure films ("The Santa Clause"); there are quirky romantic ensemble comedies that border on horror about surviving your screwed-up family ("Love, Actually"). Each of these films spans a different genre, however, they all fall under the category of "holiday movies."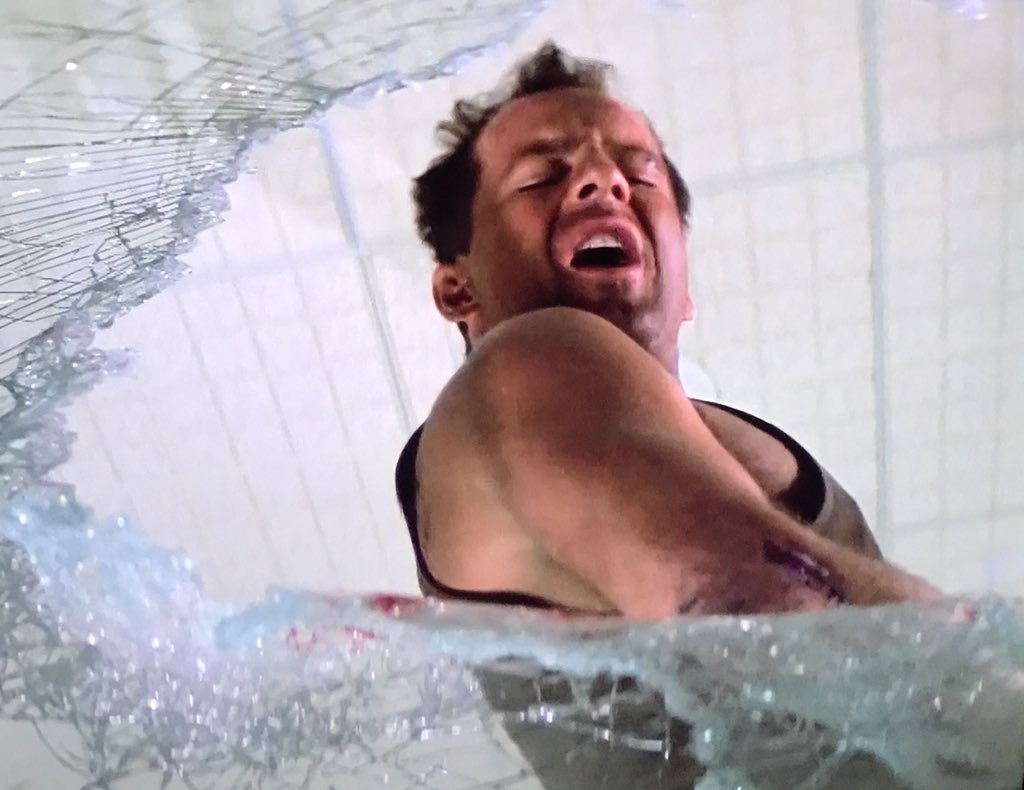 In order to navigate this timeless convention, we have to create criteria using patterns spanning holiday films in the past. From timeless classics such as "A Christmas Carol" to Christmas-based comedies like "Home Alone," the biggest defining factor for a Christmas film seems to be the impact that the time of the year has on the film.
The physical holiday setting is of the utmost importance, which usually manifests in two ways: art direction and audio. For holiday films, that means holiday imagery and holiday-associated sound effects (bells), as well as seasonal music. "Die Hard" is rife with all of these, from the glorious shredding of the bearer bonds in conjunction to "Let it Snow" and even Run DMC's "Christmas in Hollis," which very loudly proclaims "This is Christmas."
"Die Hard" may not necessarily rely on its Christmas imagery, but it does feature several allusions to the holiday. For example, "Now I have a machine gun, ho ho ho"? How about the snow at the ending — in Los Angeles? All of that seems to imply that "Die Hard" is a Christmas film. In fact, all the holiday references makes it odder to consider that it may not be a Christmas film. The setting, of course, pales in comparison to the emotional and thematic contents of the movie.
Holidays movies usually take a pretty firm moral stance, usually about the forces of family and the holiday spirit. "Die Hard" frames these themes through John McClane's quest to reconcile with his wife, which is the driving motivation of this film. There would be no plot without that seed of a familiar desire — no McClane versus Gruber, no grand shootout. Sure, "Die Hard" could have taken place during the summer, but the emotional stakes for John McClane's character wouldn't have been as high.
"Die Hard" is built around an innately deep issue: reconciliation and family bonding, which relies on the holiday spirit to intensify the stakes. At its core, this movie is about a man seeking redemption. Is it the same redemption that Scrooge was seeking? Not necessarily, but the running, gunning, and general action-packed nature of the its genre makes it no less of a Christmas film in our book.