"Did they get off?" asked Signalman 1st Class Douglas Munro. He had just been struck in the neck by a Japanese bullet at the helm of a landing craft off Guadalcanal, desperately trying to evacuate 500 ambushed Marines. His best friend, Signalman 1st Class Raymond J. Evans, saw Munro go down and heard his final question. As Munro began to lose consciousness, he told Munro the Marines were safe.
"And seeing my affirmative nod, he smiled with that smile I knew and liked so well, and then he was gone," said Evans of Munro's final moments. For the successful evacuation, Munro became the US Coast Guard's first and only Medal of Honor recipient since its establishment in 1790.
For Evans and Munro to be together on the rescue mission, and for Evans to be with him in his final moments, was fitting. The two had been inseparable best friends since meeting at a recruiting station in Seattle in 1939. They served aboard the same ships and at Guadalcanal were assigned to the so-called "taxis to hell," the Higgins boats that would land Marines on beaches.
In the invasion's early stages, Munro took the unusual step of going ashore with the Marines on the initial landing on Guadalcanal in August 1942. Munro's sister Pat Munro Sheehan said in a Coast Guard retrospective that Munro "went ashore at Tulagi with the third wave of Marines. […] He had to be up on a shelf of a rock way up high above the beach. He was establishing ship-to-shore communications. He said he could have dropped a grenade right on the Japanese below him, but he said it would give away his position so he had to lay real quiet."
The action that made Munro a legend came at Point Cruz, a Japanese stronghold located along the north shore of Guadalcanal. On Sunday, Sept. 27, 1942, around 1 p.m., Munro supervised a 24-boat convoy that took Lt. Col. "Chesty" Puller's 1st Battalion, 7th Marines, from a base at Lunga Point to Point Cruz where the Marines would drive off Japanese forces near Henderson Field. Once all 488 Marines reached the beachhead, Munro and others returned to base, while Evans' vessel remained as a means of evacuating immediate casualties. Under heavy fire, Evans' coxswain was struck by an enemy round, forcing his withdrawal as well.
The Marines, however, found an entrenched, numerically superior Japanese force that ambushed Puller's battalion with mortars, machine guns, and anti-tank weaponry. Through the desperate fighting, the Marines requested an emergency evacuation. When Munro's commanding officer asked whether they'd go back in, Munro responded with a confident, "Hell yeah!"
Evans remembered Munro's leadership. "The three of us had done duty together for a long time, and I'm sure the commander knew the answer before he asked," Evans remembered.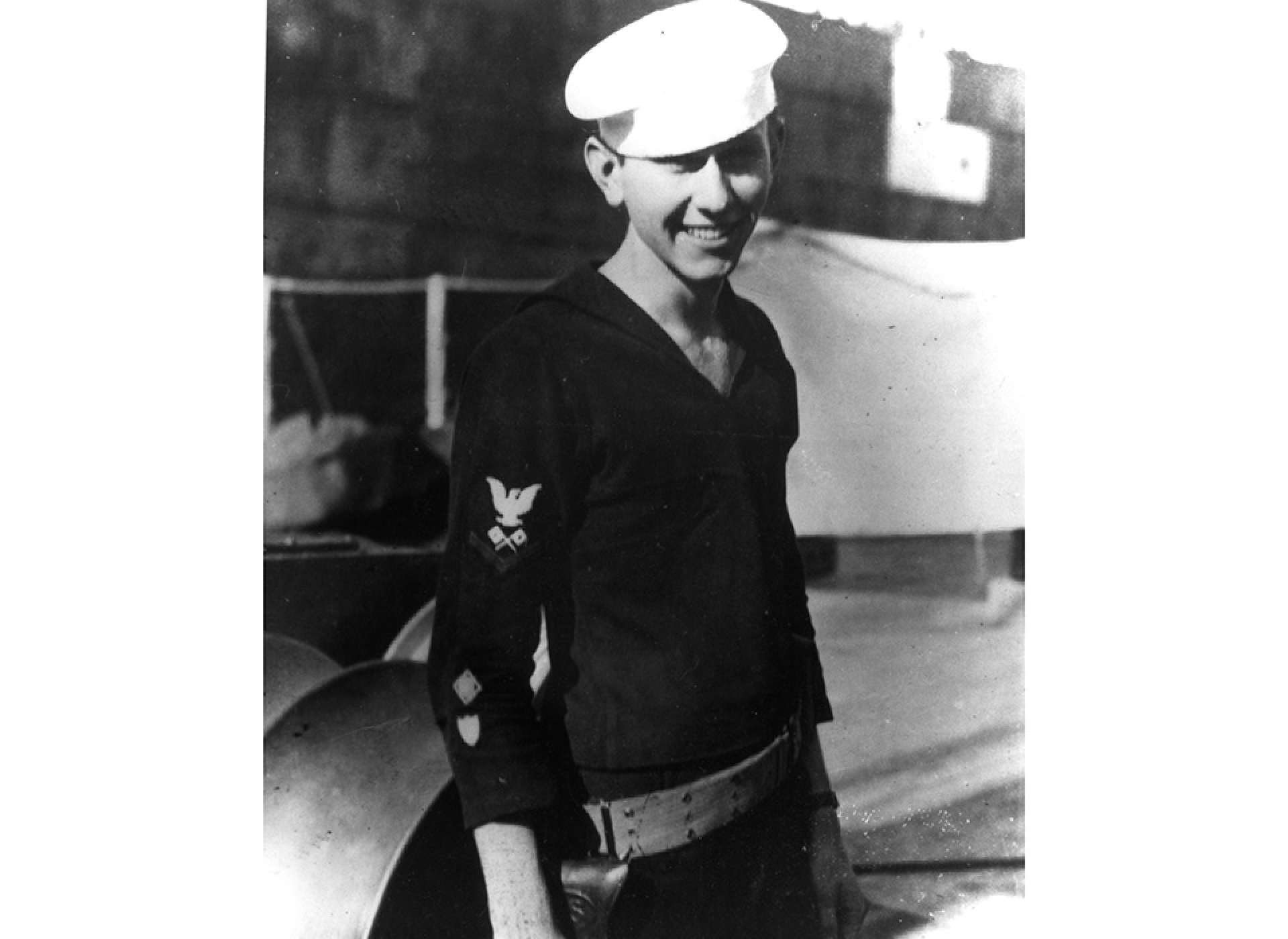 Munro took charge of five small crafts to reach the Marines stranded along the beach. Their arrival drew enemy fire as they neared the beach and Munro gave the signal to land. He drove his craft, armed with only two .30-caliber World War I-era machine guns, close to Japanese positions as a shield to the Marines loading onto the other boats. In just 30 minutes, all Marines still in the fight were safely loaded onto the boats and off the beach. However, Munro and Evans both stayed behind to assist a landing craft stuck in the ground.
The gunfire momentarily ceased.
"Doug was facing forward and I was standing up by the coxswain looking back," Evans said in an interview with the Coast Guard. "I saw this line of water spouts coming across the water and I yelled at Doug to get down. He couldn't hear me over the engine noise and it hit him. It was one burst of fire and that's how he died."
Killed in action just two weeks before his 23rd birthday, Munro was posthumously awarded the Medal of Honor, the first and only in Coast Guard history. His legacy remains among the most celebrated in the US Coast Guard and even inspired his mother, Edith Munro, who was 48 years old at the time, to join as an officer. She became the first female officer on a Coast Guard district staff.
Evans, who was awarded the Navy Cross for his actions at Munro's side, went on to serve until retiring as a commander in 1962. The US Coast Guard presents the Commander Ray Evans Outstanding Coxswain Trophy annually to an enlisted coxswain who demonstrates superior technical, professional, leadership, and seamanship skills while operating a Coast Guard boat.
Read Next: