It's become something of a holiday season tradition for the US and Iran to tiptoe to the edge of war.
A barrage of rockets was fired at the US Embassy in Baghdad on Sunday, underscoring what some US defense officials say is the elevated threat faced by US military and diplomatic personnel abroad in advance of the one-year anniversary of a US airstrike that killed Iran's top general, Qassem Soleimani.
The embassy's C-RAM defense system reportedly shot down the rockets in flight, sparing a direct hit on the compound. While there were no reported American casualties, the debris damaged a residential complex and some parked cars, multiple news agencies reported. One Iraqi soldier was wounded in Sunday's attack, the Kurdish news site Rudaw reported.
US Secretary of State Mike Pompeo said Iran's proxy militias inside Iraq were responsible for the attack.
"Iran-backed militias once again flagrantly and recklessly attacked in Baghdad, wounding Iraqi civilians," Pompeo said in a Monday tweet, adding: "The people of Iraq deserve to have these attackers prosecuted. These violent and corrupt criminals must cease their destabilizing actions."
In a series of tweets late Sunday night, the US Embassy Baghdad confirmed the rocket attack, reporting no American casualties and only "minor damage on the Embassy compound."
"We have received some reports of damage to residential areas near the U.S. Embassy and possibly some injuries to innocent Iraqi civilians," the embassy added.
Joyce Karam, a correspondent for The National based in the United Arab Emirates, reported that the US Embassy in Baghdad had been "targeted with barrage of Katyusha Rockets and mortar shells." Karam posted a video on Twitter, purporting to show the embassy's C-RAM system in action.
Iran's foreign ministry spokesperson Saeed Khatibzadeh pushed back against Pompeo's remarks, reportedly calling the timing of Sunday's rocket attack "suspicious." According to regional news outlets, Khatibzadeh warned the US "to avoid warmongering and raising tension."
US military officials and diplomats have warned that Iran may target US personnel in the Middle East, or elsewhere, as retribution for Soleimani's death.
"We are prepared to defend ourselves, our friends and partners in the region, and we're prepared to react if necessary," Marine Corps Gen. Kenneth McKenzie, commander of US Central Command, told journalists after Sunday's attack. US Central Command, or CENTCOM, is in charge of US military forces in the Middle East.
Iranian proxy militias attacked a US military base on Dec. 27, 2019, killing an American contractor. Following a retaliatory US airstrike, Iran-backed protesters stormed the US Embassy in Baghdad — presumably under Soleimani's orders, according to US officials. That escalatory series of events culminated in the Jan. 3 drone strike that killed Soleimani outside Baghdad International Airport.
According to the Pentagon, the Iranian major general had plans for more attacks against US diplomats, service members, and other American interests, both in Iraq and throughout the Middle East.
"Targeting the bases of the American occupation is a right guaranteed by the laws of heaven and earth, and we will not give up, to liberate our country and avenge our martyrs," Qais Khazali, secretary general of the Asaib al-Haq militia, tweeted on Sunday. Asaib al-Haq is an Iranian-funded Shiite militant group based in Iraq.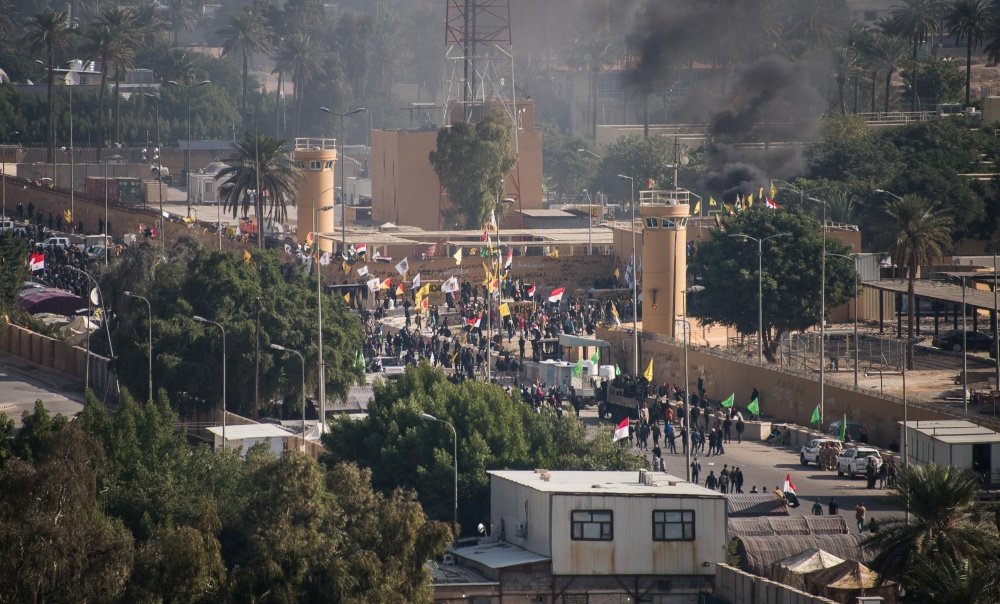 President Donald Trump authorized the targeted drone airstrike on the morning of Jan. 3 that killed Soleimani, 62, commander since 1998 of Iran's Quds Force, which conducts military and espionage operations outside the nation's borders. Soleimani, who also held the rank of major general in Iran's Islamic Revolutionary Guard Corps, was responsible for the deaths of hundreds of American troops during the Iraq War, US officials have said.
In the wake of Soleimani's death, Iran's Supreme Leader Ayatollah Ali Khamenei vowed revenge, reportedly saying: "A harsh retaliation is waiting for the criminals whose filthy hands spilled his blood."
Iran's retaliatory Jan. 8 ballistic missile barrage on US forces in Iraq left some 110 American service members with traumatic brain injuries. That attack also marked a turning point in the Air Force's philosophy on where it forward deploys its fleet of strategic bombers. Notably, the Air Force ended its long-term bomber deployments to al Udeid Air Base in Qatar. A longtime hub for American air power in the Middle East, al Udeid sits within range of Iran's missiles.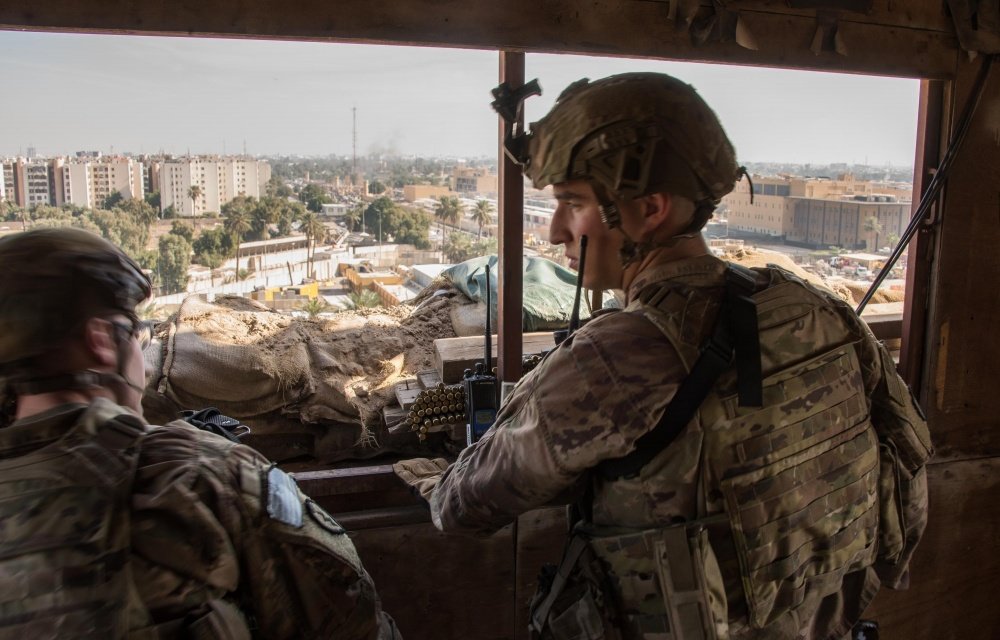 The Department of Defense plans to withdraw thousands of US troops from Afghanistan and Iraq by mid-January. According to the Pentagon, the US military presence in Iraq is set to diminish by some 500 troops, leaving 2,500 military personnel in the country.
On Nov. 25, the USS Nimitz aircraft carrier reentered the Persian Gulf region, conducting flight operations in the Arabian Sea after a series of training exercises in the Indian Ocean. The Pentagon said the Nimitz's presence in the region was meant to protect US military personnel during the coming drawdown of troop numbers in Iraq.
"During the change in force posture, the [Department of Defense] felt it was prudent to have additional defensive capabilities in the region to meet any contingency. Therefore the USS Nimitz has been redeployed to the CENTCOM AOR," the Pentagon said in a statement, adding: "This action ensures we have sufficient capability available to respond to any threat and to deter any adversary from acting against our troops during the force reduction."