By definition, a ghoul is "an evil spirit or phantom, especially one supposed to rob graves and feed on dead bodies." The good news is that ghoul coffee is none of those things. While its dual liquor combination might make it seem wicked, if prepared correctly, a good ghoul will have you begging for more.
The highlight of this drink is its green whipped cream, which trickles down into the hot coffee for a spooky effect and a sweet taste. This can be achieved in a number of ways, but for this recipe, we're going the old-fashioned route: whipping up fresh cream and adding coloring.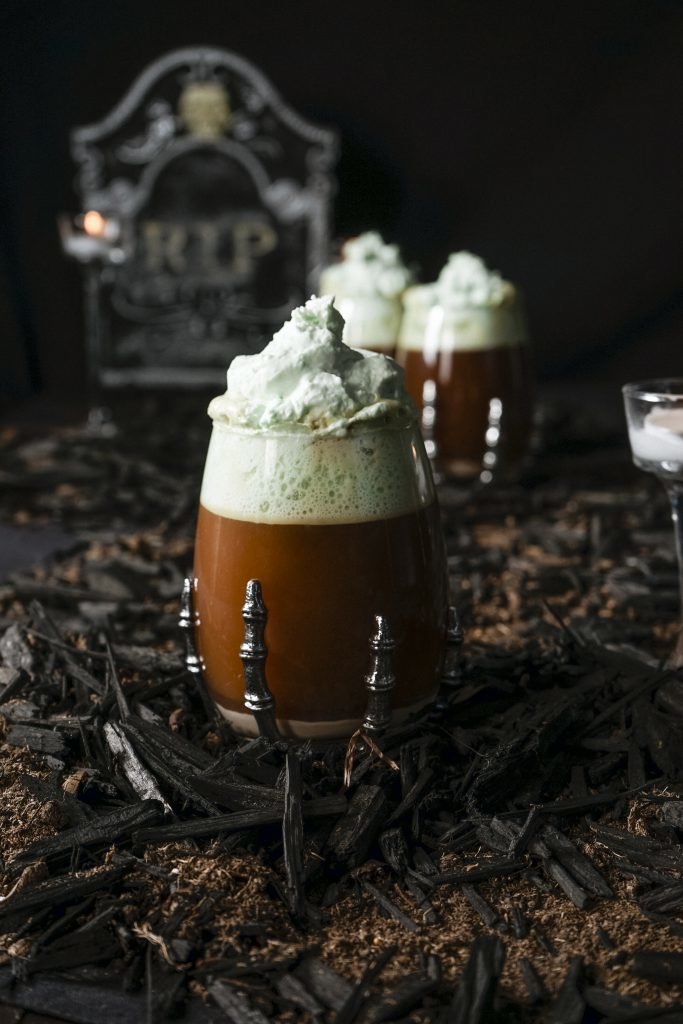 All you really need to make whipped cream is heavy whipping cream and a good strong arm to man your whisk. The key to making the fluffiest possible whipped cream is preparation. You'll usually see your favorite recipes for homemade whipped cream advise you to place your bowl and beaters or whisk in the freezer for a few minutes. There's a good reason for this: cold temperatures allow for a quicker emulsion of fat and will speed up the whipping process.
Gently folding in a couple of drops of green gel food coloring gives the whipped cream its ghoulish, greenish glow. You can also use liquid food coloring, but it requires a more delicate touch. Liquids can cause whipped cream to separate, so add a drop at a time and combine slowly. We're looking for a light-green color, so it doesn't require much.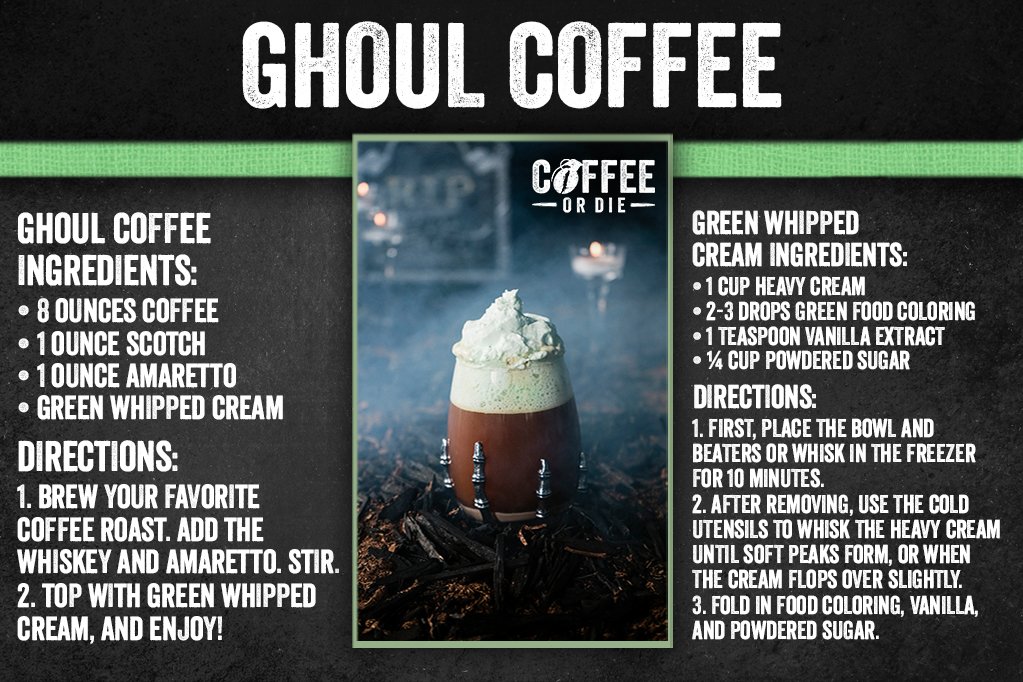 Ghoul coffee doesn't require anything fancy in terms of coffee beans. Brew 8 ounces of your favorite roast to use as the base. Blond roasts generally have a lower oil content, so they may work best for this cocktail.
Combining Scotch for depth and amaretto for a nutty flavor gives Ghoul Coffee an extra kick. It also acts as a fantastic buffer between the sweetness of the whipped cream and the strong coffee.