Just before 8 a.m. Sunday, Dec. 7, 1941, while getting dressed for church, Grace Lally, head nurse of the USS Solace hospital ship, stopped in her tracks as she heard machine-gun fire and the roar of engines. The sounds were coming from Japanese planes carrying out a surprise attack on Pearl Harbor, Hawaii.
Lally witnessed firsthand as a Japanese bomb landed a direct hit on the USS Arizona; the battleship was moored only a few hundred feet from the Solace. The catastrophic explosion galvanized Lally out of her shocked stupor and into action. Instead of her church clothes, she donned her nurse's field uniform. Then she ran to set up emergency wards for the casualties about to flood the decks of the former luxury liner.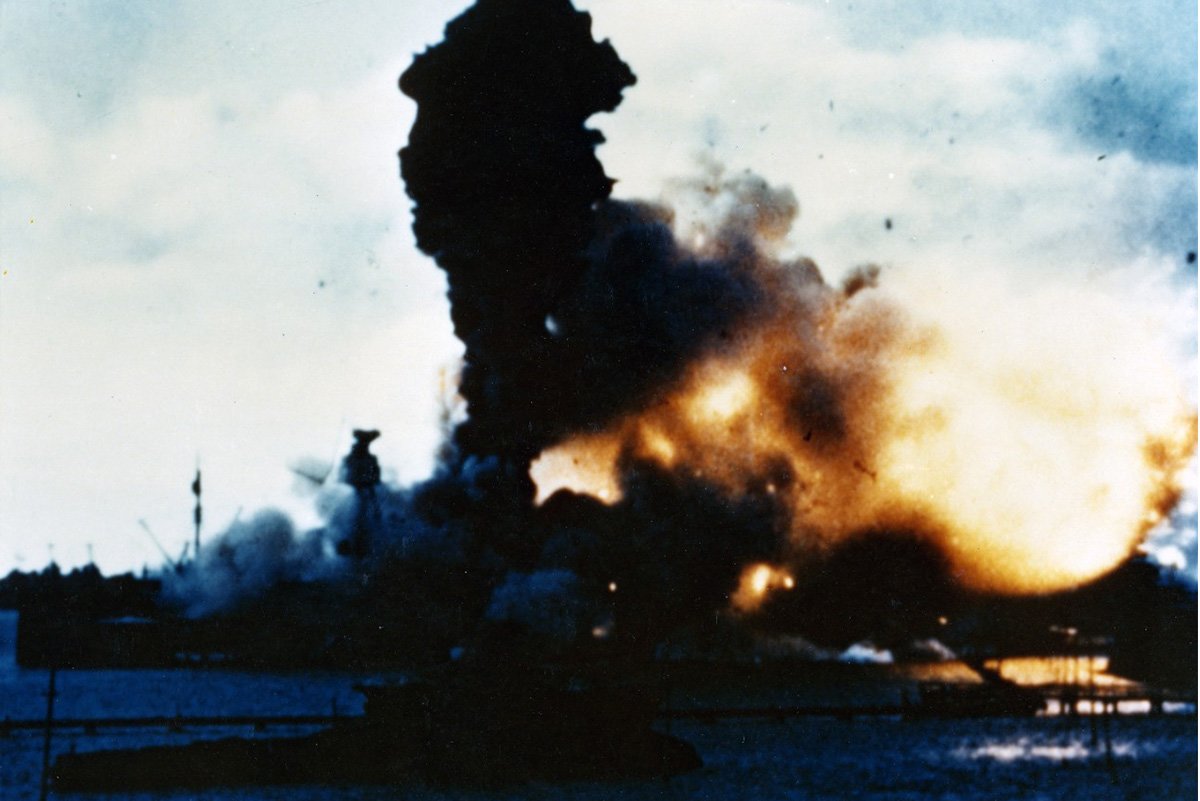 Lally, sometimes called "Tugboat Annie" for her extensive experience at sea, gathered 12 nurses and set about treating more than 300 wounded sailors. They worked under the threat of Japanese submarines, strafing warplanes, and the constant rattle of machine-gun fire.
In the aftermath, Lally and her crew of nurses — knowing the importance of morale — laughed at things that weren't funny, kept smiles on their faces despite their collective trauma, and hoped that their excellent spirits buoyed the wounded. Historical accounts of Lally describe her as a "handsome, gray-haired Irishwoman, as ready with a quip as a smile."
Armed with a fake-it-till-you-make-it method for raising spirits, Lally knew she could make the upcoming Christmas holiday incredibly special. Lally and her nurses slept little as they busied themselves with making decorations, setting up a Christmas tree atop the ship's mast, and wrapping gifts for those on board the Solace.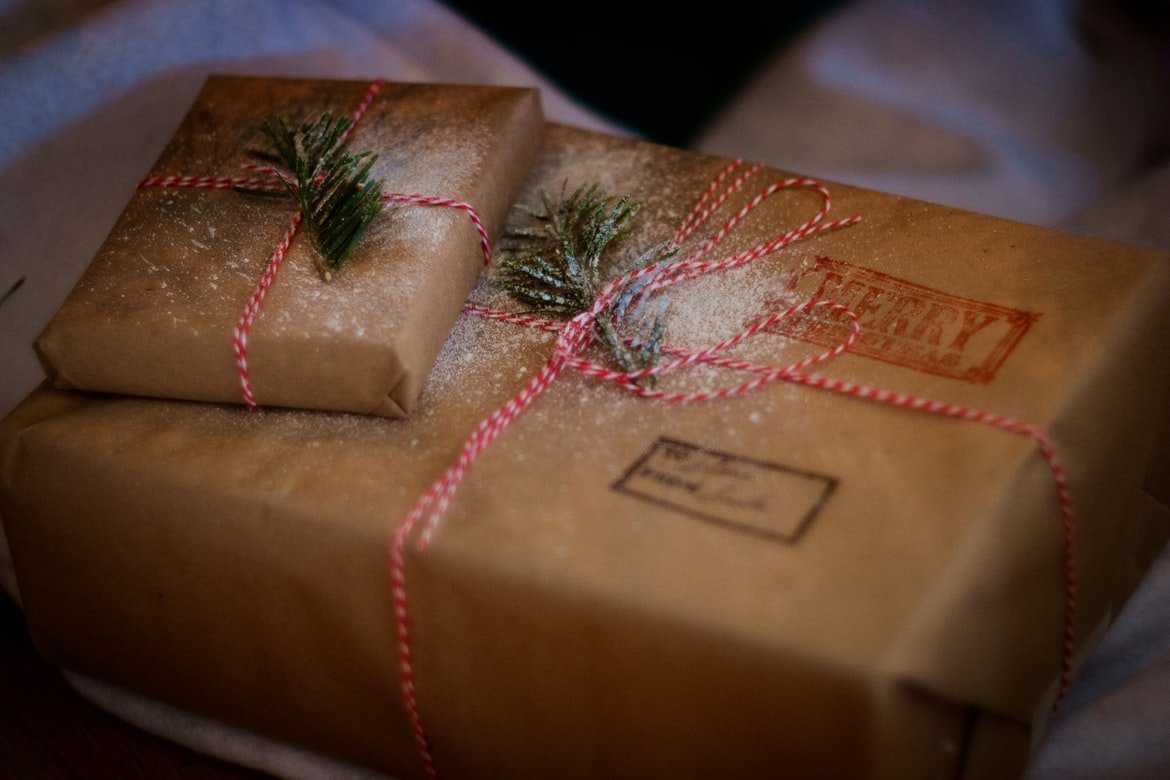 "We had managed to collect four scraggy cedars in Honolulu," Lally told The American Magazine in 1945, "together with enough tinsel, holly, decorations, toys, and knick-knacks so that every man aboard the Solace would have a gift and a celebration."
By Christmas Eve, Lally realized she did not have a Santa Claus for the next day's party. She chose a stout yeoman for the role and instructed the sailmaker to create the iconic red outfit.
"Here's the bunting; make him a suit," Lally said.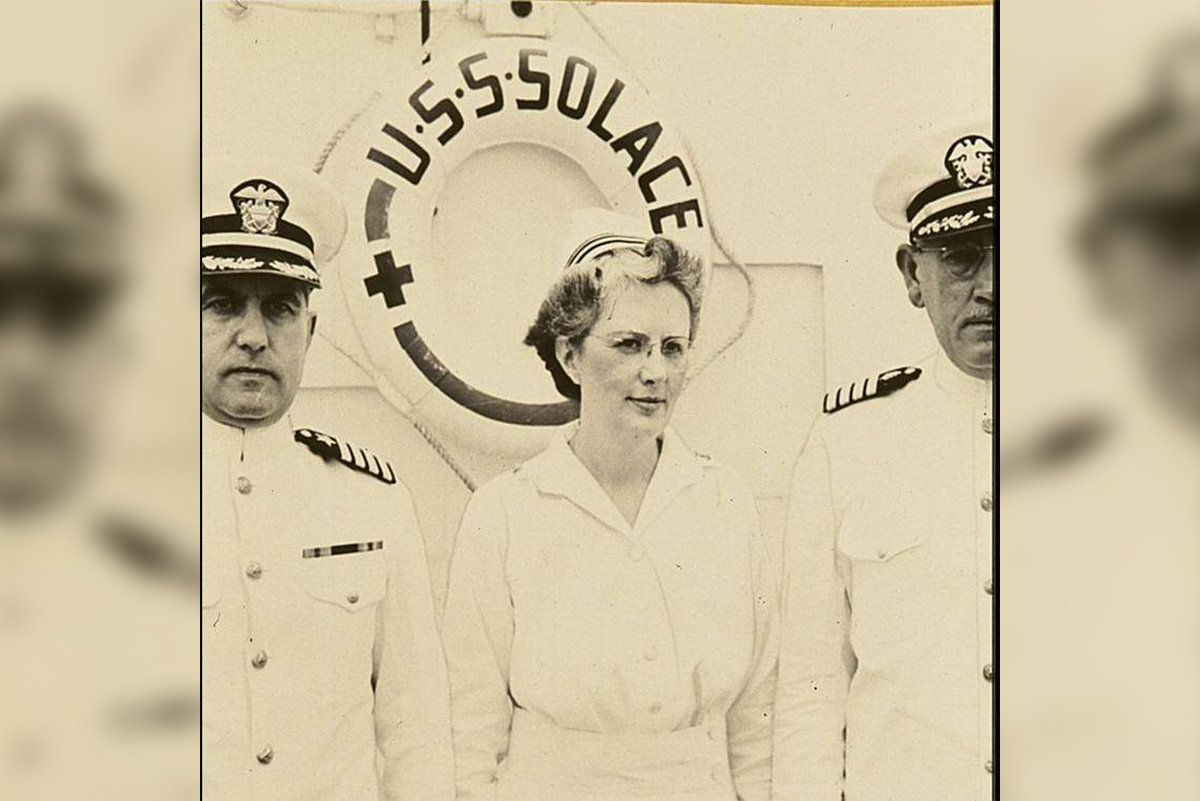 Lally gathered more than 30 pounds of candy and 300 presents for the ship's casualties and crew members, ensuring that the gifts were personal to those who received them. She made sure that a blind man got something he could feel, and the machinist's mate took home a gift resembling those he had previously given to his daughters. According to Lally, he fell asleep that night clutching the little ballerina with a grin on his face.
For music, Lally found a corpsman who played the accordion. In turn, the corpsman rounded up six more sailors who could sing. As the group distributed gifts and sang carols to the wounded, the Solace's captain, Benjamin Perlman, joined the procession of nurses following the yeoman dressed as Santa Claus. "I'm with you, Miss Lally," the captain said.
Lally's festivities lightened the overall mood despite the gloom of war. Her bright carols and paper-wrapped presents offered a ray of hope during one of our country's grimmest moments.
Read Next: Inside the Secret Intelligence War That Led to Pearl Harbor