The reviews are in! Guerrilla Village, a remote Army Special Forces training site, offers one of the best *checks notes* experiences in North Carolina. When one thinks of fun and excitement, one certainly doesn't think of the military, but somehow, the staff and management at Guerrilla Village have managed to cultivate a positive, welcoming, and enjoyable experience in this austere military setting. But don't take our word for it; check out some of these reviews.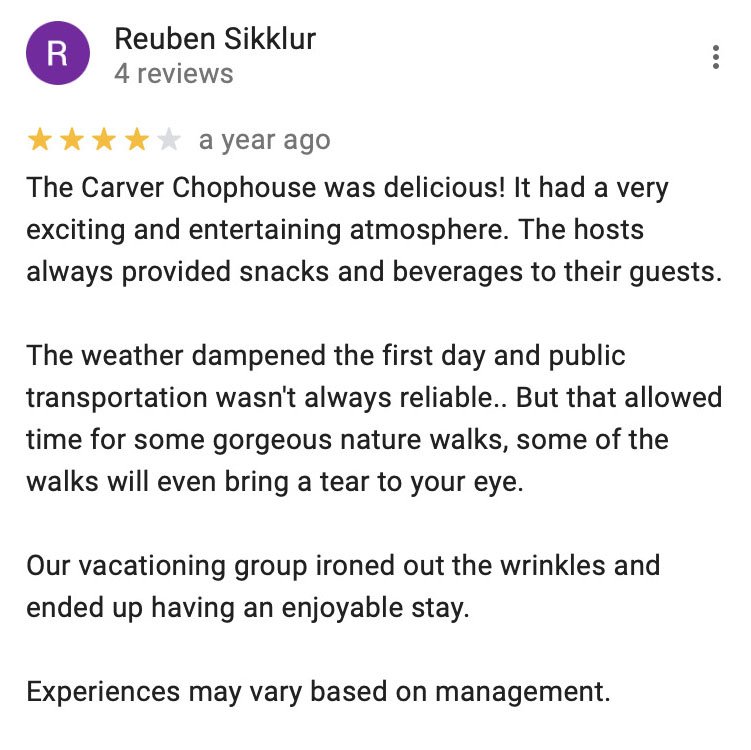 Word on the street is The Carver Chophouse is fast becoming one of the hottest dining spots anywhere near Camp Mackall. Throw in some great snacks and gorgeous nature walks, and you'll have yourself an experience that will bring a tear to your eye.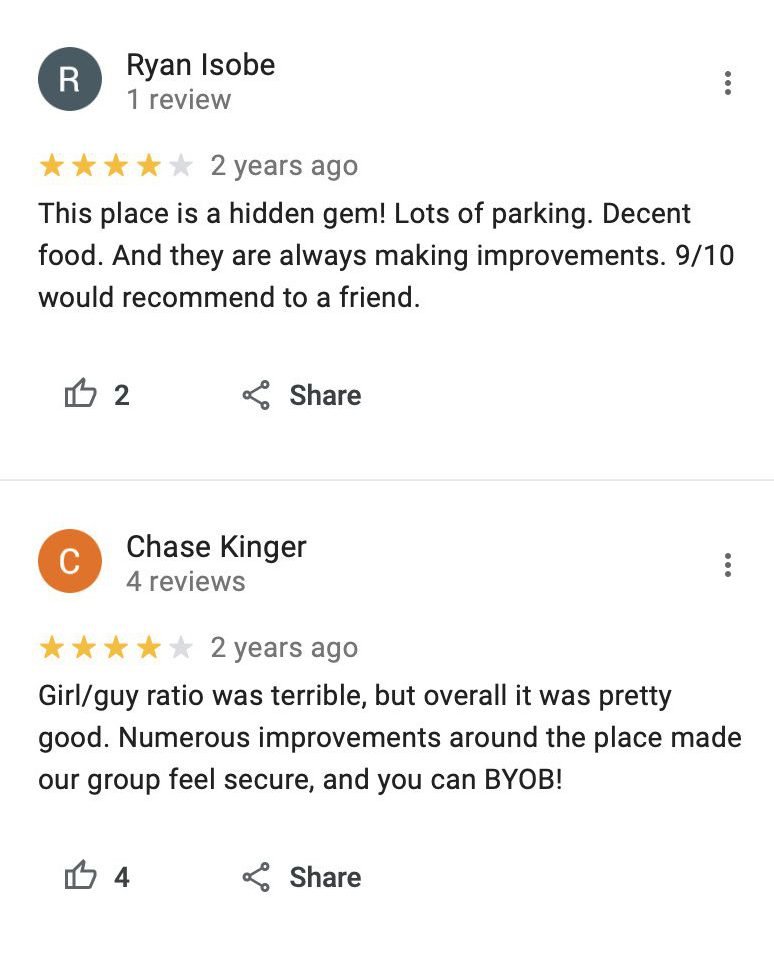 Reviewers Ryan and Chase loved the safe and progressive environment but complained about the lack of gender diversity. Don't worry guys; we've heard that has changed since your last review.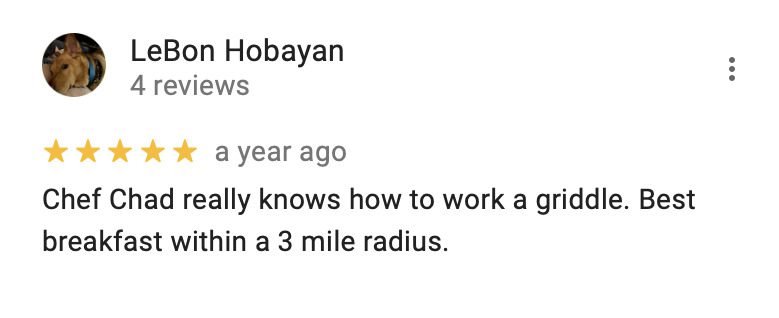 Considering the booming metropolis that is Hoffman, North Carolina, calling this chef the best within 3 miles is high praise indeed. Go Chef Chad!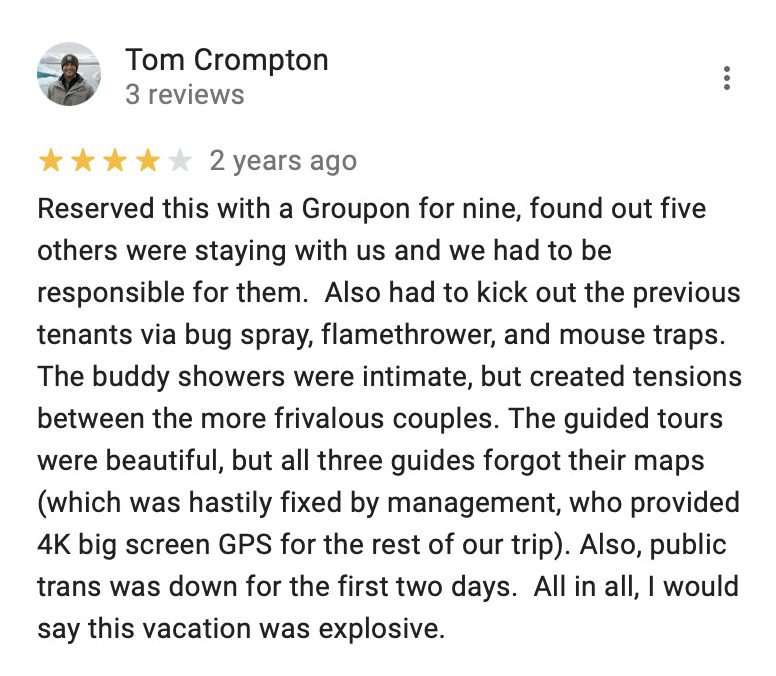 Beautiful guided tours, intimate encounters, flamethrowers? What else could you possibly ask for!? Management here is clearly adaptable and highly capable — it's almost like they've done this before.

This review may be the most telling. Alexander Stevens was left speechless but still gave five out of five stars. Incredible.
Read Next: