His commanding officer, Captain John Schwabe, had warned him the night before not to venture out on his own into Japanese territory to capture prisoners of war (POWs). Two days after the invasion of Saipan, commonly referred to as "Suicide Island," Private Guy Gabaldon ignored Schwabe's orders to fight the enemy on his own terms.
The scrappy 5-foot-4 18-year-old from Los Angeles snuck toward the cliffs, alone and on foot, with pockets full of hand grenades and spare ammunition. The Japanese hid in the volcanic caves during the day and launched attacks at night. Once he reached the mouth of one of the caves, he pulled the pin on a grenade and threw it inside.
"Come on out with your hands raised," he yelled in Japanese in the wake of the explosion, which echoed throughout the cave. "You are completely surrounded. I've got a bunch of Marines here with me behind the trees. If you don't surrender, you're all gonna die."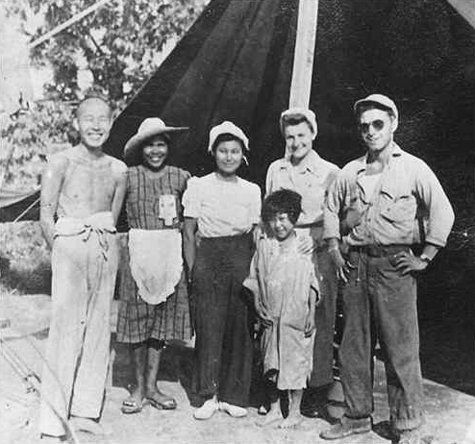 His life-or-death bluff often netted the surrender of dozens of soldiers from each of his attempts. This tenacity and street-savvy intuition was not out of the ordinary for Gabaldon, who learned how to interact in the urban sprawl of East LA from the time he was 10 years old. He shined shoes in the mornings and observed the criminal underworld after the sunset along Skid Row. The police would regularly throw him a stick of candy or buy him ice cream in exchange for what he had seen the night before. Bar girls on Main Street had him run errands, and he'd make an extra nickel to his daily wage. In his teenage years, he was caught joyriding cars and getting into mischief. One time he was hospitalized for a broken nose; it was broken again that same night in a street fight.
At his small home in Boyle Heights, his Mexican-American parents noticed Gabaldon was curious about the customs of his friends Lyle and Lane Nakano, two Japanese boys who attended his school. He spent so much time with his friends that he moved in to stay with them, picking up Japanese from first-generation Nisei speakers, and immersing himself in their culture. His inquisitiveness helped him when he enlisted in the U.S. Marine Corps after the Nakanos were sent to a Japanese internment camp. He convinced his recruiters he was fluent in Japanese despite only knowing enough to barely scrape through a conversation.
When he arrived in Saipan on June 15, 1944, he was amongst an 8,000-Marine force and a small contingent of scout observers attached to an intelligence unit. He looked the part, too, wearing a baseball cap and aviator sunglasses, something he learned from watching John Wayne movies in his childhood. The first day he captured two Japanese soldiers using what he described as "backstreet Japanese." He gained such confidence on his one-man suicide missions that he frequently brought back souvenirs, including lemon sodas and rock candy found in bunkers, stacks of yen stolen from blown-out safes, swords, diaries, and bottles of sake.
On the morning of July 8, 1944, Gabaldon convinced two other Japanese POWs captured from the Banzai Cliffs to return to the other Gyokusai Banzai survivors in an attempt to get them to surrender.
"I pointed to the many ships we had lying off shore waiting to blast them in their caves," Gabaldon told the War Times Journal in 1998. "Why die when you have a chance to surrender under honorable conditions? You are taking civilians to their death which is not part of your Bushido military code."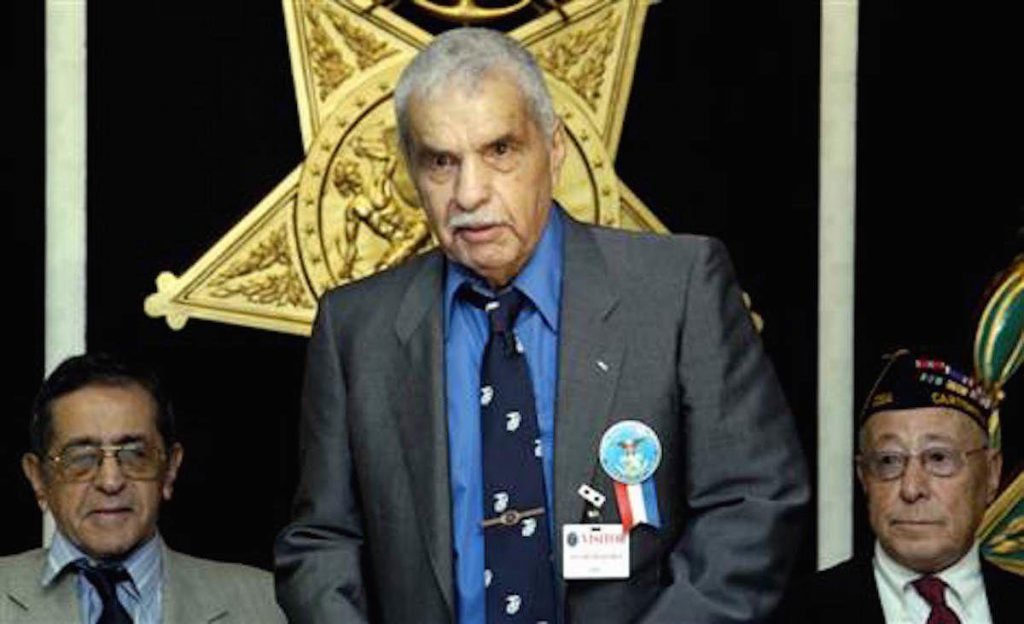 One of the two original POWs returned from over the cliffs with 50 or so Japanese soldiers, all carrying weapons, but not in a threatening manner. "My heart is in my throat," Gabaldon recalled. "This is the first time in the campaign that I do not have the drop on the enemy. They all sit in front of me. They do not look like defeated men. They are proud and serious — as if they haven't really made up their minds. The best thing for me to do is to show self-assurance in my demeanor."
Standing alone in front of dozens of experienced and battle-hardened Japanese soldiers, Gabaldon realized that there were hundreds of them, some civilians and many wounded. "They all look for someone in authority. Perhaps they thought that there would be hundreds of American troops here," Gabaldon said, evidence his convincing was beyond what even he thought was possible. "I begin giving orders, separating the civilians from the military and getting the wounded in one area. I'm all over the place. There are many wounded, some seriously, but they have a lot of fight left in them."
Gabaldon single-handedly captured 800 Japanese soldiers and civilians in a single day and more than 1,000 Japanese during his military service, which earned him the name the "Pied Piper of Saipan." For his legendary wartime exploits he was awarded the Silver Star, which was later upgraded to the Navy Cross. He married and moved to Saipan, where he established a youth camp and a seafood business during the 1970s. After his death in 2006, there was public discussion regarding whether he was denied the Medal of Honor because of his Hispanic heritage — an issue many minority military veterans have faced.