America's longest war ended in disaster, with civilians falling to their deaths from C-17s and aggressive measures being taken to keep crowds of desperate Afghans from storming Kabul's airport. A suicide bombing during the evacuation became the deadliest attack against service members in Afghanistan in a decade. A drone strike meant to prevent another attack killed 10 civilians — including seven children — in what the Pentagon now calls a "horrible tragedy." After 20 years of fighting in Afghanistan, calls for accountability and the ensuing silence echo words from Ernest Hemingway in his often overlooked article about a deadly hurricane, "Who Murdered the Vets?"
The most intense hurricane in US history made landfall on Labor Day in September 1935 in the Florida Keys, resulting in 408 deaths. Among the dead were at least 250 veterans of World War I who were living in fragile shacks and getting paid $30 a month as part of President Franklin D. Roosevelt's solution to widespread veteran unemployment.
Hemingway traveled to Florida in the aftermath of the hurricane to help with recovery and cleanup efforts and to report on the extent of the storm's damages. His resulting article laid the blame for the veterans' deaths in the Roosevelt administration's lap. Hemingway felt the administration sent them to the Florida Keys with no means of escaping just to avoid political pressure to increase care for World War I veterans.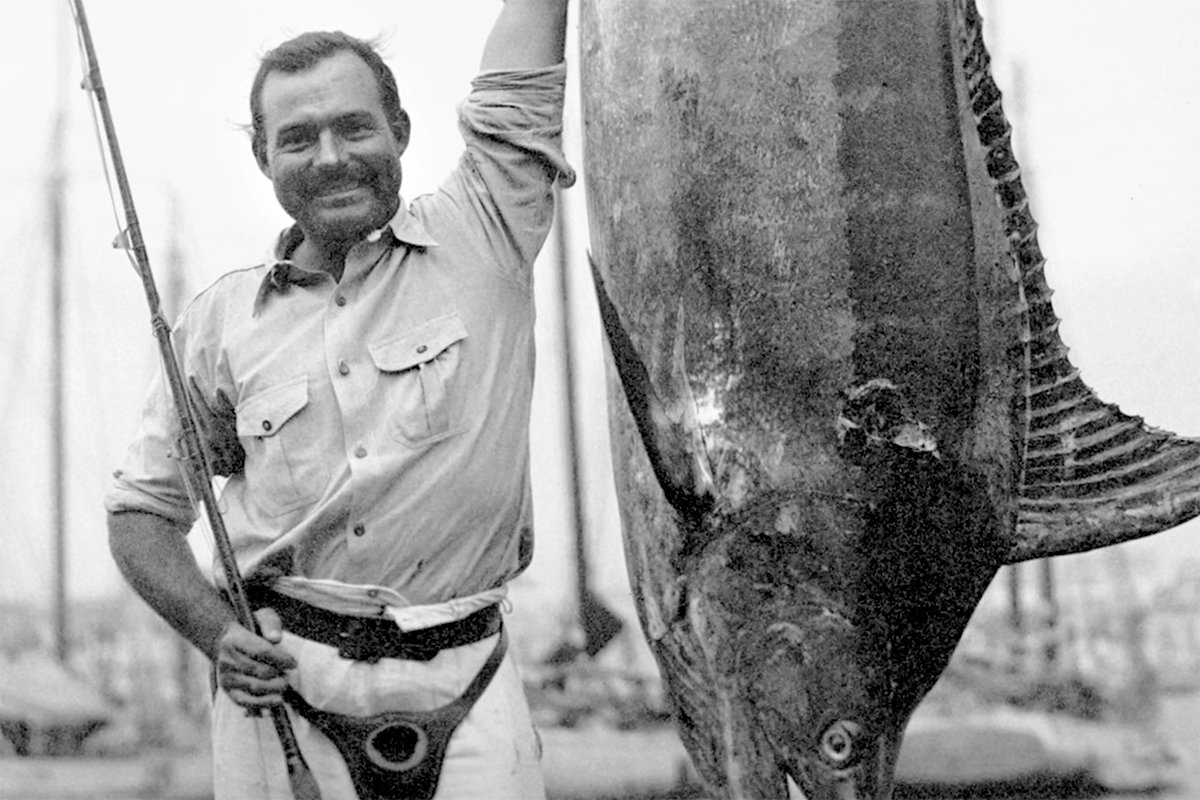 Hemingway further lambasted the administration, claiming wealthy people like presidents Hoover and Roosevelt would never venture to the Florida Keys during hurricane season because of the well-known risk to property.
"But veterans, especially the bonus-marching variety of veterans, are not property. They are only human beings; unsuccessful human beings, and all they have to lose is their lives," he criticized.
Left in the direct path of the hurricanes, with no attempts made to evacuate the veterans, nearly all of them drowned. Only eight of 187 veteran workers survived at one of the three labor camps, according to Hemingway.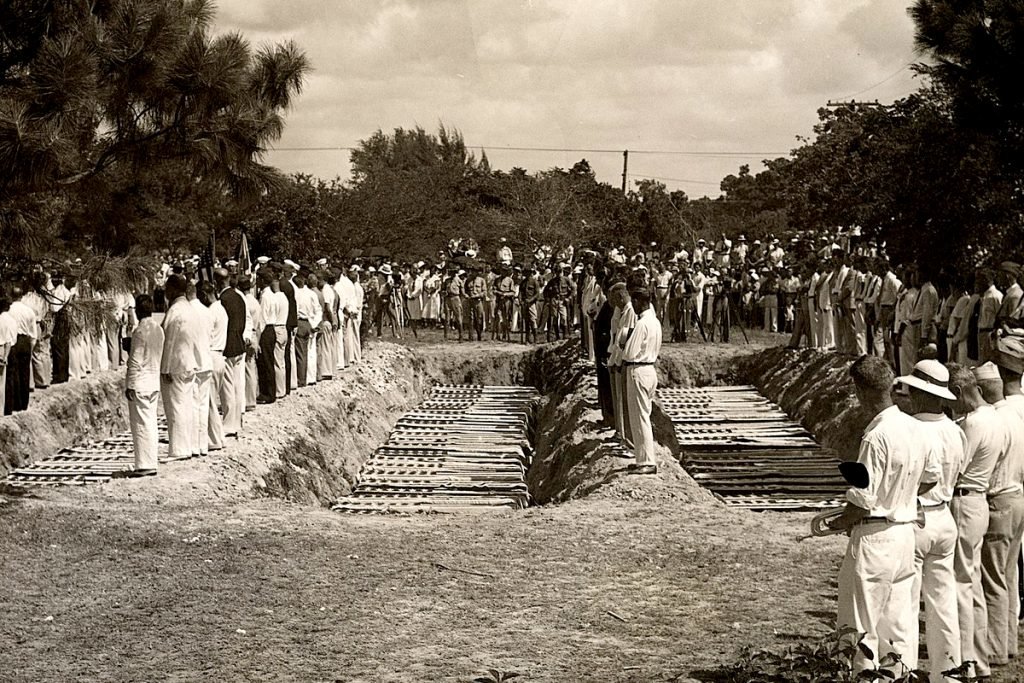 "How's that for casualties, you guys who remember percentages?" he chided, emphasizing the dead's status as war veterans.
Hemingway sought to horrify readers by detailing the grotesque recovery process of fishing bloated corpses out of mangrove swamps, but the article transcends its shock value and effectively denounces those responsible for the unnecessary deaths:
"I would like to make whoever sent them there carry just one out through the mangroves, or turn one over that lay in the sun along the fill, or tie five together so they won't float out, or smell that smell you thought you'd never smell again, with luck. But now you know there isn't any luck when rich bastards make a war. The lack of luck goes on until all who take part in it are gone."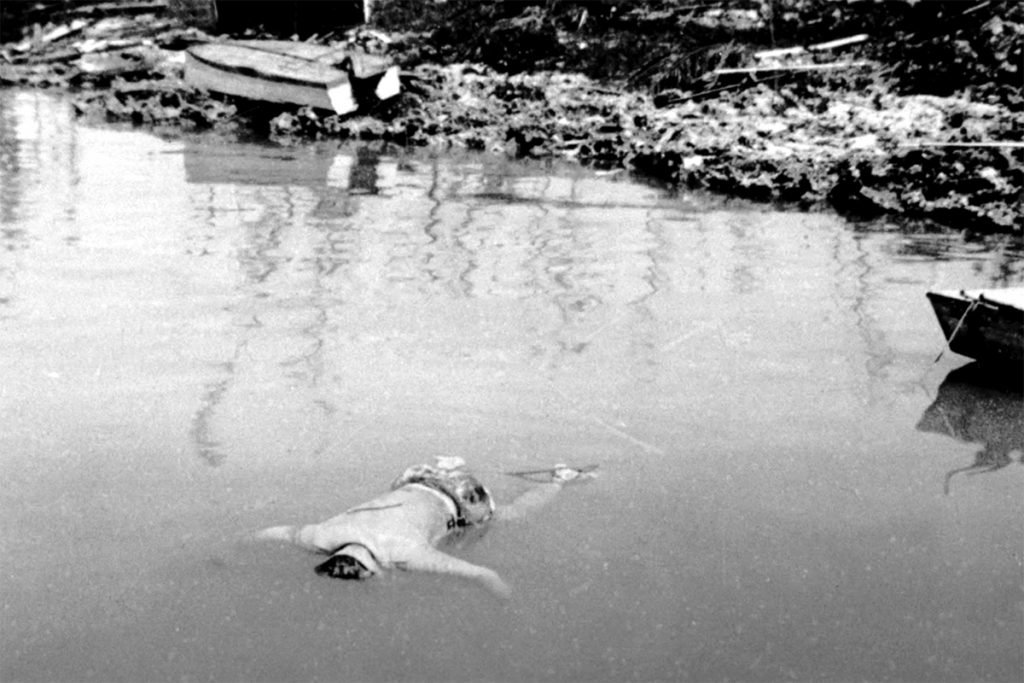 The scathing critique of Roosevelt's administration could stand in for current railings against the disastrous end to the Afghanistan War. For weeks the Pentagon maintained that the Aug. 29 drone attack that killed 10 civilians was a "righteous strike" until investigative reporting revealed otherwise. Their subsequent response has been one of apologies, not consequences. Gen. Kenneth McKenzie, commander of US Central Command, called it a "tragic mistake" but has yet to mention any corrective actions.
Little seems to have changed in the 86 years since Hemingway criticized Roosevelt's administration for a lack of accountability. Yet, as the iconic author and war correspondent concluded after the devastation in the Florida Keys, "Ignorance has never been accepted as an excuse for murder or for manslaughter."
Read Next: 'Soldier's Home' Is the Hemingway Short Story Every Veteran Should Read