A Farewell to Arms and For Whom the Bell Tolls are Ernest Hemingway's best-known war stories. The latter is often considered one of the best war novels ever written. But it's Hemingway's short story, "Soldier's Home," that perfectly captures the awkward experience of returning home after war. Here's why every veteran needs to read it.
First, the story is a whopping 10 pages, so there's no excuse not to. It's classic Hemingway: short, simple, and straight to the point. "Soldier's Home" follows Krebs — a Marine veteran of World War I — as he returns home and deals with the frustrations of life after combat. For any veteran who has come home and found themselves irritable, bored, or confused, "Soldier's Home" will be shockingly relatable for a story written nearly 100 years ago. Change the dates, and it requires no effort to imagine Krebs fresh home from Iraq or Afghanistan.
"At first Krebs, who had been at Belleau Wood, Soissons, the Champagne, St. Mihiel and in the Argonne did not want to talk about the war at all," Hemingway writes. "Later he felt the need to talk but no one wanted to hear about it. His town had heard too many atrocity stories to be thrilled by actualities."
Most GWOT veterans are now at least one decade removed from their war and likely share Krebs' evolution. At first, many veterans may not feel like talking much about the war. Explaining one of the most complex human experiences to people who probably won't relate — especially before there's time to even make sense of it yourself — is a daunting task. Then with more distance from those formative experiences, veterans may feel a strong desire to talk about it, only to find no one there to listen.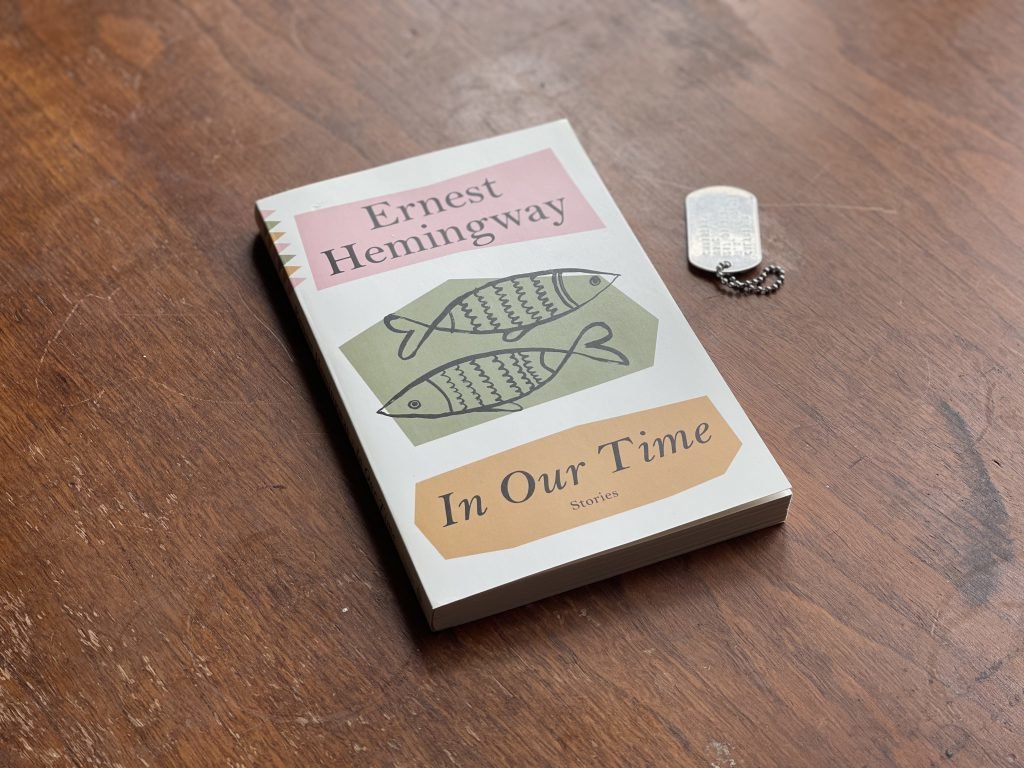 There are no atheists in foxholes is a common aphorism that's been thrown around since at least 1942, possibly earlier. The idea is that in times of extreme fear and helplessness, even atheists will pray to God or a higher power. And while plenty of atheists have found themselves desperate in combat and not reconsidered their religious views, there is a kernel of truth to the saying. Hemingway captured the phenomenon in "Soldier's Home":
"While the bombardment was knocking the trench to pieces at Fossalta, he lay very flat and sweated and prayed oh jesus christ get me out of here. Dear jesus please get me out. Christ please please please christ. If you'll only keep me from getting killed I'll do anything you say. I believe in you and I'll tell everyone in the world that you are the only one that matters. Please please dear jesus. The shelling moved further up the line. We went to work on the trench and in the morning the sun came up and the day was hot and muggy and cheerful and quiet. The next night back at Mestre he did not tell the girl he went upstairs with at the Villa Rossa about Jesus. And he never told anybody."
When I first read the quote, I closed the book, shocked. How did a man 100 years removed from my life put to paper exactly what I had experienced so many years later? On a particularly hairy flight in Afghanistan I held the same internal conversation in my head. As the V-22 I was in yanked and banked in attempts to evade enemy rounds, I made the same hollow promises to a God I didn't believe in.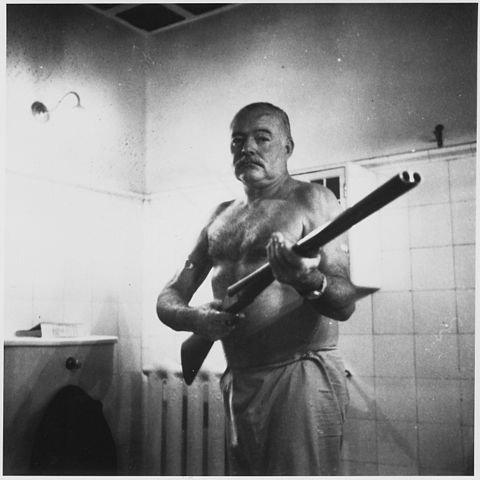 For veterans who adhere to a religious faith, the story is sure to hit home on plenty of other levels. Hemingway's quick 10-pager will connect you with generations of veterans who have already lived through the uncomfortable trials of coming home from war. The story is included in Hemingway's book of short stories, In Our Time.
Read Next: The Legend of Jack Hemingway: OSS Commando, Fly Fisherman, POW, Writer