With the holidays passing in a flurry of peppermint mochas and cherry mocha-swirl cupcakes, it's no secret that the mocha is one of the most pervasive coffee items to grace menus around the country. This espresso beverage can be found at local cafes and coffee chain titans alike.
More than a seasonal favorite, the mocha is a way of life for many. The prevailing iteration of this coffee classic is characterized as a rich blend of foamy milk, steaming espresso, and chocolate syrup, sitting at the perfect intersection of hot chocolate and cappuccino — but that wasn't always the case. For a long time, "mocha" was used interchangeably with coffee, similar to how we use "joe" or "java" today.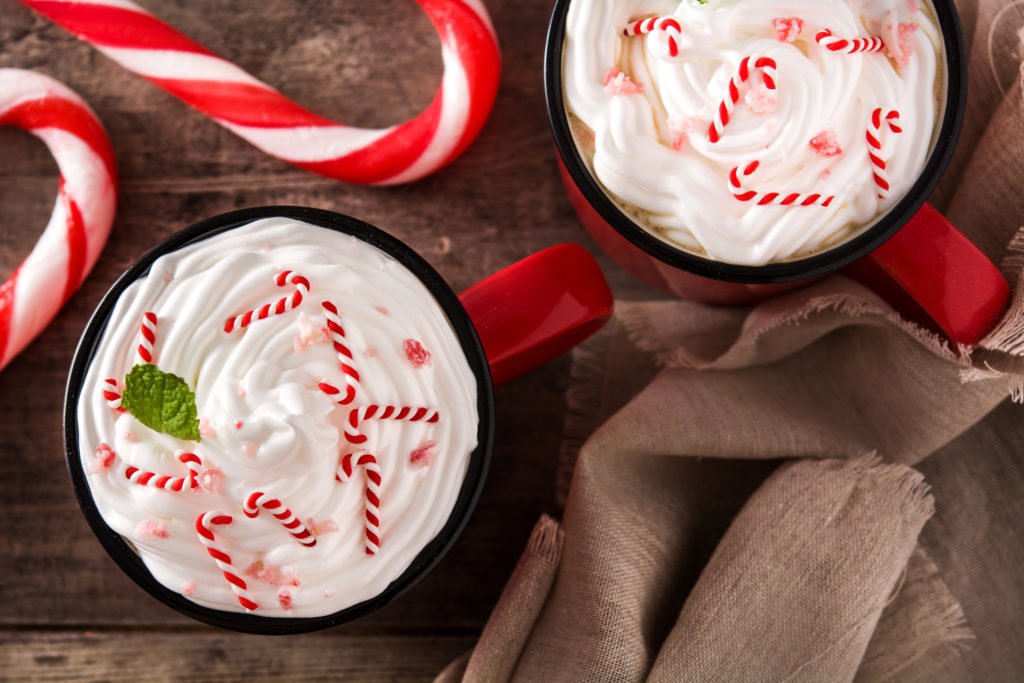 It may be impossible to think of a mocha as anything other than the perfect puddle of espresso-infused chocolate milk topped with a perfect spiral of whipped cream and chocolate shavings, but it's important to understand the history of coffee. In the early days of coffee's globalization, Yemen benefitted from a monopoly on the world's coffee bean production. Their most coveted export? The Moka bean.
In its originating term, "mocha" referred to beans imported from Al Moka — a Yemeni port city that once reigned as a supreme center for trade and commerce during Yemen's coffee hold in the 17th century. Moka beans consisted of a variety of Arabica coffee beans harvested in neighboring mountain regions in central Yemen — notably not in Al Moka. After they were harvested, the beans would be roasted and shipped to the port.
Mocha beans were easily recognized for their strange shape and yellow-green hue compared to their browner, flatter Arabica cousins. The rich, oily composition made them a favorite across Europe and along the spice route. In a world accustomed to stronger floral and fruitier flavors from Africa and the South Pacific, Yemeni coffee could only be described as earthy and "chocolatey" by comparison. With so much of Europe favoring these particular undertones, "mocha" became a household term for coffee drinkers throughout the governing continent.
Mocha's association with the chocolatey beverage we know and love today is a little more ambiguous. The port of Al Moka is no longer the economic and cultural hotbed it once was. Having long been replaced by the Suez Canal, the city is comprised of the ruins of a coffee capital and the faded remnants of a once-great civilization.
Instead, the mocha beverage we're familiar with appears to be a product of Italian influence. Creamy, chocolatey beverages have predated the American mocha for at least 200 years. The most prominent influence being the bicerin. Native to Piedmont, "bicerin" means "small cup" in its original dialect. The drink's composition is eerily familiar: steamed milk, hot chocolate, and espresso. Unlike runny American hot chocolate, Italian hot chocolate is renowned for being reduced with cornstarch, making it thick and creamy. The thick chocolate combined with coffee and milk essentially serves as what we know as a mocha today.