"Baghdad airport just got hit by a missile attack."
I was casually swiping through my phone in a makeshift greenroom outside of Amman, Jordan, when Dan Cord, a U.S. Marine Corps veteran of Operation Phantom Fury and the frontman of Salt Lake City-based rock group American Hitmen, relayed this information to me and the band. We were about to go on stage for the final show of our two-week Armed Forces Entertainment tour for U.S. troops around Southwest Asia.
Admittedly, I didn't give much thought to the attack. It has, thankfully, been quite a few years since we've heard of any major combat operations taking place in Iraq and, being consumed by professional obligations, I didn't find this news particularly startling.
The best response I could muster was an apathetic, "Damn, man, that's crazy."
The show must go on.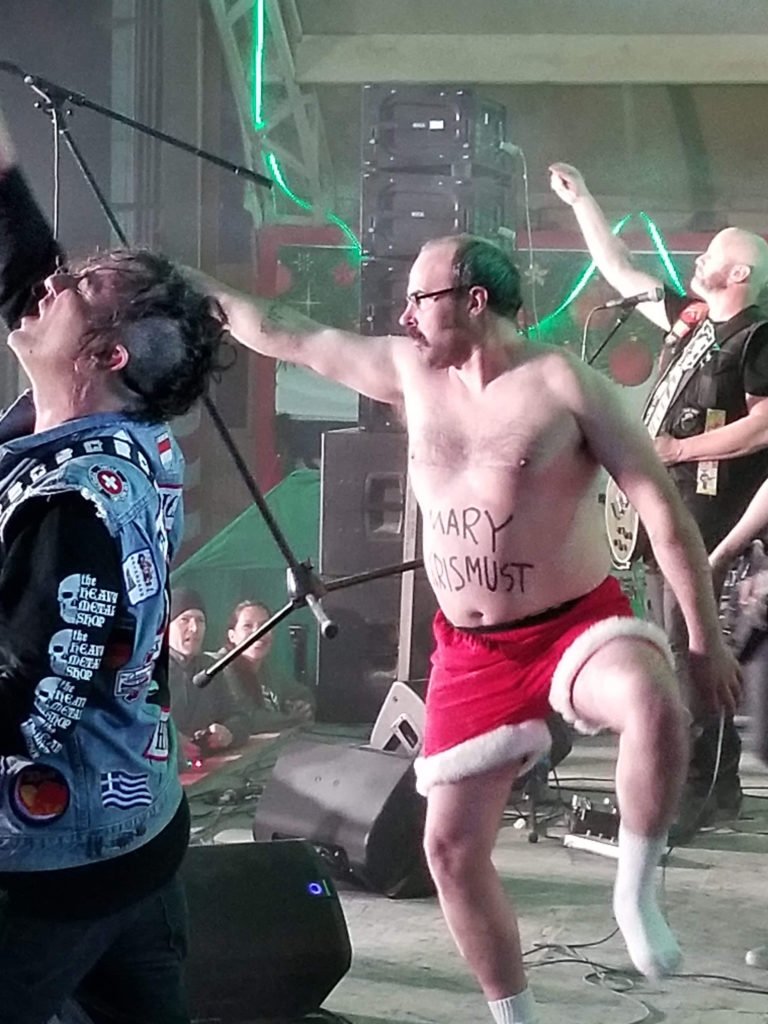 It was the best possible way to wrap up our tour. Hundreds of U.S. airmen screamed for an encore in a makeshift hangar in which the Hitmen had just blasted two hours of rock 'n' roll — not to mention an easy five-minute set of my sophomoric comedy act. We then rushed onto our bus and headed straight for the Amman airport to catch a redeye for home sweet home.
We arrived at the airport around midnight, inched through security, and dropped our bags at our gate to catch a breather before the long journey back to America. My first course of action was to hit up the Popeye's Chicken I saw on the walk in, a taste of home before I made it home.
That's when I got my first reality check. As I walked back to my gate with a mouth full of Popeye's chicken tenders, there was a commotion in the terminal as people scheduled to fly into Baghdad were now scrambling to find alternate flights. It was clear that whatever was going on in Iraq's capital was impacting the rest of the region.
Eighteen hours and three flights later, I was sitting comfortably at home watching the details unfold. A U.S. missile strike outside of Baghdad had targeted and killed Iranian General Qasem Soleimani, a man responsible for decades of state-sponsored terrorism and arguably one of the most influential figures in the Middle East.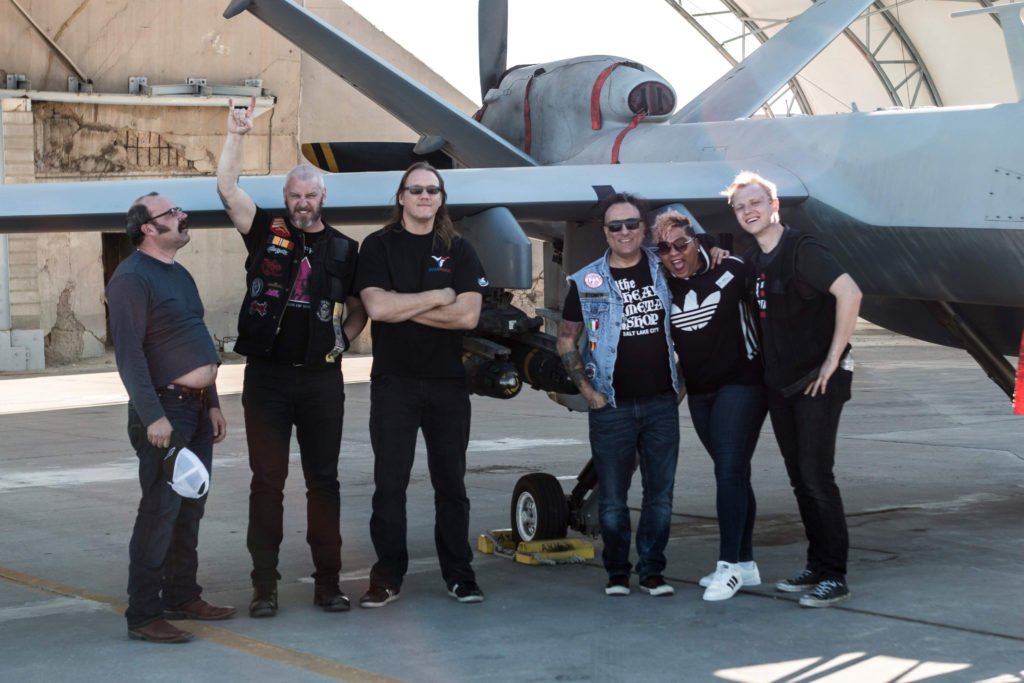 This was the most dramatic escalation of tensions between the United States and Iran in decades — if not ever. The threatening rhetoric between U.S. President Donald Trump and Iranian leaders was in full form at that point. The world was bracing for the worst possible scenario, and all I could think about was the thousands of sailors, soldiers, airmen, and Marines I had just spent time with in the Middle East.
One of my ongoing bits throughout our short tour was to address the utter monotony of post-Iraq War deployments in the Middle East. The crowd seemed to acknowledge it in return and chuckles were had. And as is custom with these tours, we spent some one-on-one time with the field- and general-grade officers who command these bases. They too acknowledged the tedious nature of their respective missions but always with a caveat: the mission, while no longer primarily focused on the Iraq conflict so many of them were veterans of, was to essentially keep the looming presence of Iran in check.
It's an easy thing to hear and brush aside when there's no direct fire being exchanged. But as the world — and I — found out, our mission in the region can go from cold to hot in the blink of an eye.
The very Marines we had done shows for in Kuwait two weeks earlier were being rushed to defend the American Embassy in Baghdad. The soldiers manning the patriot missile sites in the region, who gave us personal tours, were undoubtedly on high alert. The U.S. Navy's 5th Fleet sailors in Bahrain were now the most instrumental line of defense in the Persian Gulf — a mission reiterated to us by a high-ranking Navy officer we had a meeting with before our show a week earlier. And then there were the airmen who showed us their drone operations in the region. I couldn't help but think that I may have looked at the very drone that carried out the attack on Soleimani. All these American and allied faces from the eight shows we performed were now seared in my brain as the news unfolded.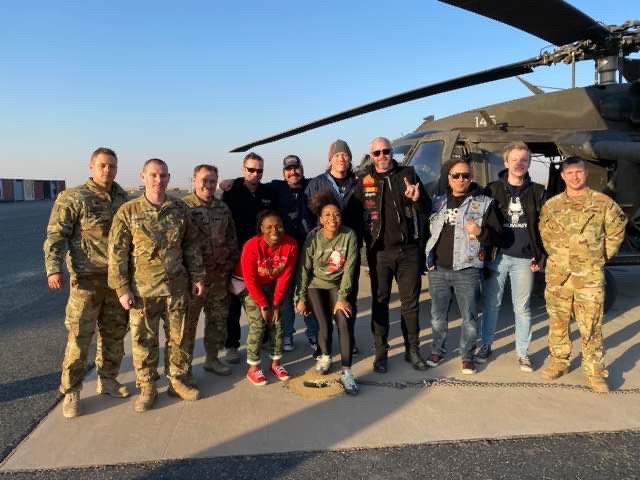 It would be too easy to write a tome pontificating the controversies surrounding our attack on Soleimani or speculating the positive or negative impact it's going to have on the future of the region and the United States. That's what our experts, talking heads, and politicos are here for: to provide an endless and partisan onslaught of finger pointing and opinions. But in the midst of America's angered debate between escalation and de-escalation, all I could do was think of those smiles I saw in the audience during our tour. The youthful smiles that came from those who were at the heart of everything going on.
I started to retroactively place extra value on the little conversations I had with many of the folks out there. I've worked with quite a few big names over the years, but rarely in my 30-plus years on this earth have I ever found myself being star struck. And it happened in Bahrain with a young Marine lance corporal of all people.
As he told me about the previous countries he's been to, he mentioned a quick stop in the tiny island nation of Iceland a couple of years before.
"Wait, you were in Iceland a couple of years ago?" I asked.
"Yes," he responded with the apathetic tone that you'd expect from a lance corporal.
"So were you part of the group of Marines that drank the country dry?" I followed.
He gave me a look as if he knew where I was going with this and responded with a simple, "Yes."
"Bro, I read about you guys!" I exclaimed, startling him with my excitement. "You guys are legends! I'm standing next to a legend!"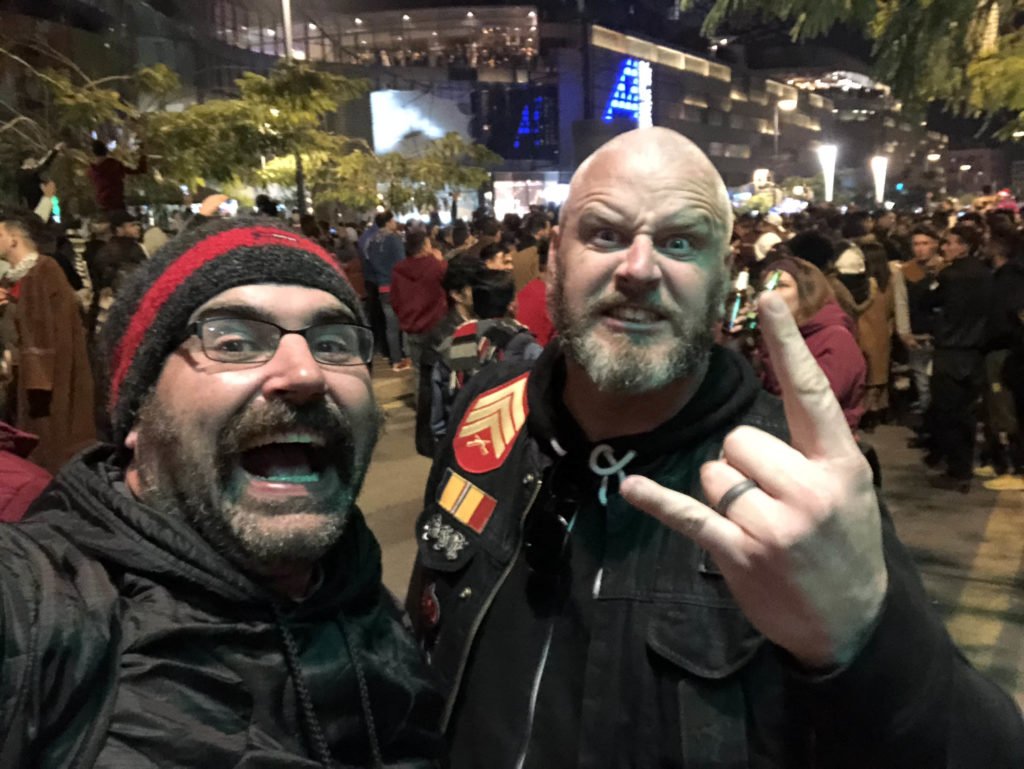 I wasn't humoring the young man. My enthusiasm was 100 percent real. In October 2018, a group of sailors and Marines had ported in Iceland and proceeded to drink the entire country out of beer in just a few days. Let me say that again: a small group of American service members completely depleted a sovereign nation of their entire alcohol supply in a four-day period. It made international headlines in the best possible way, and now I was standing next to someone who was my junior by at least 15 years, kissing his ass and bombarding him with questions like I had just met an Iwo Jima survivor.
One of the other memorable exchanges came from a group of soldiers who would later find themselves at the heart of the Iran melee. Our Armed Forces Entertainment handlers took us to a remote Patriot Missile site in the middle of the Kuwaiti desert where a small detachment of soldiers were operating. Their job was to be the first line of defense against foreign air attacks in the region.
We were given the standard dog and pony presentation of the equipment and living conditions of these men and women on the isolated post. A young lieutenant on his first deployment took us from missile to missile and tent to tent, ending the tour in the main communications room.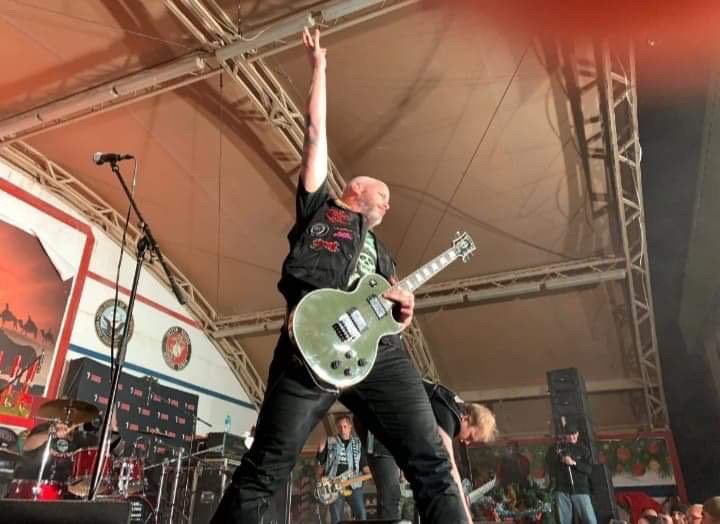 Having served in the military myself almost 15 years prior, many people would assume I was in my element. But when you've been out of the game that long, it quickly becomes apparent that you have little to nothing in common with the people still sweating it out in the arena. The soldiers showing us the capabilities of the Patriots may have been primed for war, but they certainly weren't equipped to explain their complicated jobs to a rock band and their sidekick comedian friend. Simply put, I don't speak in acronyms anymore.
That was very clear in the comm room when a soldier, probably no older than 21, was giving us the rundown on what he was looking for on a computerized map of the Persian Gulf region. This youngster, complete with his military-issued glasses and a high fade, looked like a person who stares at a computer all day, then spends the rest of his time playing video games that aren't a far cry from his job in the Army.
He went on and on about what he was doing until our lieutenant escort firmly told him to stop when it became clear he may have been revealing too much. The lieutenant escorted us out of the room and gave me a look as if to gauge whether I understood what was going on.
"Don't worry, man," I assured him. "None of us have any idea what the fuck your soldier was talking about."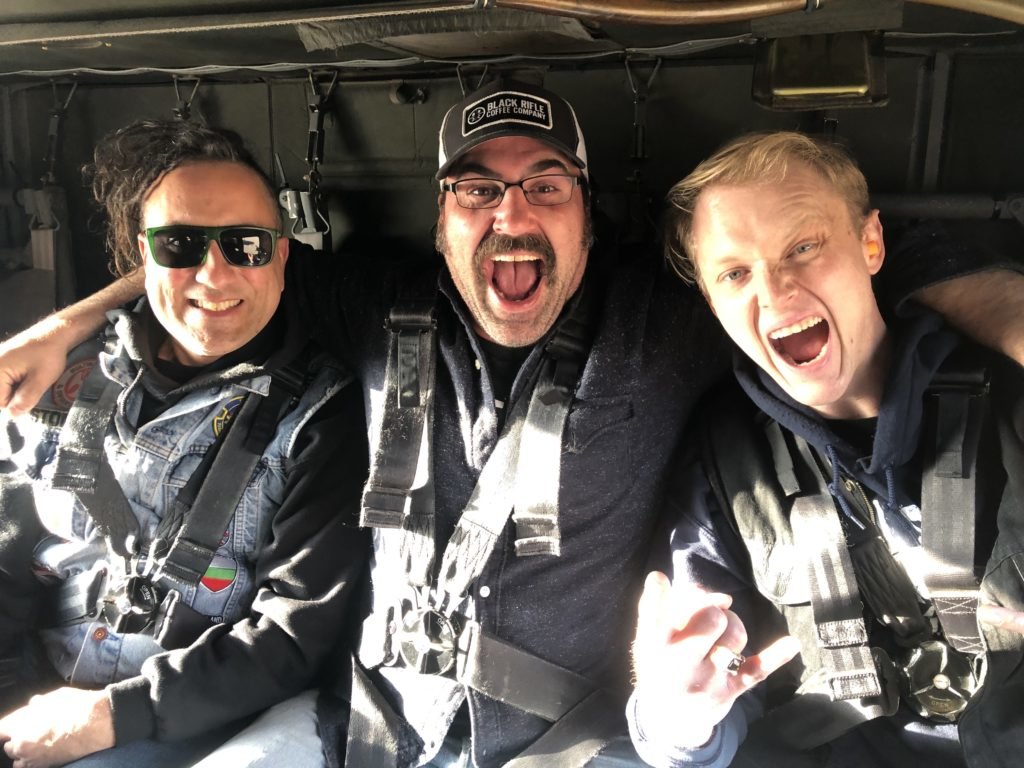 The news coverage and response from public officials regarding the Baghdad missile attack seemed to be a gaggle of opinions either taking it as an opportunity to harangue an already controversial administration or, once again, enthusiastically beat the drums of war. But in all this commotion, like the ups and downs of the last 18 years of war, America has come dangerously close to losing sight of the great personal sacrifices made by those charged with carrying out our national security policies. And after 18 years of war, simply slapping a yellow ribbon around your tree isn't a good enough gesture to show solidarity with our fighting men and women.
When we continually refer to them as "the troops," as we have for so long now, the public develops a sense that they're a homogenized group of beings. We strip them of their individuality, their stories, and their ambitions. We fail to see the diversity of thought and character in every single one of them. For too many, they aren't real people anymore — they're just a subject of headlines. That's why they've easily become a talking point in this whole ordeal.
Every single one of them is out there for their own reason, and every single one of them wants to come out of it alive. And it's our responsibility to understand this when we're rallying to our respective political inclinations.
They're not your pets who are conveniently there to validate the way you feel about politics. They're the ones carrying the burden of America's historical propensity to conflict. And if we're going to put them in that position, the least we can do is give them the respect of seeing the human being in them — not just the uniform on them.