Do you want to work at Black Rifle Coffee Company? Well, first you'll have to go through Leigh Michelle.
Michelle served 10 years in the National Guard with jobs ranging from tank mechanic to photographer — she also speaks Japanese, Spanish, and American Sign Language, in addition to English, and she's a fitness model and certified personal trainer. Currently her full-time gig is as a human resources generalist at Black Rifle Coffee Company.
Coffee or Die Magazine recently sat down with Michelle to learn more about why she became one of the many veterans who help BRCC operate on a daily basis.
This interview has been edited for length and clarity.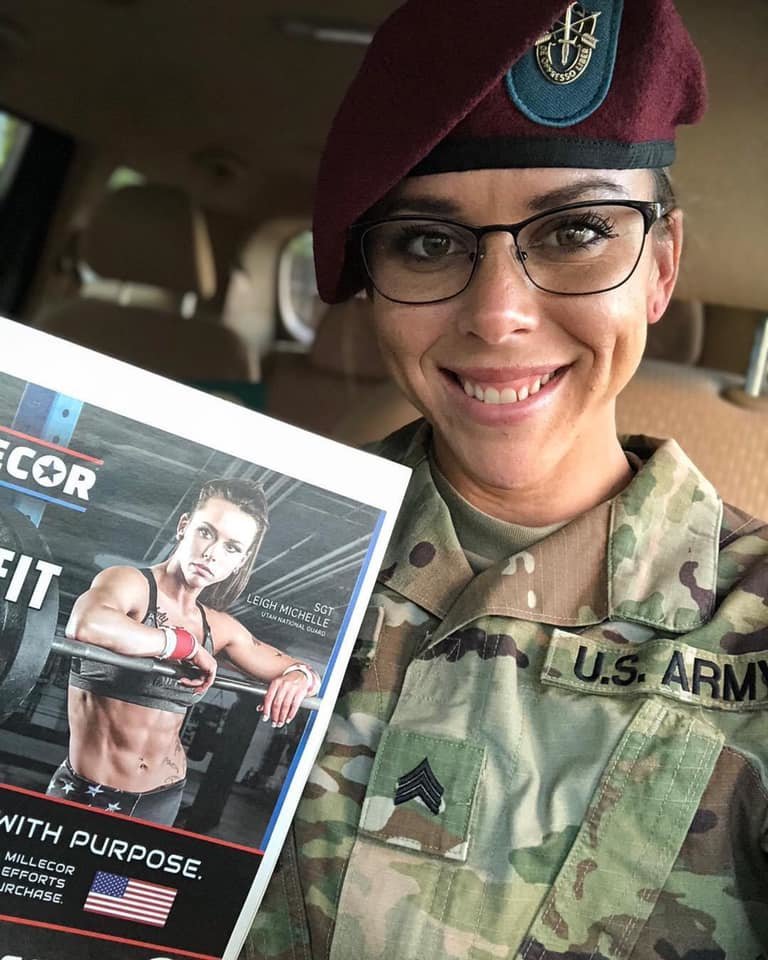 COD: Can you tell me about your history and where you grew up?
LM: Normally when this question is asked, I say Earth because it gets complicated. I was born and raised in Okinawa, Japan, and spent a cumulative 10 or 11 years there. Intermittently, I spent quite some time in Southern California, and then spent my high school years in Washington state. So there's birth to 18.
My dad was in the Navy — he was a Seabee, United States Naval Construction Battalion, and my mother was in the Marine Corps as a CW4. Basically, she helped invent MyPay. They divorced when I was really young and so, yeah, childhood was not … easy. I grew up always wanting to be a Seabee. And that did not happen, but I found my own way.
COD: Did you always know that you wanted to join the military since it was a family legacy?
LM: Yes, I always knew I wanted to join the military. When I was younger, it was the Navy and as I got a bit older, then it was the Marine Corps, which I ended up with the ROTC scholarship. At the time it was worth $250,000, so it was a huge deal. But I only applied for it because my mom wouldn't shut up about it, saying "go to school," and I was like "I don't want to go to school."
I ended up getting sick during finals week with meningitis and failed out. After that, I just kind of had a mini rebellious stage and said, "fuck it, I don't need it." And then I straightened up and wanted to go back in, but at the time I came around, the Marine Corps changed their tattoo policy. One of my wrist tattoos was about a quarter of an inch outside of regulations so, basically, they told me I could join the National Guard and I would be considered prior service. And that's what I ended up doing for the last 10 years.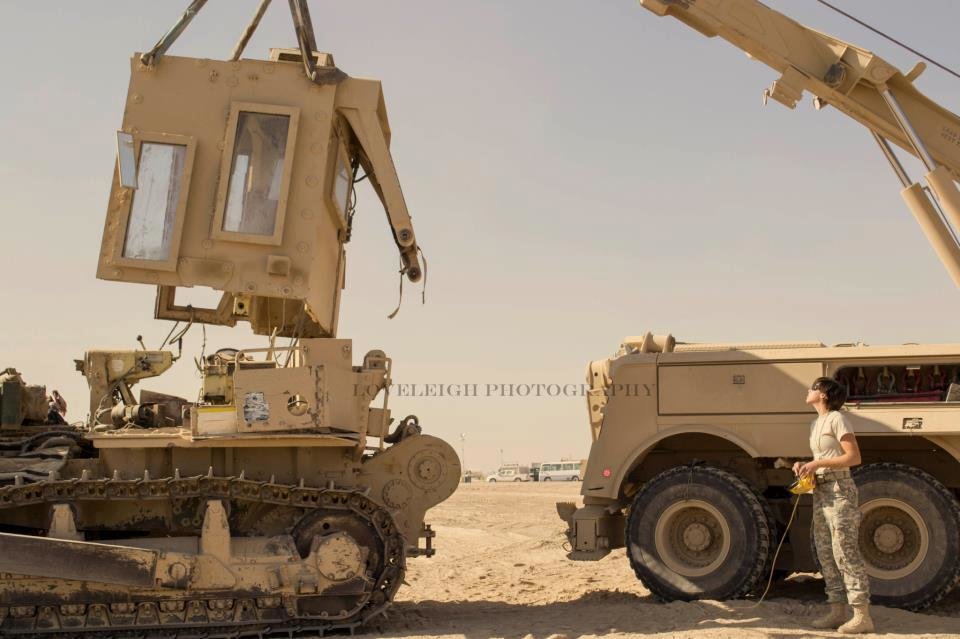 COD: Tell me about your military career.
LM: I started out as a tank mechanic. I chose that job because I love working with my hands and I love assembling and taking apart things because I love to figure them out. But it was kind of one of those situations where I needed out of town, and I needed out of town fast. When I was leaving, I was actually living in my car and taking showers at the gym. It was not a good time. But yeah, I started out as a tank mechanic, and then I went to Airborne School. And when I got back from my initial training and Airborne School, the state had actually gotten rid of my MOS [military occupational specialty code]. I spent the next two years in limbo before I was activated to deploy.
I deployed to northern Afghanistan in 2012 as a construction equipment mechanic. While I was deployed, I purchased myself a new camera because I love photography. And my command saw the pictures because I would always post them on Facebook — granted, they had passed OPSEC [operations security]. So, it wasn't anything too crazy, but the unit had pulled me to do all of the ARCENT [Army Central] reports for the missions. And so that's what I was doing. I was basically an unofficial PAO or "combat camera."
COD: Can you tell me about the kind of things you were photographing?
LM: For the ARCENT reports, when I was deployed with the Horizontal Engineer Company, we were building drainage ponds and building out the FOB, which back then was called Camp John Pratt. The whole premise of the base was to be the main exit of theater — and unofficially because the Germans didn't want us on their base anymore because we kept drinking all their beer. That's the version I was told at least. So, my job was then to take pictures of the projects on a weekly basis for all of the updates and create the PowerPoints, and then we would send it up to Command. It was awesome because I got to ride in the Black Hawks for the aerial shots. I loved taking pictures up there. It was so much fun.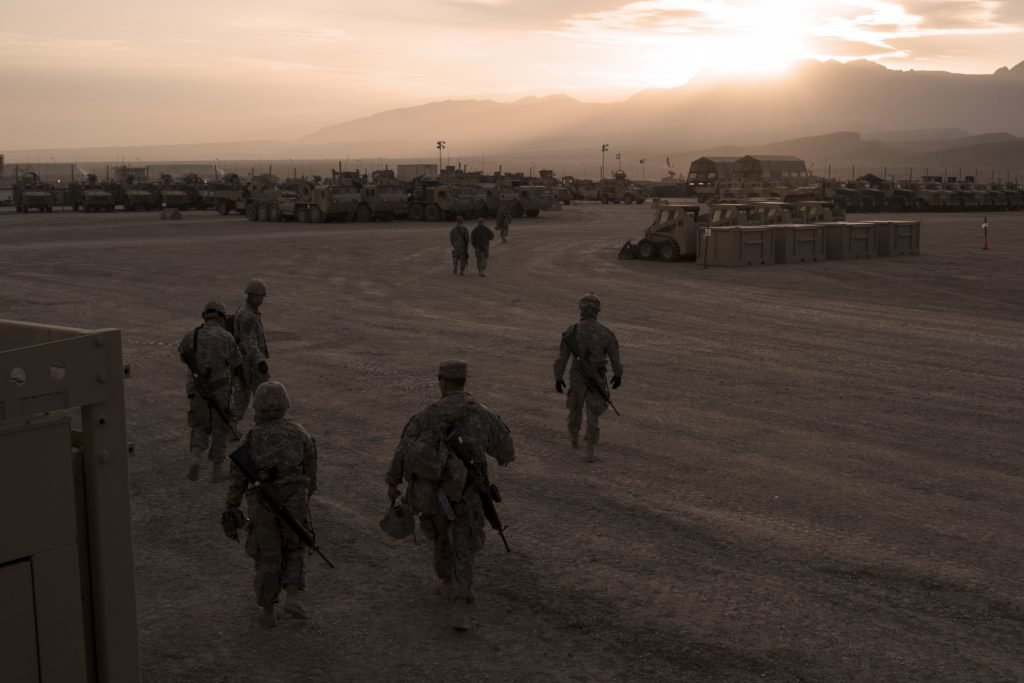 I'm super proud of those. Before we left, I had taken a bunch of pictures and the unit requested them to be printed because they wanted them in the armory back stateside. And I had come up with an idea to do a tour. I was actually trying to reclass to be a 25V, which is a combat photographer, and what I wanted to do is take pictures to show the other sides of deployment. What a lot of people envision when they talk about deployments is war and terror, in which they'd be correct. They envision blood and explosions and all of this negativity, but there are a lot of other things that people don't see or have any idea about.
So, yes, war is terrible. Granted my little brother was in [Regional Command] East Afghanistan getting blown up, and while I was in RC North in the snow. Two completely different experiences. But again, you have one side that the media shows all the time, but there's also another side where people are creating bonds with the local nationals and then with each other, and I wanted to do a tour throughout the state of North Carolina with these photos, kind of like a traveling gallery. But I wasn't allowed to do that.
Then when we got back from Afghanistan, they tried to slot me into a 91F, which is small arms repairer. Things didn't work out with that unit with my command — a lot of things that women deal with in the military. So, I actually moved states to South Carolina because I also had physically moved in with my best friend. And that's when I reclassed to become a 12N with the 1221st as a heavy equipment operator. All of the construction equipment — like the scrapers, dozers, graders, backhoes, etc. — I love, love, love all of that. And it was so much fun. We got activated for Hurricane Matthew back in 2016 when it hit the East Coast. That was a hell of an experience, but I will never go back to sand ever again.
COD: Why is that?
LM: You have the beach. And then you have the townhouses on the beach. Basically, the entire beach was pushed ashore. So, you have a mailbox that's your standard-height mailbox — 3 1/2, 4 feet tall — the sand was all the way to the bottom of the actual mailbox itself. We had to put all of that sand back on the beach. And along with clearing trees, some soldiers got really lucky and got to rescue puppies and keep them, while others got chased by alligators. It was probably one of my favorite memories of all time. While eternally grateful to the local church that housed us, it smelled like sulfur when you showered, so I will forever think of those memories when smelling deviled eggs.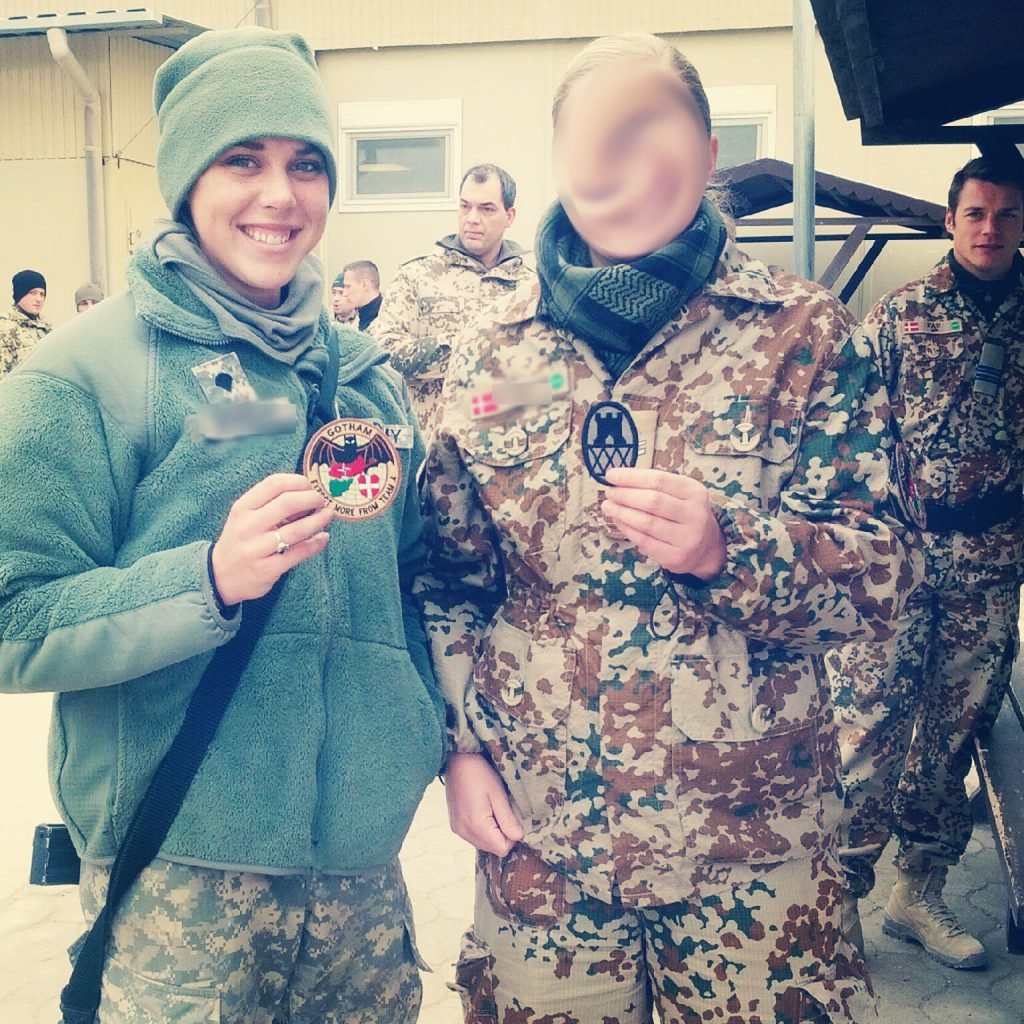 COD: What was your experience like transitioning out of service?
LM: It's more mental than anything because being National Guard you're in uniform, depending on the unit, between 64 to maybe 150 days a year. And the only reason I say that is because some units are your traditional two weekends a month, two weeks a year, whereas other units are more like three or four days a month, plus two weeks, plus so on and so forth. But the rest of the time you're a civilian. You have an opportunity to have a civilian career and can grow and develop. Whereas obviously active duty, your primary focus is the military because that's all you can do and all you have 24/7.
I just got out in April, and I'm still kind of struggling with it. You have these ghost feelings of "Oh my gosh, I have duty next weekend! I have to make sure I can pass my PT test" and so on. And I had to snap myself out of that by dying my hair red. That was my equivalent of growing a beard.
COD: What led you into the fitness world?
LM: My father passed away when I was 12. And he was 6-foot-4, probably 175 pounds, and in super sailor shape. He and I would go running all the time. He passed PT tests with flying colors. And then all of a sudden, he just fell during PT one day because of a heart attack. And they found that his cholesterol was so bad that it legitimately stopped his heart. Well, because of that, they had my cholesterol checked when I was 12 years old. It was two months after my 12th birthday and we had just gone back to the States when he passed, and they said that I had the cholesterol of a 60-year-old man that ate at Burger King every single day.
That kickstarted everything. I went from eating a Burger King No. 9 chicken club with large fries and drink — because that's what we used to eat all the time, which makes sense for the cholesterol — to skim milk and grilled vegetables and lean proteins. And I had to go on the elliptical trainer for 45 minutes a day. I used to have to get my blood drawn every six months. That lasted for about seven or eight years. And at that point I was also getting older, going through puberty and all that super fun stuff. I got into sports. I got into wakeboarding and snowboarding, basketball as well as fast pitch and track and field. You name it, I did it. I freaking loved it. But if you get me out to run, I will never do that.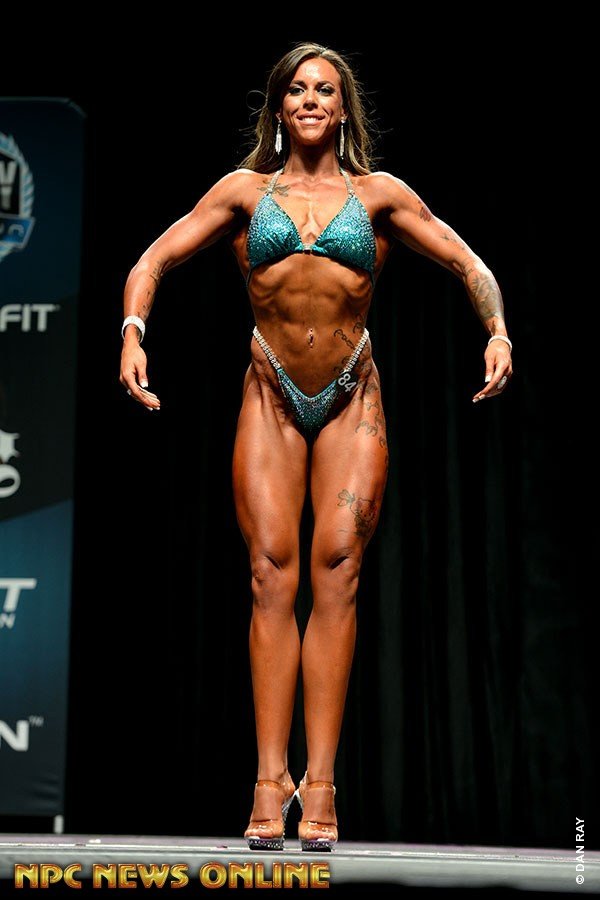 Then I kind of got lazy, kind of like everybody does. But while I was deployed we had nothing better to do. So, my XO [executive officer] and I — Lt. Winchester, I will never forget her — we're in Mazar-e-Sharif, right at the base of the Hindu Kush mountains. These are some of my favorite memories because you're waking up and there's 3 feet of snow on the ground — I had no idea it snowed in Afghanistan at the time — and we would wake up every morning at 3 a.m. and go to Camp Marmal, which was the German base and a five-minute drive. We did P90x every single morning and then would do cardio. After that, we would shower, go to the chow hall, and go back for our long day, go to bed at like 11 p.m., and then start over again. And I kind of continued that after we got home. I would spend probably two or three hours a day at the gym, not because I had to but because I wanted to; I just loved seeing what my body could do.
I'd gotten my personal training certification because I wanted to help others. Not necessarily better their bodies but better their minds because it helped me so much with depression and anxiety. It just gave me a lot of mental clarity, and I wanted to be able to share that with other people. Then my goal was to get into fitness competitions, which I did back in 2017 when I was living in Salt Lake City. So, long story short, I got into fitness because I needed to if I wanted to live. And then I got addicted to the health and mental benefits and wanting to share those with others, then joined Black Rifle Coffee, and here I am.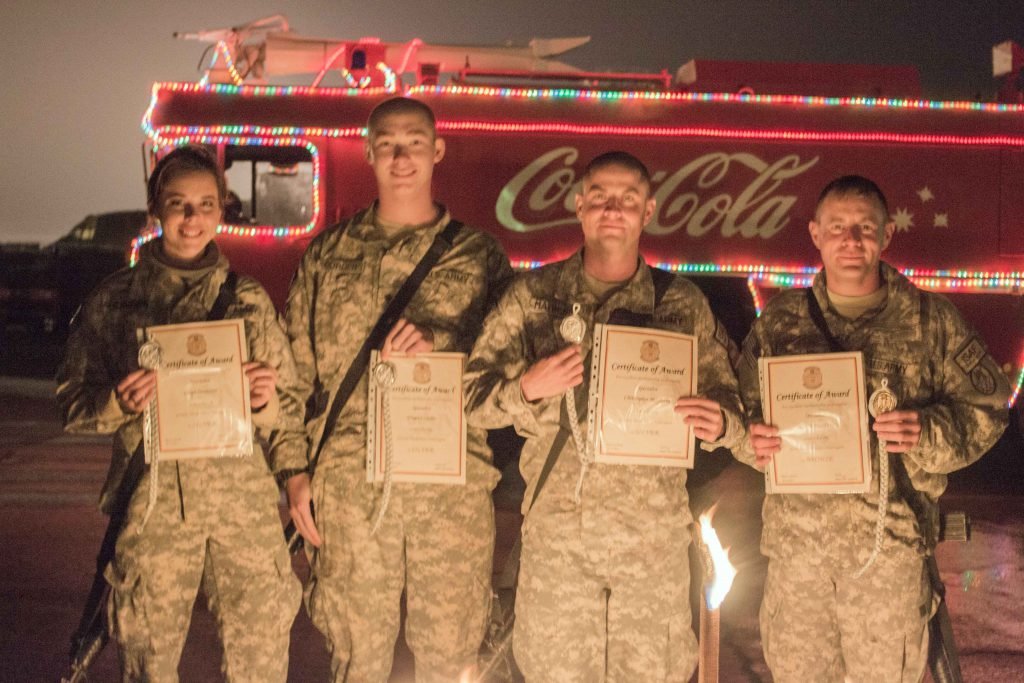 COD: How did you originally get connected with the company?
LM: Through my boyfriend, Matt Leviner, or "bald coffee Jesus." He was scouted in 2017, and it was one of those, "I'll come if she comes, too." At that time, he lived in North Carolina and I lived in South Carolina, so I headed to North Carolina and then we just packed up a U-Haul truck and drove to Salt Lake in about three to four days. We beat two snowstorms, and I was hired as a retail associate/receptionist. And about a week later, I was sent to work in HR and finance. Now almost four years later, I'm strictly HR and I love it.
COD: What do you love about it?
LM: I really love helping people. That's my fuel. It's affecting people's lives, and being able to support such big initiatives in a person's life, whether somebody else deems it big or small, has a huge impact. Being able to help guide and coach these young leaders into being the best that they can be to further train and coach their employees, I just absolutely love that. And that's what I miss about the military is helping bring up young soldiers to be tremendous leaders.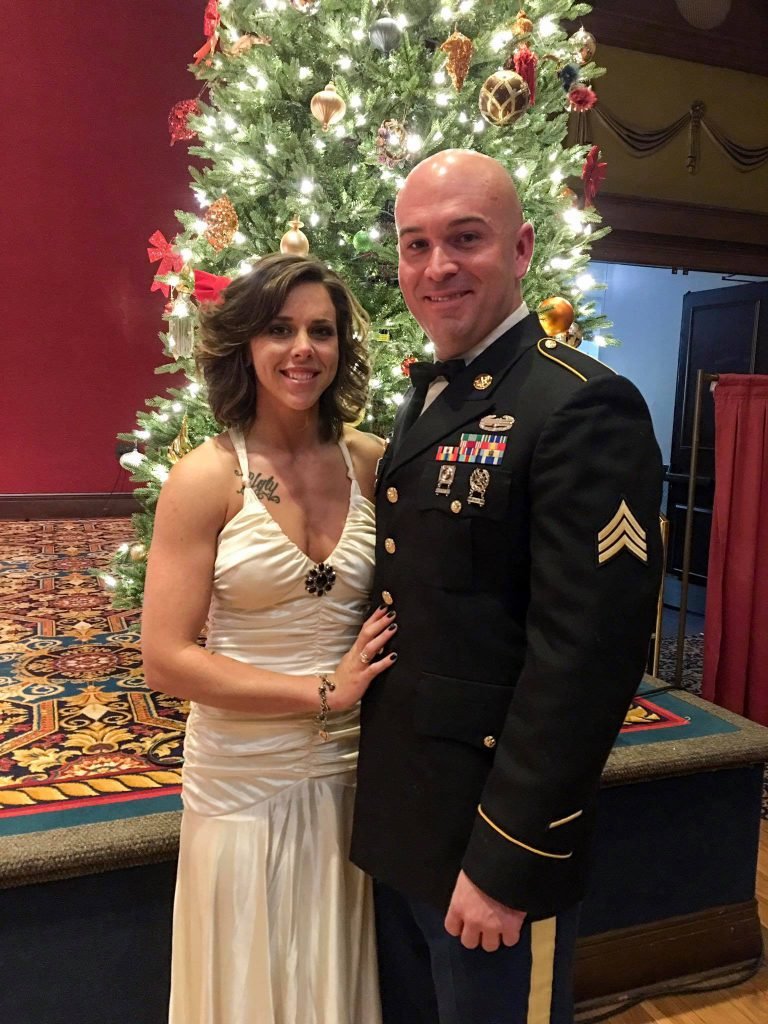 COD: What is your title now with Black Rifle Coffee Company? And what does that entail?
LM: I am one of the HR generalists at Black Rifle Coffee, and I work out of San Antonio, Texas. More recently in the last six months, it's been a lot of orientations for new hires, onboardings, and benefits administration. I also do some employee relations work including investigations and not-so-pleasant stuff like terminations. But I'm headed more toward compensation and employee engagement initiatives.
COD: What are some of those employee initiatives?
LM: A lot of it is going to be trying to improve the employee experience throughout Black Rifle and teaming up with the leadership to ensure that there are solid performance initiatives. Also, we are working toward increasing the engagement and morale and making sure that employees are where they want to be and trying to give them the best all-around experience, like we try to give our customers.
COD: Do you have any advice or words of wisdom for other people who might like to work at Black Rifle Coffee Company?
LM: Strap up. Just strap up. I mean, I've been here for almost four years and there have been a lot of ups and downs, but there's a reason why I'm still here. There's a reason why a lot of people are still around, and we keep growing so fast. Like the military, BRCC is different for each person, but being able to witness the impact that this organization can make — whether it's on social media making people laugh or making people cry, and whether it's donation efforts and making people who are deployed smile — it's just very inspiring to be a part of this. But like I said, you have to strap up because we are not slowing down anytime soon. I was employee No. 49, and now we're at 427, as of an hour ago.