In a perfect world, we'd be wiping sweat from our brows as we gulped down a tall glass of iced coffee to battle the heat as we chatted with our neighbors on the front lawn. But with the effects of a pandemic still impacting our lives, our summers are likely to be reduced to our places of work and living rooms with few neighbors.
While this is a sad truth, it doesn't change one thing: we can still enjoy iced coffee, wherever we may be. For those impatient for the hot days and beaming sun of summer, a mazagran may be just the thing to cure your isolation woes.
Mazagran is credited as the "original iced coffee" and has its origin in the throes of war, as so many coffee beverages do. It was conceived in the 1800s in the coastal town of Mazagran, Algeria, where more than 100 French soldiers were held captive in an Algerian scramble for liberation against their French colonialists.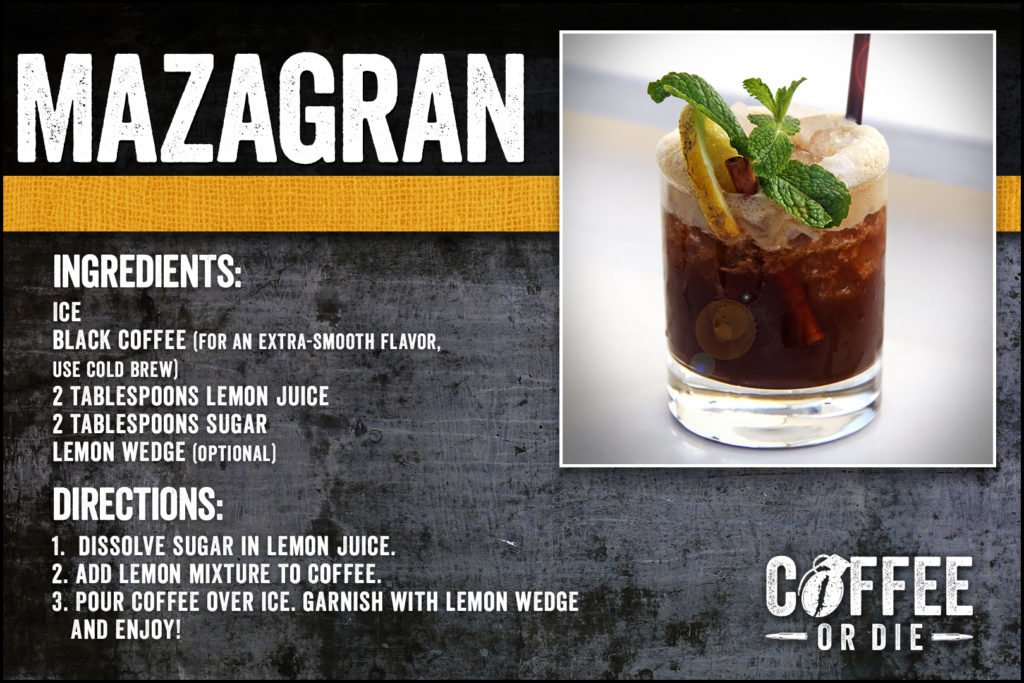 While French soldiers were used to cutting their coffee with brandy, the Algerians had nothing to offer beyond pitchers of cold water. The French soldiers were rescued within a few days of their capture, but the drink remained a crucial part of France's daytime beverage selection for years to come.
As with many drinks, the methodology of its making has been adapted several times over to suit consumers. Neither France nor Algeria care much for today's mazagran. Rather, it's a popular summertime beverage in Portugal, where it utilizes lemons as a flavoring component. While the combination sounds odd, the addition of a varied acidic component helps emphasize the notes in coffee beans for a rounded flavor to iced coffee.
For those who enjoy their iced coffee black, this delectable beverage hits the sweet spot between lemonade and cold brew, making it perfect for those sunny days.