Dozens of military meme pages are battling it out in a bracket-style tournament full of scary-funny jokes while simultaneously raising money and awareness for a charity that helps veterans suffering from toxic exposure.
The second annual Hallomeme Madness is underway, and fans have already contributed tens of thousands of dollars to the HunterSeven Foundation, a veteran-founded medical research nonprofit that's active in the online Special Forces community.
"This event is a perfect example of how the warfighter community easily unites for an important cause," HunterSeven executive director Chelsey Poisson told Coffee or Die Magazine in an email.
Hallomeme Madness is the fourth tournament run by the anonymous Special Forces noncommissioned officer behind the popular @another_sf_meme_page (ASFMP). Competitors submit their memes to ASFMP, he posts them as Instagram stories, and fans vote for their favorites. The page responsible for the meme with the most votes advances.



View this post on Instagram








The nameless NCO started the page in January 2020 as a way to crack jokes and "make team guys laugh." But as the coronavirus pandemic launched much of the world into quarantine, the admin thought everyone could use a little levity. So he seeded out a 64-team March Madness-style bracket pitting military meme pages against one another in good-natured competition.
"I didn't really tell the pages, just dropped the brackets and tagged everyone," ASFMP's admin told Coffee or Die Magazine. "Then it exploded, and everyone jumped on board. It was perfect timing with COVID, and people needed something to get in on and needed laughs."
About halfway through the first Milmeme Madness tournament, he realized he could use the traction to make a difference. So he offered "sponsorships," allowing businesses or organizations to donate directly to a charity in return for a shoutout on the meme page. They raised about $2,500 for HunterSeven and the Special Operations Warrior Foundation.
The page introduced Hallomeme Madness last October, this time raising $11,000 for the two charities. By the time the second Milmeme Madness rolled around in March, the tournament's popularity had grown so much that organizations and individuals donated a whopping $55,000 exclusively to HunterSeven.
The anonymous admin chose HunterSeven as a beneficiary because of its focus on "education and intervention for the GWOT generation around toxic exposures, operator syndrome, and other conditions that have not been fully acknowledged or resourced by the broader DOD yet," he told Coffee or Die.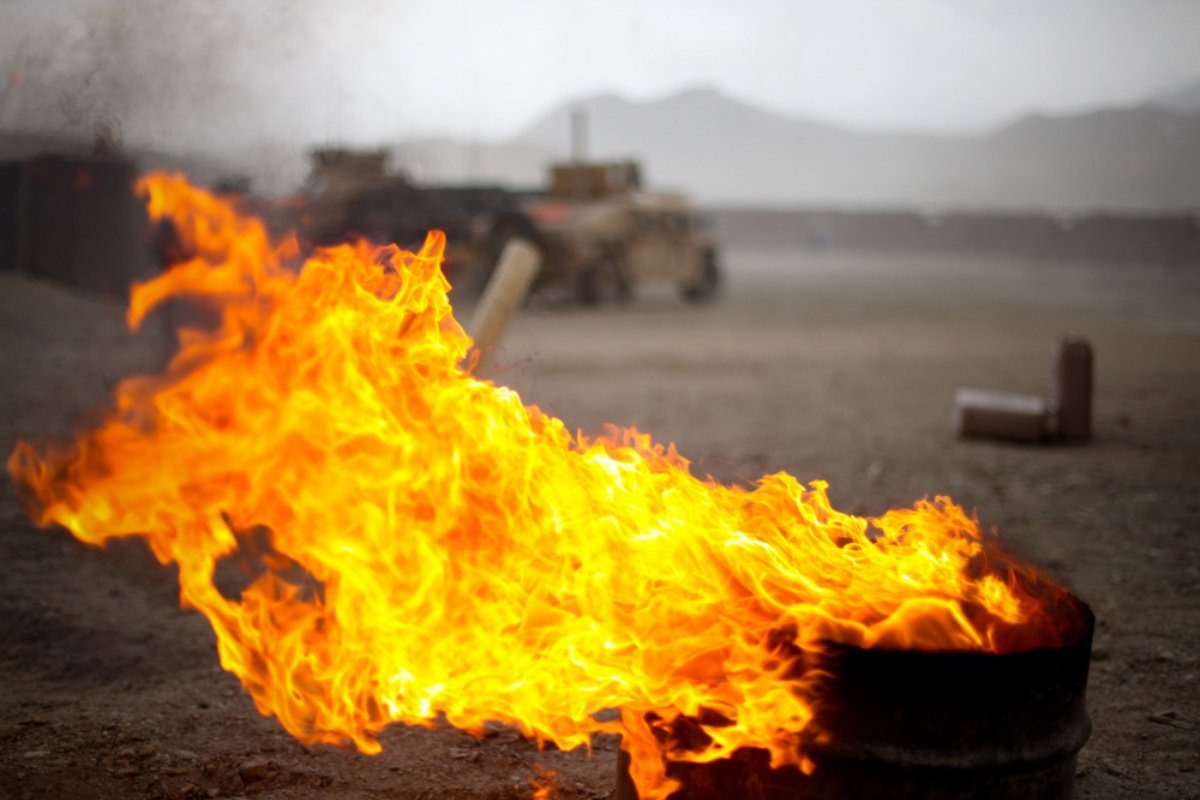 Toxic exposures from burn pits, chemicals, gunfire, and other daily features of deployments have been linked to cancer and other health problems in veterans, though federal policymakers have struggled to address the problem. One of HunterSeven's main goals is raising awareness of potential health issues and encouraging veterans to take preventive steps.
"The HunterSeven Foundation has found an extremely effective way to convey their message directly to their target audience," Druncle Vic, the last tournament's winning meme-maker, wrote in a statement. "As far as I'm concerned, any individual that gets screened [for exposure-related illnesses] after tuning into this popularity contest is a huge win."
The tens of thousands of dollars in donations have a significant impact on HunterSeven's operations, which include assisting veterans with medical treatment, health care equipment, and travel expenses for appointments. One of their current recipients is a 31-year-old Navy veteran with a sudden diagnosis of an extremely rare, aggressive brain cancer.
Military meme pages have emerged as major sources of entertainment, news, and discussion for active-duty service members and veterans. In late 2020, Sgt. Maj. of the Army Michael Grinston reached out on Instagram for advice on improving leadership and morale. He called the response from the military meme community "one of the best command climate surveys you'll get all year."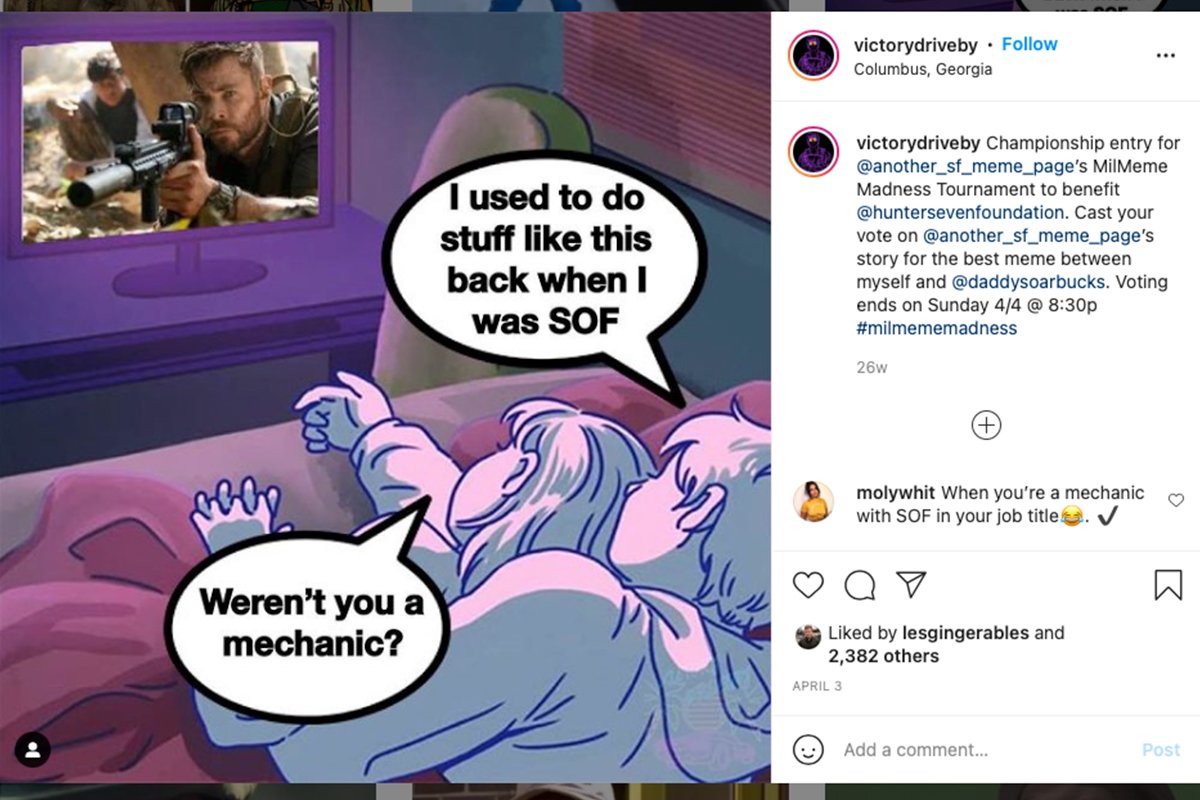 Poisson isn't surprised at the prominent role meme pages have played in the warfighter community.
"Humor has always been a part of military culture, and memes have exposed this part of military culture to the public by way of social media," Poisson told Coffee or Die.
That said, HunterSeven realizes "military humor, by nature, can be inappropriate, sometimes offensive and not well received by others." So the memes presented in the tournament are not reflective of HunterSeven's views or mission, but Poisson is glad to see the community come together to support a serious topic — toxic exposures — while also having fun.
Less than a week into the current tournament, donors have already raised $35,000 — more than half of which came from Forward Observations. With the help of small donations from individuals, the ASFMP admin said he hoped that figure would continue to grow, and he was blown away by all the support he'd received for a project he'd started on a whim.
Read Next: