If you are a regular reader of Coffee or Die Magazine (you are here, after all), then you have likely read countless stories from military history about the misfits who served during World War II. Some of these may be familiar, while others are new additions to your store of knowledge. We've covered soldiers who carried peculiar weapons into battle, such as a longbow or an umbrella, and special operations and guerrilla warfare units that thrived with a diverse cast of characters.


Here's a roundup of 10 misfits of D-Day and World War II who inspired many to follow them into hell and back.
Oldest Soldier on D-Day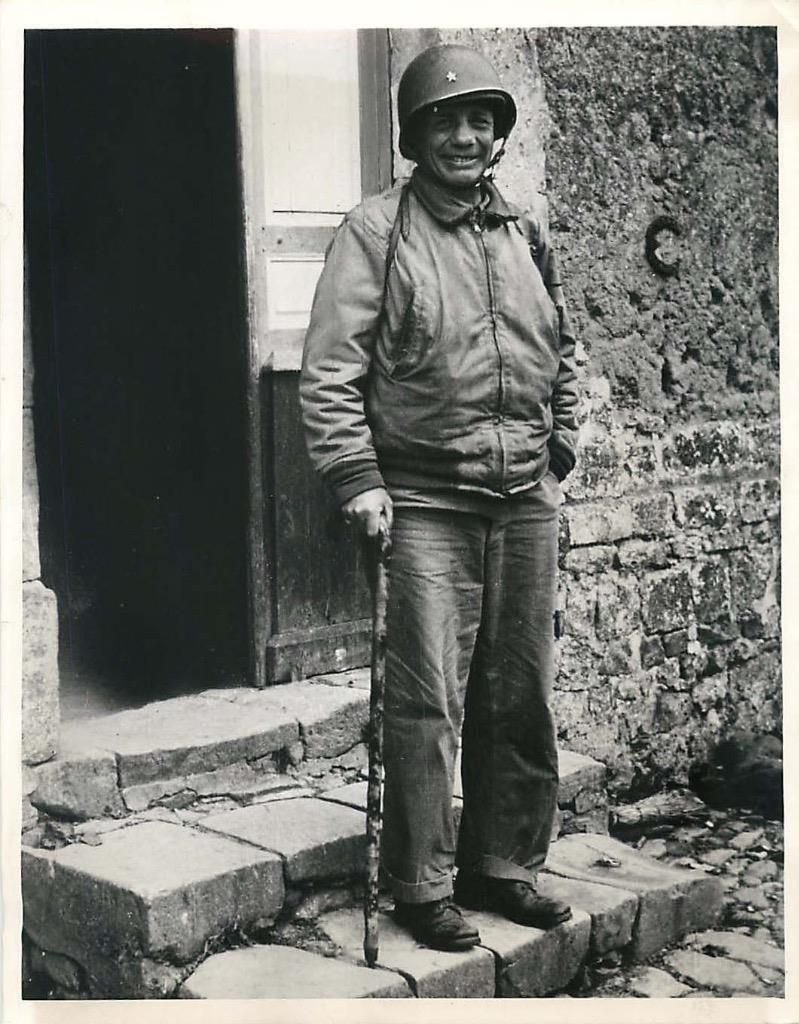 Gen. Theodore Roosevelt Jr. was the oldest soldier to land as part of the first wave of the invasion force on D-Day. The 56-year-old veteran of World War I and Distinguished Service Cross recipient rallied his men armed with a pistol in one hand and his walking cane in the other to take Utah Beach. One month later, Roosevelt died after suffering a massive heart attack. He was posthumously awarded the Medal of Honor for gallantry and courage at Utah Beach on D-Day.
The Rice Paddy Navy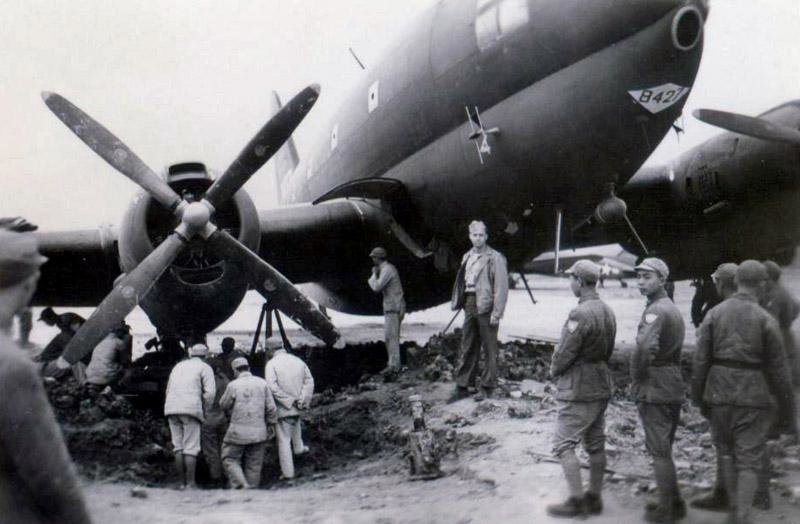 The Rice Paddy Navy was a scrappy group of river pirates, peasants, coast watchers, and saboteurs who were provided weapons and training by a Chinese secret service general and a team of hand-picked US Navy sailors and Marines. The Rice Paddy Navy, better known as the Sino-American Cooperative Organization (SACO) — pronounced "socko" — served mainly as a paramilitary unit.
They collected intelligence and conducted espionage operations but also launched ambushes, assassinations, and sabotage on key officers and infrastructure. In just three years — between 1942 and 1945 — they rescued 76 aviators shot down behind enemy lines, built a guerrilla army of nearly 97,000 fighters, and had 18 camps organized in China, Burma, Indochina, and parts of India.
Fly-Fishing Commando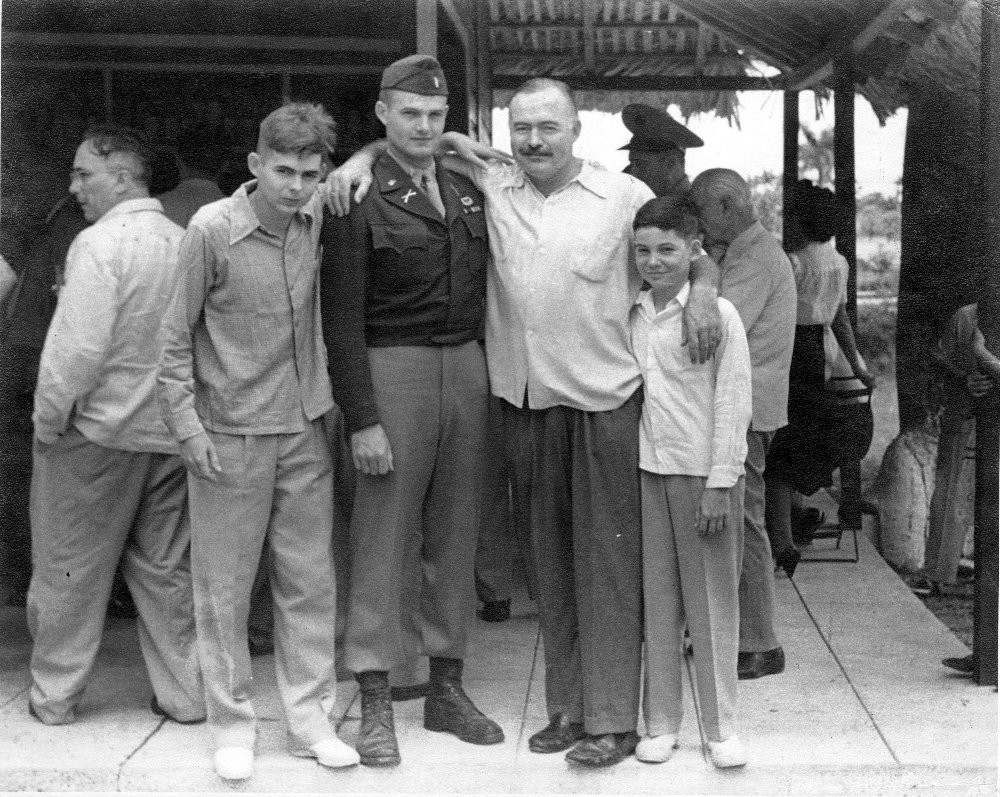 Jack Hemingway, the eldest son of novelist Ernest Hemingway, famously completed his first combat jump with the OSS on a Jedburgh mission over France while towing along his fly-fishing rod. He even almost got caught by a German patrol midstream carrying his rod, reel, and a box of flies. But the Germans just made jokes about the silly fisherman, not realizing he was an American commando caught in the act.
Prior to Hemingway's service in Europe, he got into an altercation in a café in Algiers. He and a few other OSS commandos were there for a nightcap when a thief snatched his jump boots and ran down an alley. As the commandos gave chase, the thief linked up with friends around the corner who were wielding knives. The knives were no match for the commandos though — despite their heavy drinking, all were unarmed combat instructors for the OSS, and they easily disarmed the perpetrators without suffering a scratch.
The Safecracker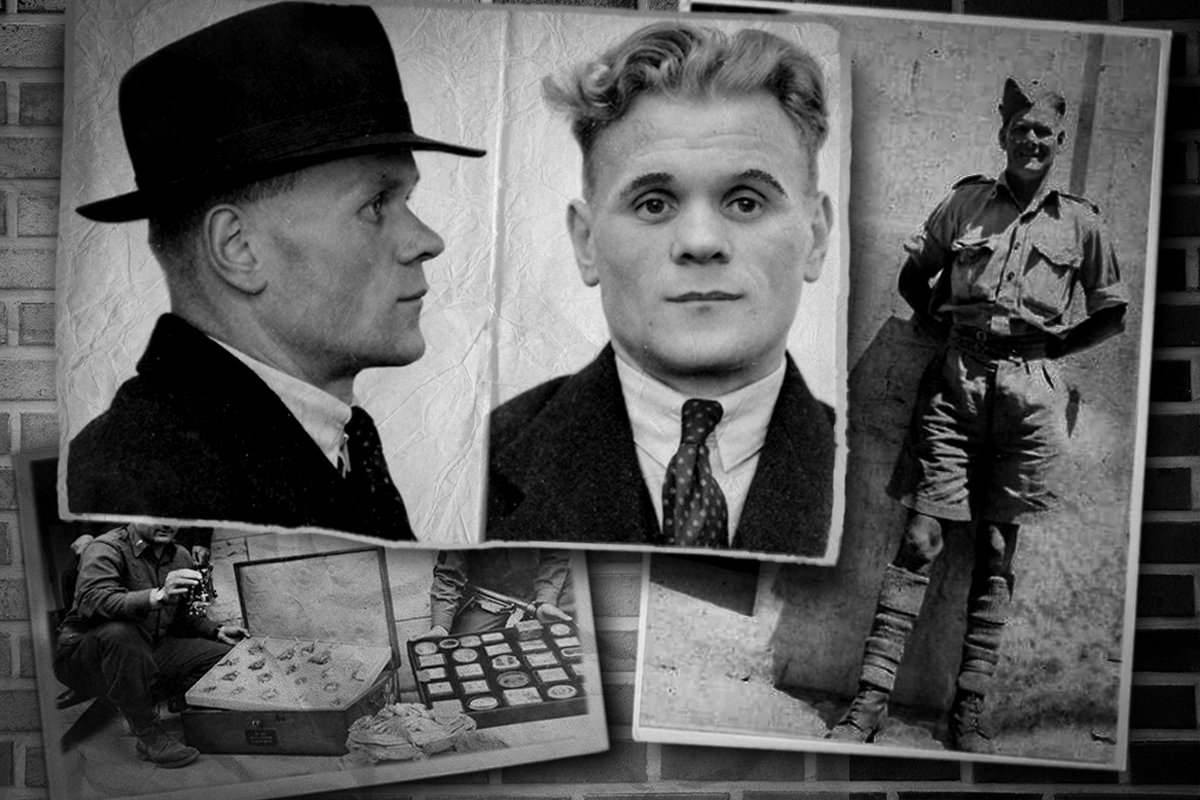 In 1951, a newspaper reported that a detective from Scotland Yard had instantly pointed the finger at "Gentle Johnny" Ramensky, one of the most well-known safecrackers in the criminal underworld. Ramensky was a repeat offender, in and out of jail, yet he had no equals. In World War II, criminal types weren't overlooked by special operations units. Crooks were even sought after because of their advanced knowledge in demolitions, skill with hand-to-hand combat, and situational awareness. Ramensky in particular was recruited for lock-picking and safecracking and joined Ian Fleming's crackshot commando unit known as 30 Assault Unit (30AU).
For the 30 AU, he conducted sabotage missions against German railroads and bridges carrying Nazi supplies. He also snuck into the North African headquarters of Erwin Rommel and stole top-secret materials. He targeted Hermann Göring's luxurious Carinhall estate in the Schorfheide and was dropped by parachute into Rome to investigate Germany's plans for withdrawing from Italy. In one afternoon, he blew open as many as 10 to 14 safes. "How did you do it?" his officers would ask, and he'd reply, "That, gentlemen, is my secret."
The Ghost Army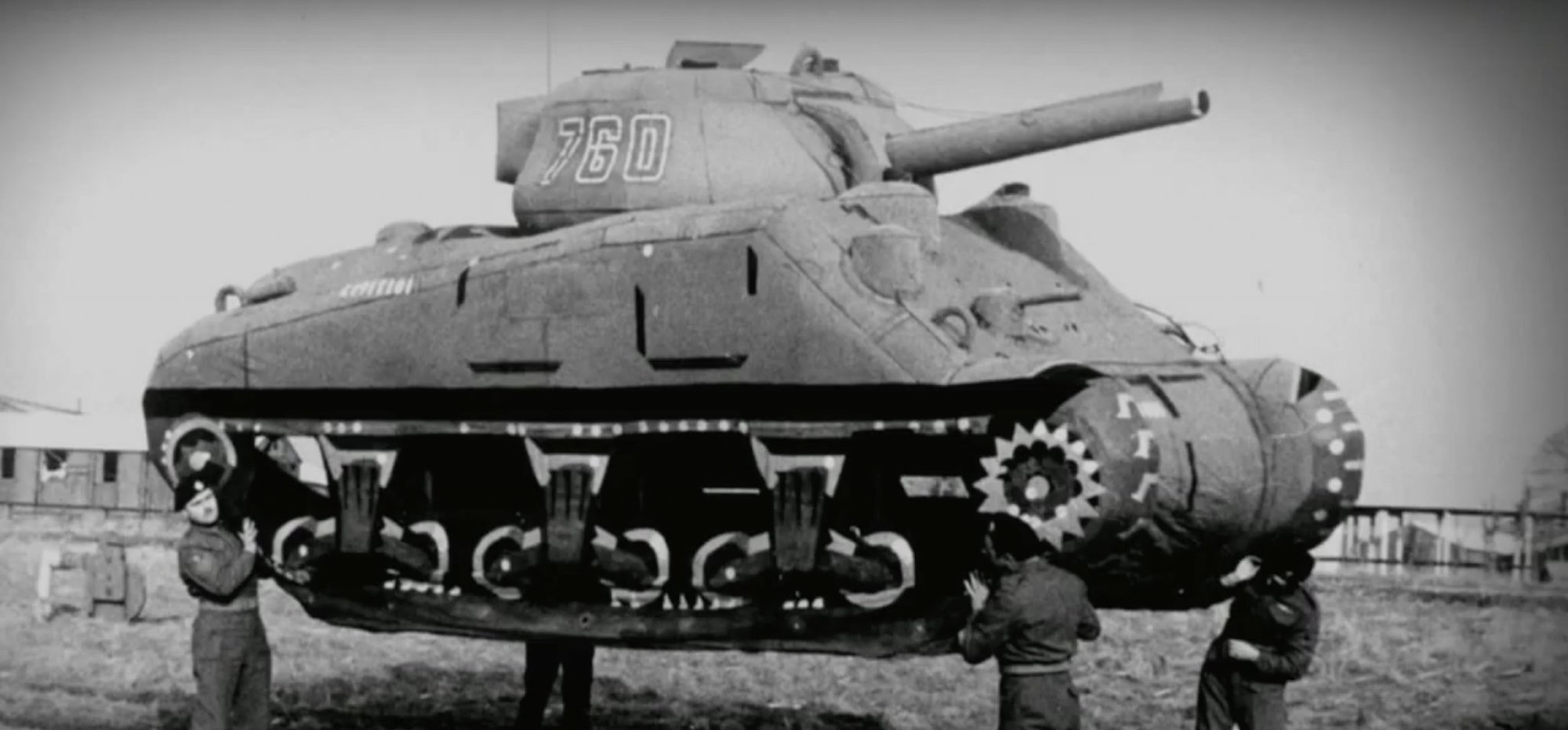 The art of deception is a strategy that must be perfected by military strategists in order to trick the enemy into the belief of authenticity. In the summer of 1944, the US Army had a specialized unit known as the "Ghost Army," or 23rd Headquarters Special Troops, armed to the teeth with inflatable tanks, phony vehicles, and phantom divisions. The Ghost Army staged more than 20 deception operations across France, Germany, Belgium, and Luxembourg.
"Its complement was more theatrical than military," writes the Ghost Army Legacy Project. "It was like a traveling road show that went up and down the front lines impersonating the real fighting outfits."
The Gas Pipe Gang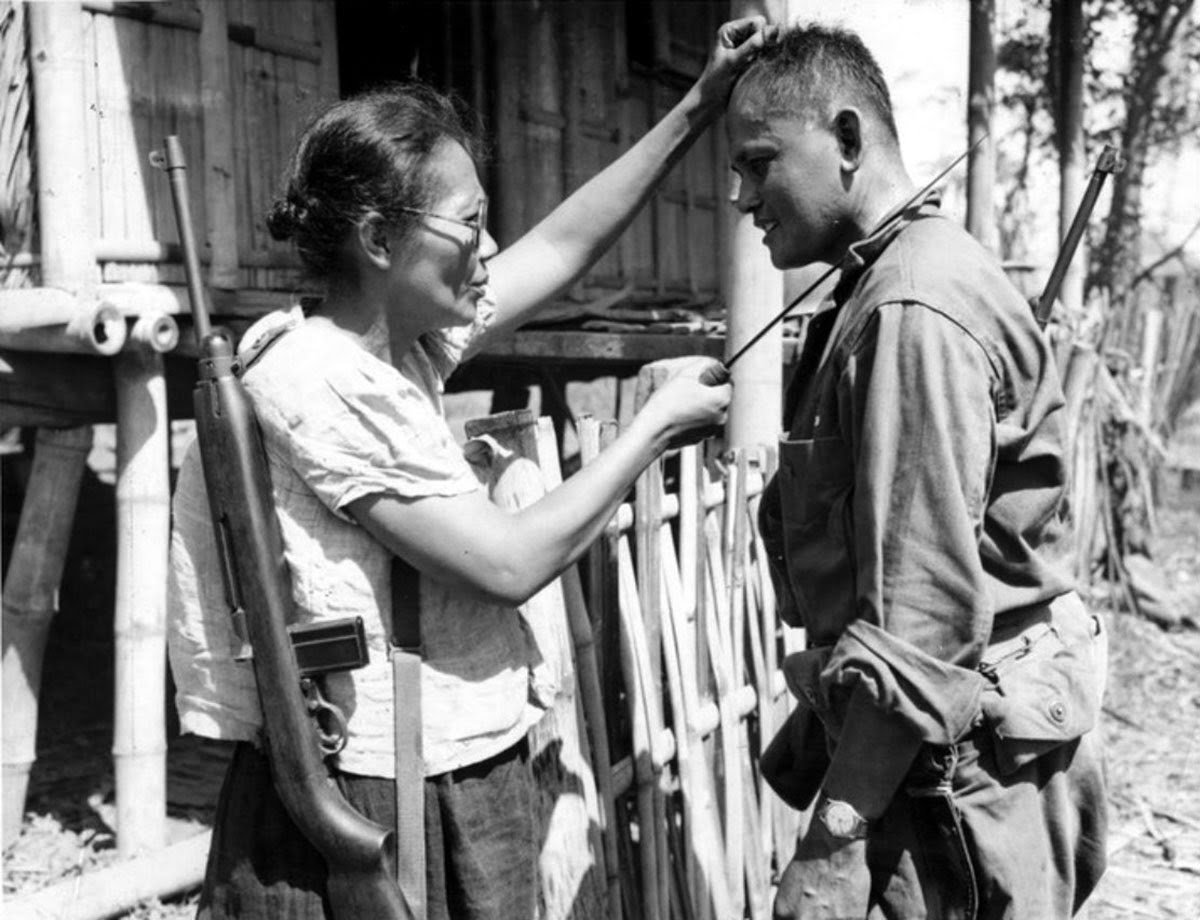 Capt. Nieves Fernandez was a schoolteacher before World War II. She had witnessed violence at the hands of the Japanese against the Filipino populace in Visayas, a group of islands in the Philippines. One day she'd had enough and recruited men in her community, known as Waray guerrillas to American forces in the area, to join her resistance force. They were sometimes called the "Gas Pipe Gang" for their use of improvised weapons such as gas pipes loaded with a combination of gunpowder and nails that acted as makeshift shotguns.
The guerrilla commander, born circa 1906, led a loyal following of 110 resistance fighters for two and a half years killing as many as 200 Japanese soldiers. She ran through the port city with a bolo knife and set up ambushes in the forest while barefoot. The Gas Pipe Gang violently defied their Japanese occupiers, since it was the only way to protect themselves.
Motley Crew of Fishermen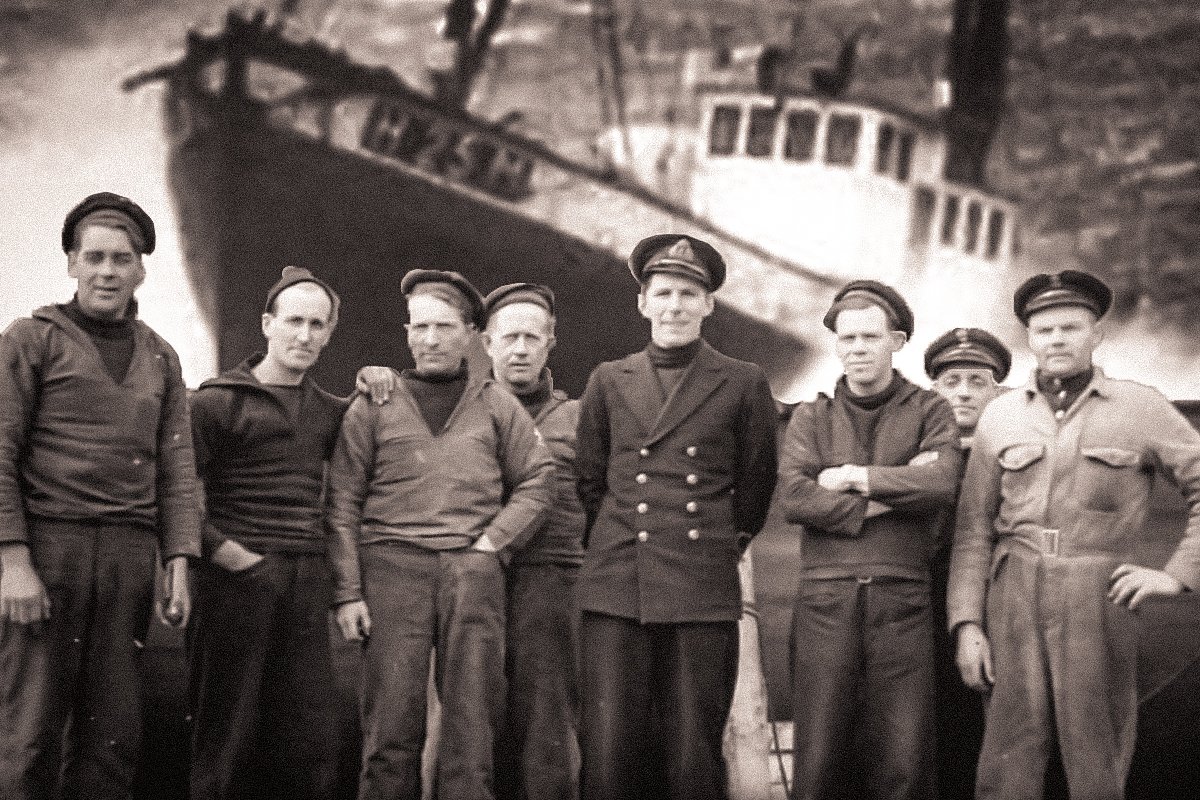 The Shetland Bus was an operation led by a motley crew of volunteer Norwegian fishermen that received support from the British Special Operations Executive (SOE). They used the disguise of hiding in plain sight to deliver British commandos and saboteurs into Norway to help Norwegian commandos in their irregular warfare campaigns against the Germans. The Shetland Bus also acted as a highway for Norwegians to escape from Nazi oppression.


Skipper Lief Larsen was the most notorious fisherman of the operation, journeying through the harsh North Sea on 52 trips, sometimes for weeks at a time. By the war's end, the Shetland Bus had transported 400 tons of weaponry and carried out hundreds of missions to the benefit of those in Norway who would have been cut off from the rest of the world without them.
Bagpiper, Swordsman, Archer
"Mad Jack" Churchill, or "Fighting Jack," was the last British officer to kill an enemy combatant in war with a longbow. This World War II misfit also dressed in a kilt and played the bagpipes during coastal raids to inspire his troops from No. 2 Commando. During Operation Archery, sometimes called the Måløy Raid, he played "March of the Cameron Men" while they were assaulting German positions on the island of Vågsøy, Norway. In Salerno and Sicily, during the Italian amphibious landings, Churchill famously captured 42 German soldiers and an 81 mm mortar team armed with only his sword.
"In my opinion, any officer who goes into action without his sword is improperly dressed," he reasoned. After a botched nighttime raid in Yugoslavia, Churchill was imprisoned in Sachsenhausen concentration camp, where he and a Royal Air Force officer tunneled to freedom. At least that's what they intended, because they were captured and transferred to a more secure prison camp. Churchill escaped again and was discovered eight days later by an American reconnaissance unit.
La Dame Qui Boite: "The Lady Who Limps"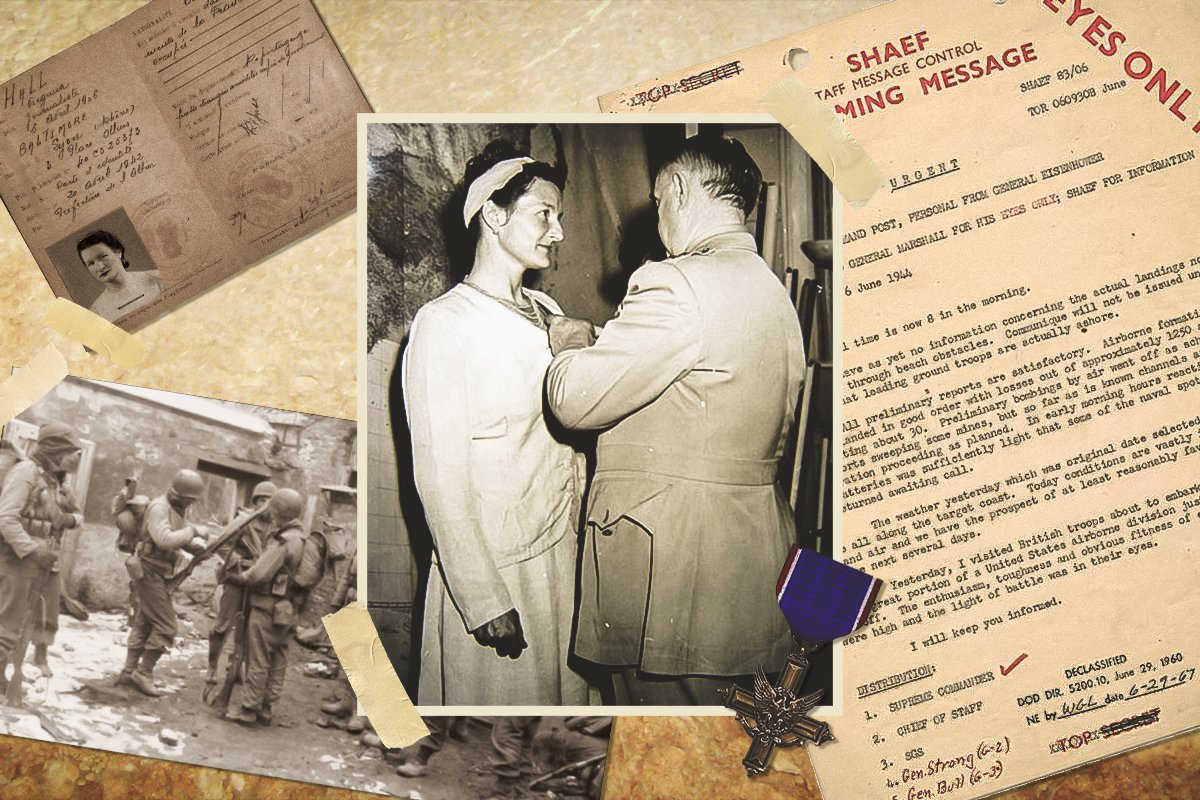 The CIA's predecessor during World War II was the Office of Strategic Services (OSS), and one of its most heralded officers to serve in the outfit was a woman known to them as Virginia Hall and to the French Resistance as La Dame Qui Boite, or "The Lady Who Limps." Hall served more than 20 years with the OSS, the British SOE, and the CIA, gaining notoriety for her actions as well as for her appearance during the war. She named her wooden prosthetic leg "Cuthbert" and famously received a response from an unsuspecting staff officer that added to her legend. From the snow-covered Pyrenees mountain range she sent a message to London: "Cuthbert is giving me trouble, but I can cope." An unknown staff officer replied, "If Cuthbert is giving you trouble, have him eliminated."
Hall was the first woman in SOE to establish resistance networks out of Vichy, France, and went on daring undercover missions for the OSS, often adopting disguises and aliases to remain hidden from the Germans who called her "the most dangerous of all Allied spies." She transmitted coded messages as a wireless operator detailing German troop movements and also coordinated airdrops for the Maquis guerrillas.
The Limping Lady had earned the respect of the most seasoned paramilitary officers. Hall was a "gung-ho lady left over from the OSS days overseas," CIA official Angus Thuermer later commented. "Young women in sweater sets and pearls listened raptly to Virginia Hall gas with muscular paramilitary officers who would stop by her desk to tell war stories." Hall was the only civilian to be awarded the Distinguished Service Cross medal during the war.
The Umbrella-Wielder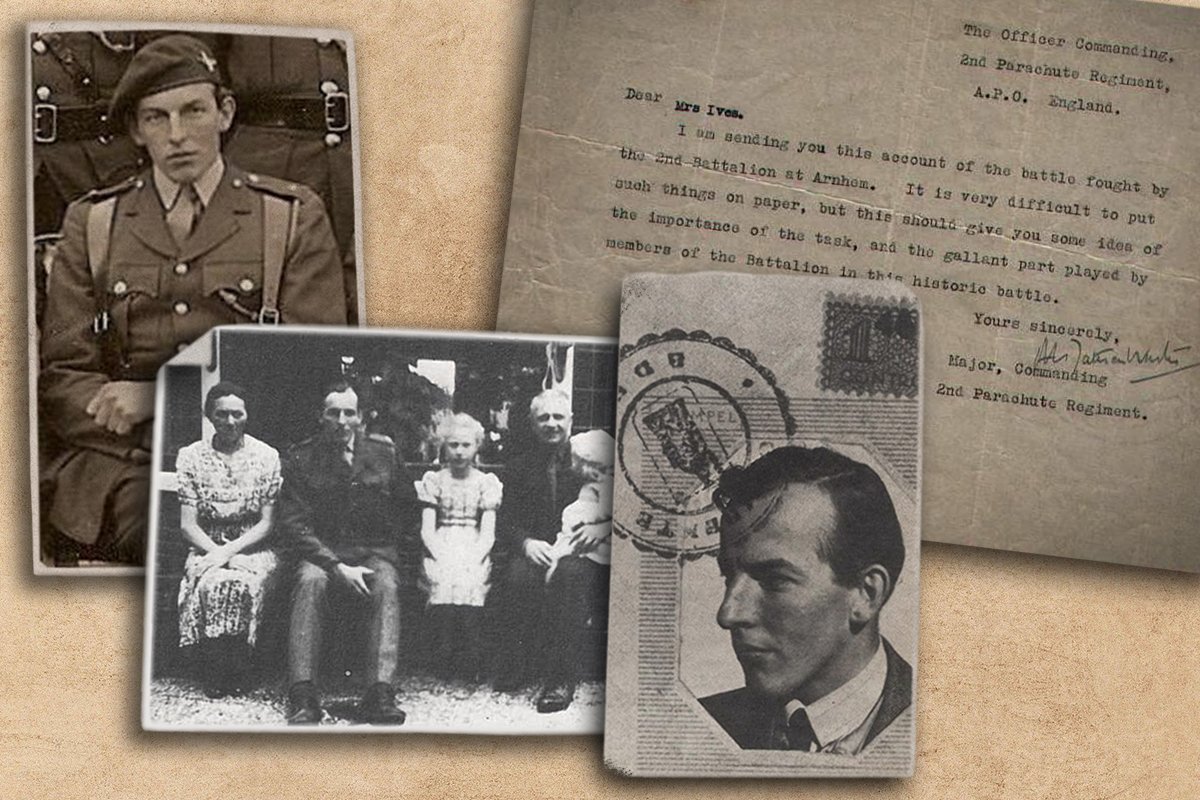 Maj. Allison Digby Tatham-Warter was a British officer who worked as a safari guide shooting tigers and hunting wild boars with a spear in India. During World War II, Tatham-Warter joined the Parachute Regiment, famously known as the "Paras," and trained his men to rely not on the radio but on a musical instrument, the bugle horn, for communications. The unorthodox officer had difficulty remembering passwords, and thus he carried an umbrella to mark himself as friendly.
"It would be quite obvious to anyone that the bloody fool carrying the umbrella could only be an Englishman," he later said.
His battlefield heroics could be remade into a satirical comedy film, yet they were completely real. Near the German-held Arnhem Bridge, the battalion's chaplain became pinned down by enemy fire. Tatham-Warter ran to his aid and quipped, "Don't worry, I've got an umbrella!" His craziest endeavor involved him charging a row of panzers and armored cars and thrusting the point of his brolly into the eye of an operator of an armored car to incapacitate him. When the Germans surrounded his battalion, he was captured, yet Tatham-Warter escaped, stole a bicycle in broad daylight, and rode through the streets until he linked up with Dutch resistance forces to reach safety.