After retired Navy SEAL Adam Newbold bragged Jan. 6 in a since-deleted Facebook video about rioters breaching the Capitol, the FBI reached out to him with questions.
"There was destruction breaching the Capitol, our building, our house," Newbold said in the video, a copy of which was obtained by ABC News. "To get in, you had to destroy doors and windows, to get in. What did get destroyed, they're obviously trying to overcome now again. Maybe they just didn't get the message, unfortunately. I'm hoping the message was strong enough. Unfortunately, maybe it wasn't. I hate to see this escalate more."
Newbold, who traveled from his home in Ohio to attend the rally in support of President Donald Trump that preceded the Capitol assault, told Task & Purpose he did not participate in the assault on the Capitol.
"I absolutely did not go through the Capitol building," he said.
Newbold said he felt a sense of energy, hope, and patriotism while listening to Trump tell thousands of his supporters that his fight to overturn the election results was not over. After hearing news later that rioters had breached the Capitol building, Newbold was initially enraged, but over time his perspective evolved.
"As information kept coming in, my mind kept returning to people telling me [something] that I had disagreed with before: that riots are the voice of the unheard," he told Task & Purpose. "I've always said that's absolutely ridiculous. But I started thinking, as my mind is going through what's happening: Maybe this is necessary. Maybe this is a good thing."
In a Jan. 5 video posted on his Facebook page, Newbold urged supporters of Trump to treat police officers and National Guardsmen with respect at the Jan. 6 rally in the nation's capital.
"The police are not our enemies," he said. "They are doing their job. We want to thank them for their jobs. We want to bring them into the fold as part of us and count them among us, as folks down there in support of the country and the Constitution. We want to be respectful instead of facing off against each other. […] Same thing with National Guard."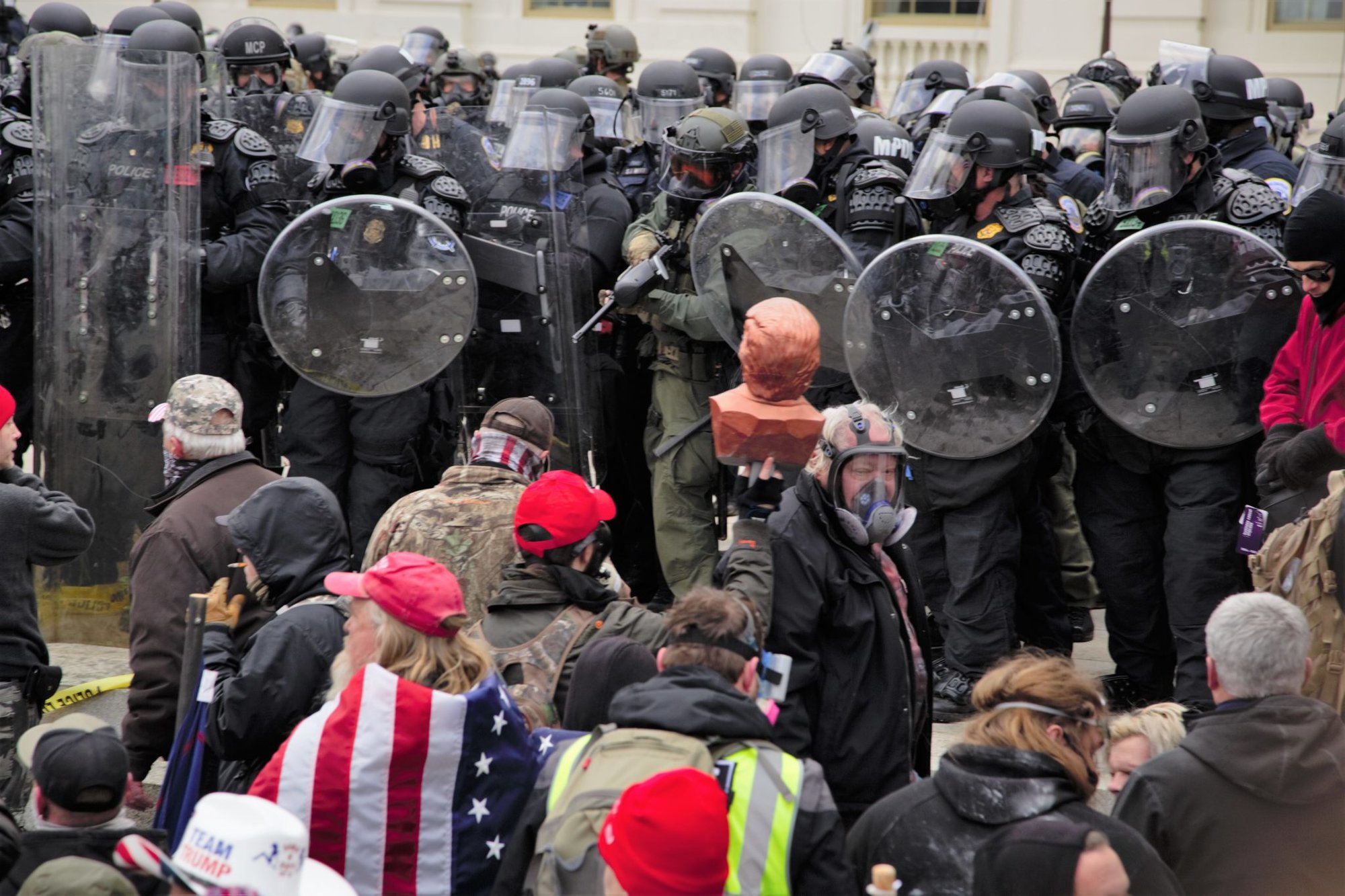 Newbold told Task & Purpose he tried to de-escalate tensions at the rally and that he placed himself between the pro-Trump mob and police at one point and disarmed a rioter who wanted to use a wooden pallet to assault police officers.
Newbold also said in his Jan. 5 Facebook video that Black Lives Matter protesters include "good people with real reasons to chant the Black Lives mantra," but the movement has been "hijacked" by antifa.
"Black people in this country have been oppressed," he said. "They have not been treated fairly. […] Those people are not all bad people. All Democrats are not all bad people. All Hispanics are not all bad people. All white people are not all bad people. We are Americans, but we have all been brainwashed to some extent."
Newbold added in the video recorded the day before the rally, "We are not going down looking for a fight. We are just very prepared, very capable, and very skilled patriots ready for a fight. And we will react without hesitation when called upon to do so. The hope is that folks that are driving the train of corruption will see that our nation is not nearly as soft as they thought […] they had made it, and they will back the fuck down and allow our country to be the United States of America and follow the Constitution."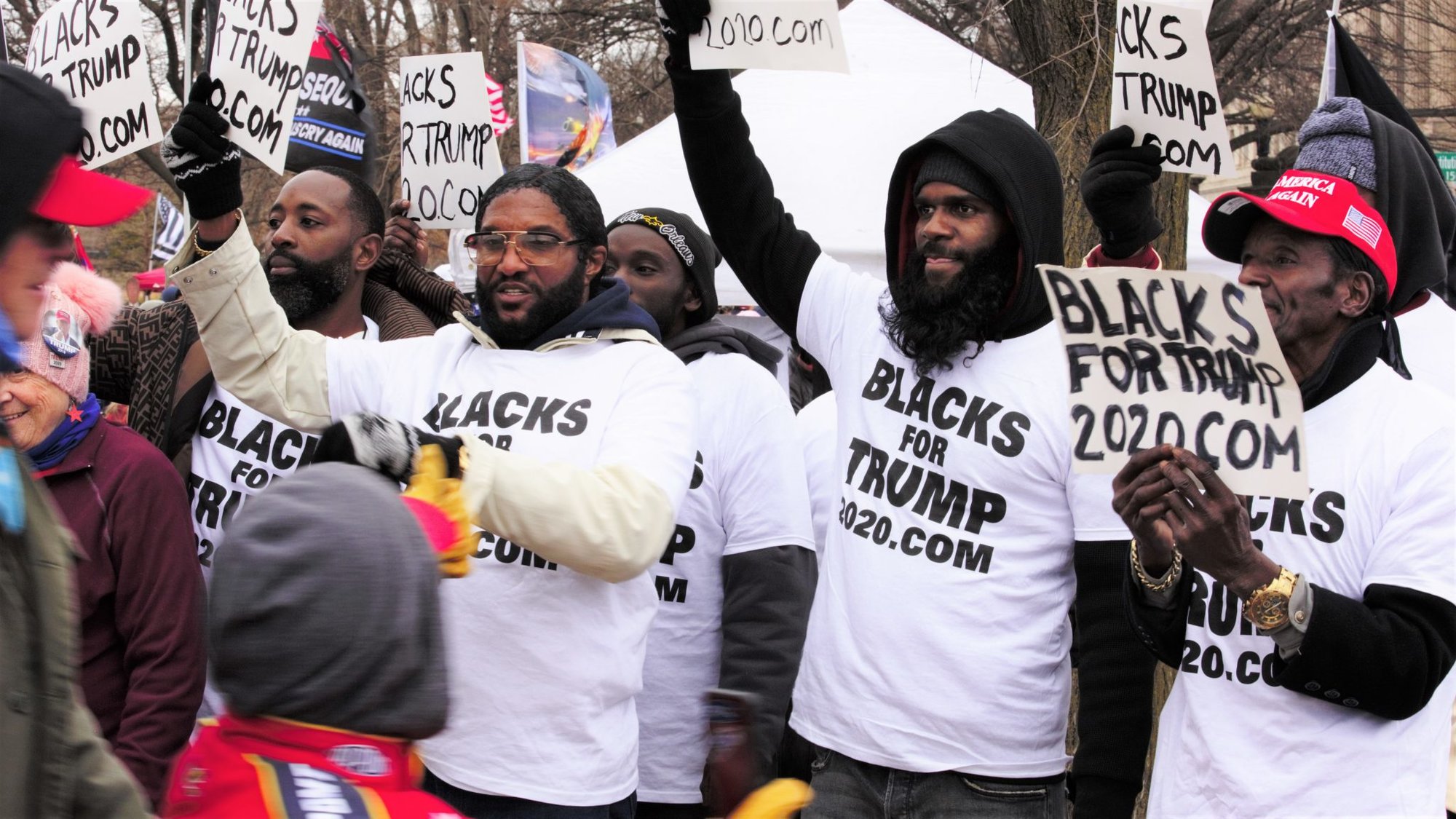 Newbold told ABC News that on the night of the assault on the Capitol, he had recorded the deleted video in the front seat of a vehicle. He told Task & Purpose that when he recorded that video, he thought a major confrontation between the Trump mob and police had been avoided and no one on either side had been seriously hurt. He claims he had no idea at the time how deadly and destructive the riots were, and he recorded the video because he felt "it was a moment in history and people should be proud."
"From what I had experienced — and the potential danger and volatility and how bad it could have been — and how bad what I witnessed it wasn't; I felt a sense of unescapable pride that Americans had finally stood up and made their voices heard and done so in a manner where there was no significant injury or significant destruction," he said.
Newbold said it was a "punch in the gut" when he later learned that Ashli Babbitt, an Air Force veteran, had been shot and killed during the Capitol assault, and he was further distressed to learn that Congress had gone back into session following the riot to finish certifying President-elect Joe Biden's victory. He said he believed Congress would investigate further Trump's allegations of voter fraud.
"That was extremely deflating because my thought process was immediately: Well, what the hell was all that for?" he said.
"It did nothing," Newbold added. "It accomplished nothing."
At least four other people died as a result of the riot, including Brian Sicknick, a Capitol police officer and Air National Guard veteran.
Newbold told ABC News the FBI interviewed him about his activities Jan. 6, and the bureau has asked for a second interview.
"I am cooperating with the FBI," he said in a 45-minute interview in which he expressed remorse for his actions and said the attack on Capitol "was all taken too far."
"I would like to express to you just a cry for clemency, as you understand that my life now has been absolutely turned upside-down," he added. "I am not a terrorist. I am not a traitor."
In the wake of the controversy, Newbold resigned as a contractor with the Navy Warrior Challenge program, which helps potential SEAL trainees prepare for the rigors of Basic Underwater Demolition/SEAL training.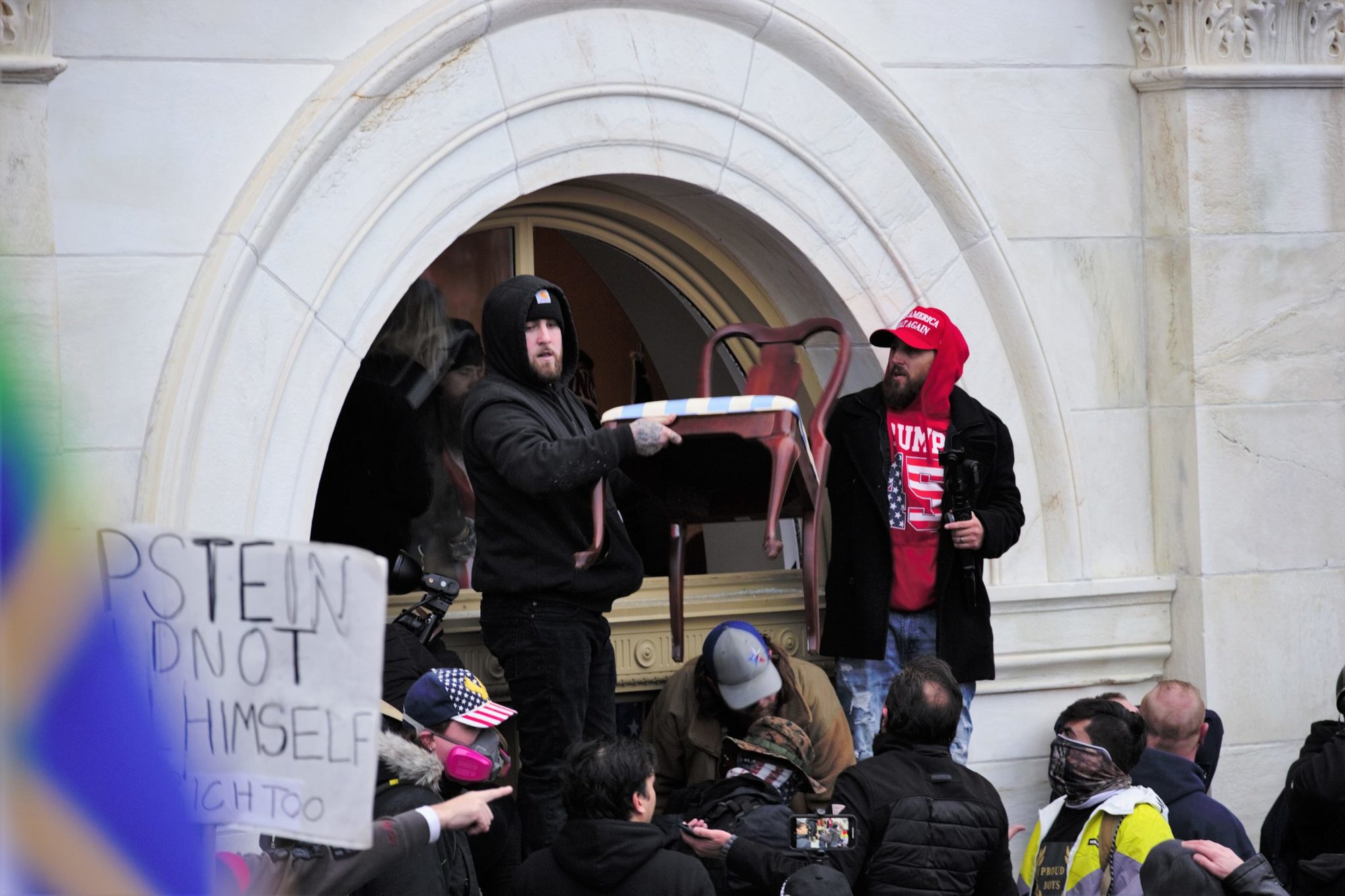 "I immediately resigned that position as soon as this video started getting passed around," Newbold told Task & Purpose. "There is a certain understanding that anything that can be construed negatively on the Navy or anywhere that I work would not be in their interest and not fair to any potential candidates; and, truthfully, dealing with the potential legal ramifications, as I'm being called a traitor and people are accusing me of sedition and insurrection: I cannot fulfill my obligations with that job, nor other obligations that I had."
Newbold enlisted in the Navy in January 1994 and retired in April 2017 as a reserve special warfare operator senior chief petty officer, according to the Navy. His awards include two Navy/Marine Corps Commendation Medals with Combat "V"; the Iraq, Afghanistan, and Kosovo campaign medals; and the Armed Forces Reserve Medal with "M" Device.
"It would be inappropriate to discuss the actions of an individual whose reserve service ended almost four years ago," said Capt. Ryan Perry, a spokesman for Naval Special Warfare Command. "However, Rear Adm. Howard made it clear earlier this week in his message to the current Naval Special Warfare Force that the attack on Capitol Hill serves "as an imperative for each of us to reflect on, and reaffirm, our oath to support and defend the Constitution. We serve this great nation and our fellow Americans — all of them — equally, and without political bias."
Several military members and veterans are being investigated or have been charged for their participation in the rally and/or the subsequent assault on the Capitol.