Coffee bags are often stamped with an endless barrage of terminology: organic, shade-grown, fair-trade certified, small-farm friendly. The labels can be confusing, but they reflect consumers' desire for ethically sourced and environmentally responsible coffee.
Shade-grown organic coffee has become all the rage because of its high-quality, delicate flavors and its positive health and environmental impacts. While most countries with thriving coffee industries have been working to make their coffee more environmentally friendly, Nicaragua is way ahead of the curve. A stunning 95% of its coffee is considered shade-grown, and most of it is naturally organic. The Central American country is currently the world's 12th-largest coffee exporter, a position secured by social and environmental factors.
Catholic missionaries brought coffee to Nicaragua in the 1790s, but it took about half a century for production to really ramp up. Because of their strategic position along the Central American isthmus and its transoceanic trade routes, Nicaraguan nationalists worried about British interference. The British Empire controlled most of the Caribbean Lowlands at the time, known as the "Mosquito Coast." To stave off British influence, Nicaragua signed an exclusive transit deal with the United States, resulting in a surge of foreign investment and aid.
By 1870, the precious beans had become the number one export crop in Nicaragua. Now, more than 330,000 Nicaraguans are employed by the coffee industry, accounting for a full half of the country's agricultural workforce.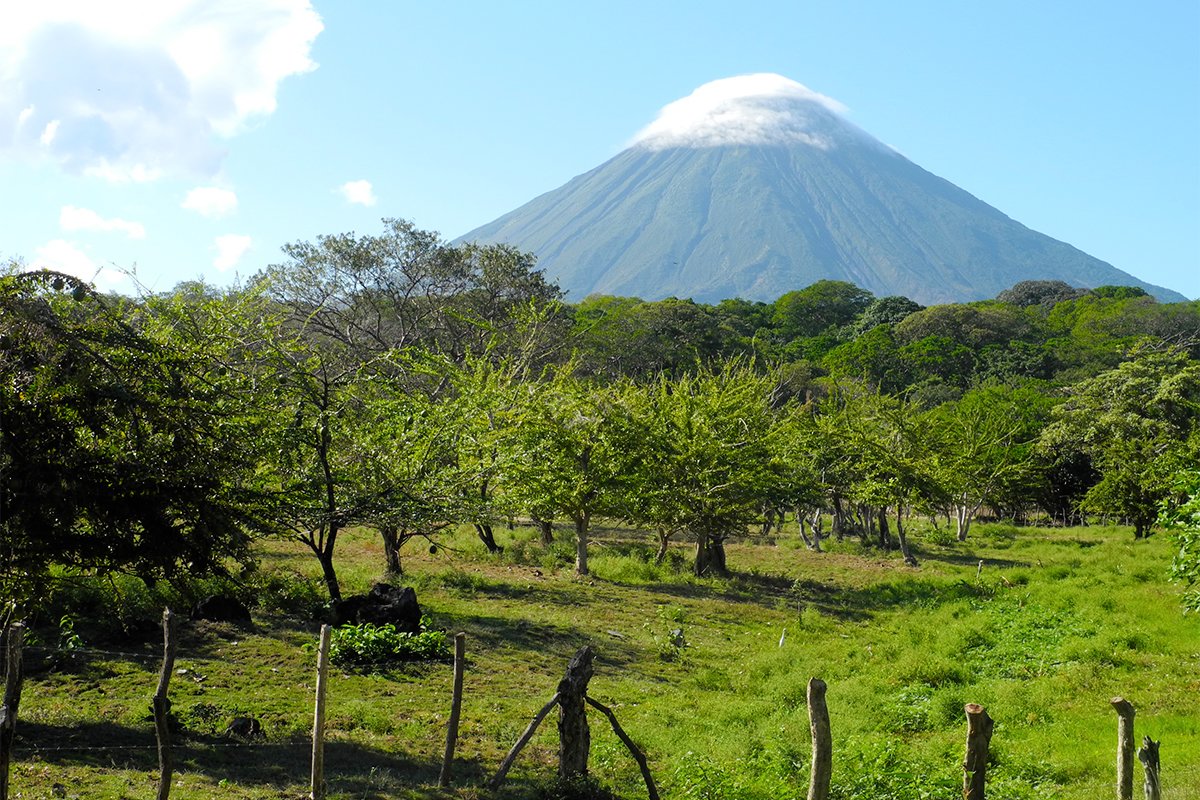 The secret to Nicaragua's success lies in its vast volcanic mountain ranges and the lush rainforests surrounding them. The nutrient-rich volcanic soil helps boost growth and flavor concentration without the need for expensive and potentially toxic synthetic fertilizers, while the shade-grown environment and steady water supply reduce the impact of pests and the need for pesticides. The shady conditions slow the rate of coffee growth, further concentrating the flavors and diversifying the flavor profiles, and bringing out the subtler notes. Most of the country's coffee production occurs in five northeast regions: Esteli, Jinotega, Madriz, Matagalpa, and Nueva Segovia. And it's generally grown around 1,500 meters above sea level, protecting the plants from weather fluctuations that might impact quality and resulting in slow-grown beans with deep, concentrated flavors.
Nicaragua's tumultuous political history has also shaped its coffee production. Christopher Columbus arrived in 1502, a harbinger for the Spanish and British colonization that soon followed. In 1821, Nicaragua briefly joined the Mexican Empire, followed by the United Provinces of Central America, and in 1838 abandoned the union, becoming the first modern Central American nation to declare independence.
The 20th century brought more chaos. The United States sent 2,500 Marines to the country in 1912, initiating more than two decades of US occupation designed to prevent any other global power from building a canal across Nicaragua.
During that time, the revolutionary Augusto Cesar Sandino formed the first coffee cooperative. Though Sandino was killed by troops loyal to the country's future dictator, military strongman Anastasio Somoza García, the Somoza dynasty would also periodically encourage the creation of coffee cooperatives during its 42-year reign in an attempt to stave off communist political influences. As a result, small-scale family farms have been able to compete with larger rivals and now produce the vast majority of the nation's coffee, up to 95% by some estimates.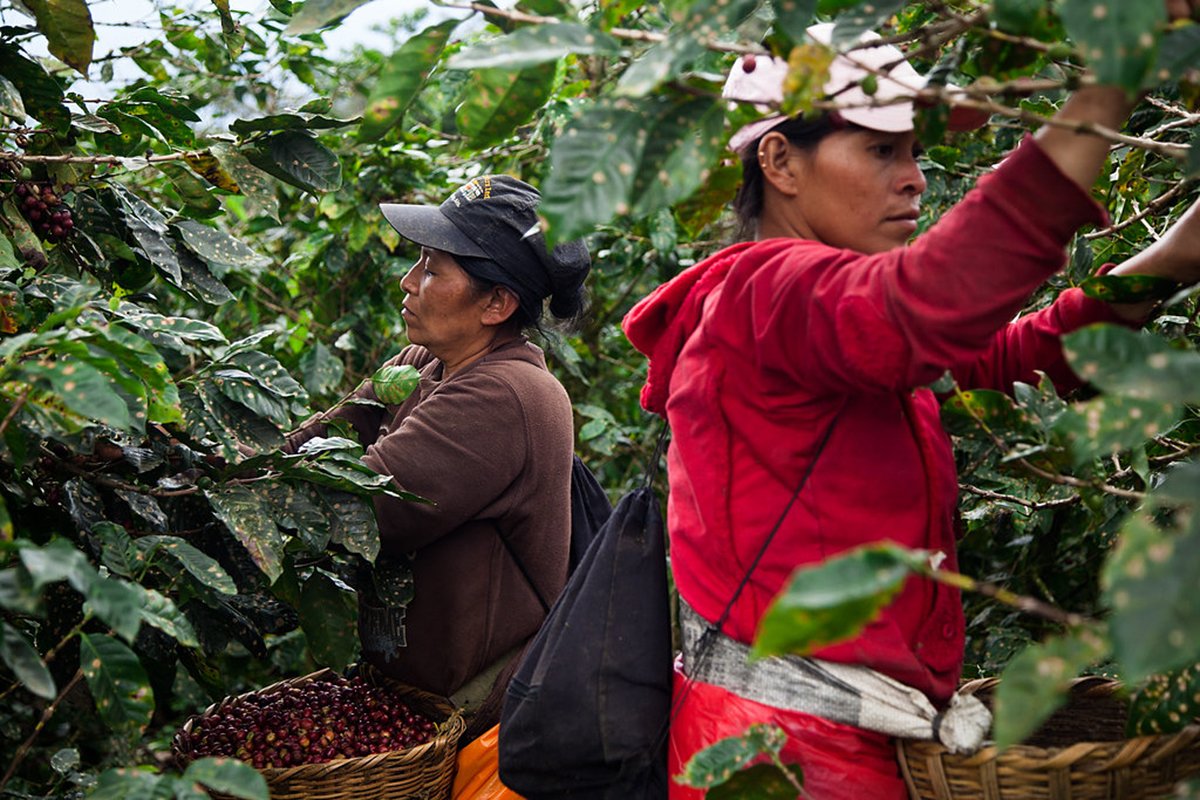 Most of these farms are not monoculture systems. Farmers devote space on their land to grow beans and corn and intermix coffee plants with bananas, oranges, mangos, and trees for firewood and lumber. Because of this mixed farming culture, family farms were able to survive even during the coffee crisis of the early 2000s, which saw three of Nicaragua's largest banks fail. About 40% of the coffee collectives also collapsed during that time, but actual membership in collectives rose 10%, resulting in a smaller number of more powerful collectives that could better serve their members and help them start to compete on the world stage.
The ultimate test for Nicaragua's family coffee farmers came in 2004 at the nation's Cup of Excellence competition. It had been long held that family and cooperative farms weren't capable of making a quality product, but in blind testings, small-scale farmer cooperatives took nine of the top 11 prizes, silencing critics once and for all.
Whether consumers enjoy the hazelnutty notes of beans from the Jinotega region or the fruity and floral flavors from Matagalpa or are willing to hunt down the elusive Nueva Segovia roasts with their almondlike sweetness and floral characteristics, there is no doubt that Nicaragua's family-scale, shade-grown coffee farms are making the world that much sweeter for everyone.
Read Next: