Many of us know that Yemen served as a key country in introducing coffee to the world. Without its greatly accessible ports to help the beverage spread to Europeans, coffee likely would not have been widely discovered and popularized until much later in history. Even today, as Yemen faces a humanitarian crisis, it produces one of the most expensive coffee beans in the world. But the coffee drink that sustains us is hardly the only thing for which Yemen uses the crop.
Yemen's history with coffee cherries starts more than 1,500 years ago, when the fruit was thought to be brought over from the western regions of Ethiopia. The vast mountains sprawling in Yemen's Sarawat range provided a dry climate and excellent altitudes for coffee cherries to grow. By the 15th century, records show that Sufi monks had taken to drying the beans on their rooftops, roasting the crop in an iron pan, and boiling the result to make a simpler version of the coffee we know and love today.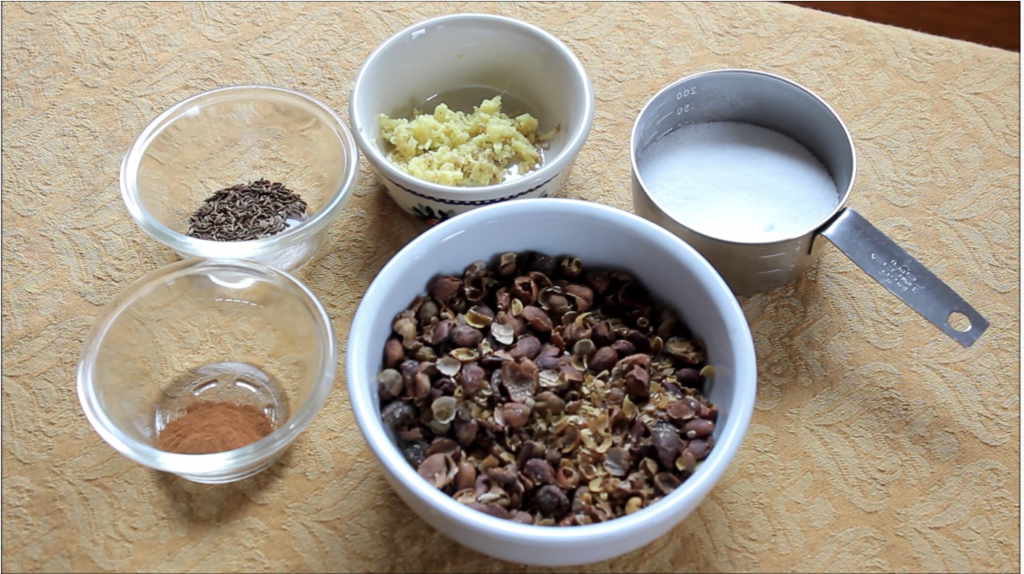 But that's far from all they were doing with the fruit. Much like other crops, coffee cherries were versatile. In his book Uncommon Grounds: The History of Coffee and How It Transformed Our World, Mark Pendergrast notes how the fleshy pulp could be fermented and made into wine, or the dried husks could be made into tea known as qishr, or kisher. The word comes from the Arabic for "husk" or "skin." Many of us know about coffee beans, but we think very little about the surrounding flesh or the papery husk that protects the seed. Qishr, a delicious tea brewed from coffee husks and ginger, was an easy way to utilize coffee husks, or cascara.
Much like the coffee we drink today, coffee from Yemen was processed by extracting, drying, and roasting coffee seeds. This isn't even counting the curing, grinding, and boiling stages crucial to making coffee beans into a viable beverage. As such, coffee was a bit more expensive and cumbersome to make. Alternatively, qishr was simple. Dried husks were added to water, often with dried spices and sugar, and the entire mixture would be brought to a rolling boil in an ibrik. The drink could be made in minutes — with a fraction of the effort necessary to make a cup of coffee.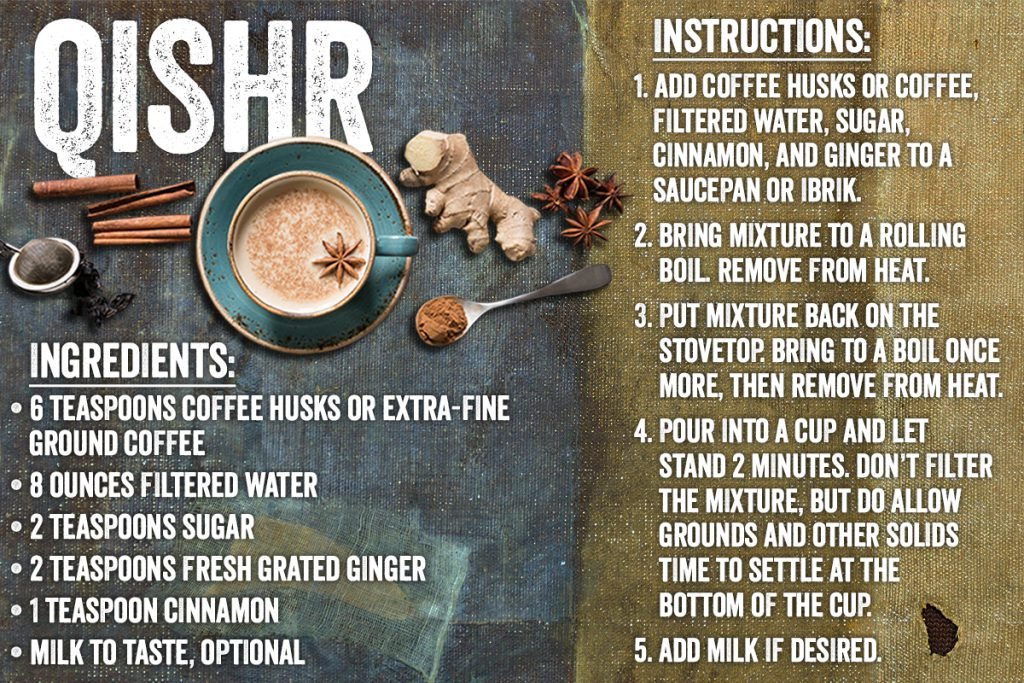 With entertaining being vital to Yemeni culture, middle-class families in the 1700s saw at least a dozen guests per week, making qishr the more efficient and economically feasible option between the two. The beverage was commonly served to guests, and as many explorers in the 1800s were quick to note, guests were given at least two or three cups as a means of displaying the host's utmost hospitality.
Beyond that, qishr was served at least twice a day for most families — once for breakfast to open the appetite and again after dinner as means of aiding digestion. Because it was thought to have medicinal properties, it was served to new mothers along with qat leaves, which contain a low-dosage amphetamine, in order to help their bodies recover.
Today, qishr is commonly known as a "white coffee," or a coffee substitute, because of its distinct lack of caffeine and any actual coffee beans. With the cascara boom well underway, it's a great way to use any coffee husks you may have picked up from your local health food store. Qishr is light, zesty, and spicy, making it an ideal drink to wake up to. Because of its supremely low caffeine content, adding milk and honey can make it a great nightcap. There are a few ways to make qishr, and some modern recipes even suggest using actual coffee in place of husks.