When I received the call from the Coffee or Die Magazine team to pack my bags and fly to Guatemala, to say I was excited is an understatement. The new assignment would be the first time I'd travel internationally since the pandemic hit.
Finding out that I might get the chance to cup one of Black Rifle Coffee Company's yet-to-be-released specialty coffees made the inconvenience of adhering to Guatemala's strict COVID-19 protocols completely worth it. ("What do you mean, the bars and restaurants shut down at 8 every night?")
But once I arrived in country and met my handler, Fredy Bolanos, I knew I was in good hands. If that name sounds familiar, he is the same coffee trader who took the CAF Life team on an infamous five-hour death race through Guatemala last year.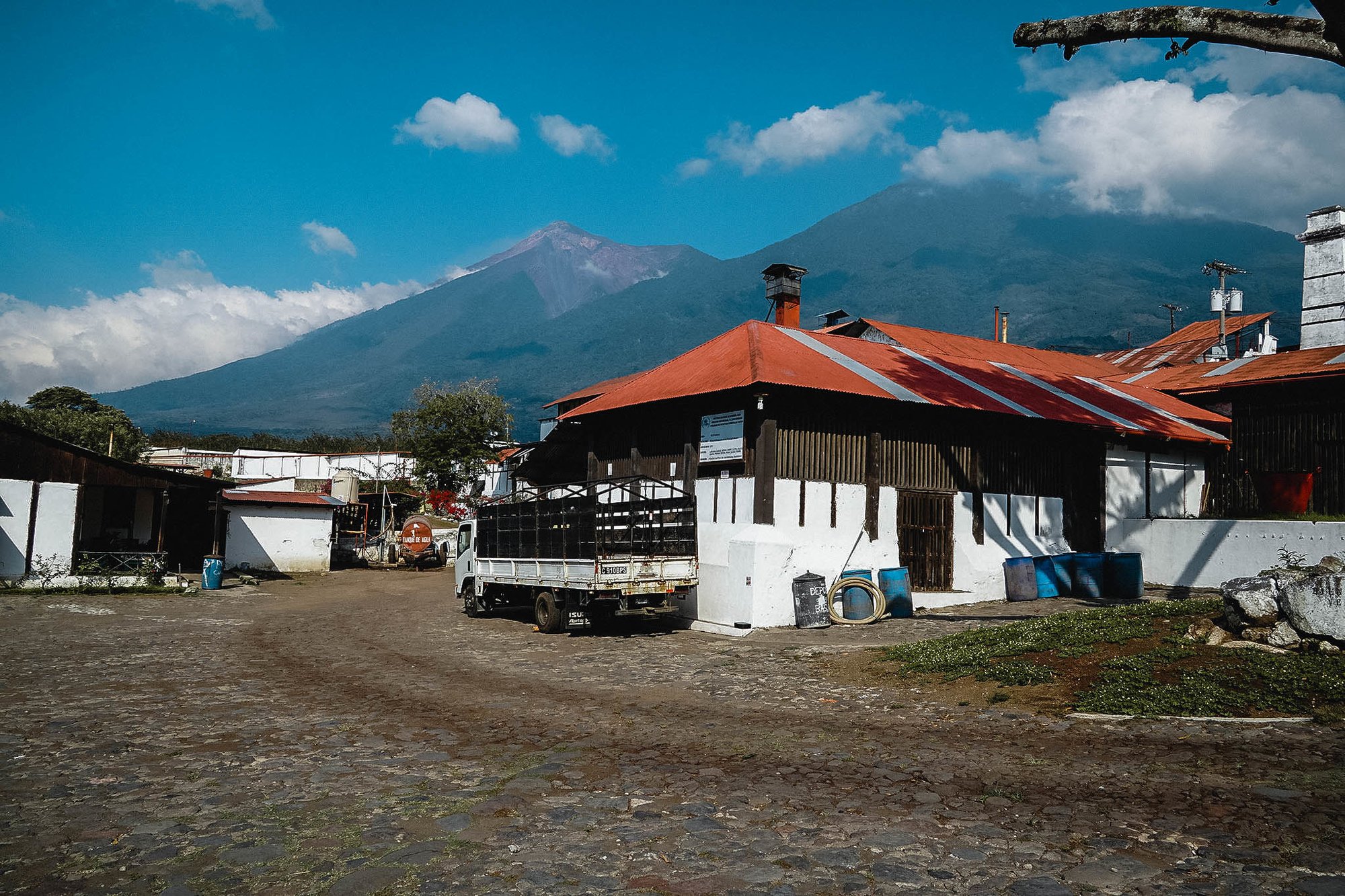 Right away, I hit Fredy up for all the details on Guatemala's specialty coffee offerings and, more importantly, the ones that have debuted through Black Rifle Coffee Company. So, when he mentioned that the same BRCC Holiday Roast that reignited my passion for coffee was a Bourbon variety produced in Guatemala by the Association of Special Coffee in Huehuetenango, I was blown away.
What does this have to do with the Ram-Bow Roast? The next day, Fredy and I headed out to the farm in Antigua, where the coffee beans were harvested for this Exclusive Coffee Subscription roast. Nestled between two volcanos nicknamed Fuego and Agua, Cuxinales Farm has volcanic soil that is rich in minerals, with a climate ideal for growing amazing coffee.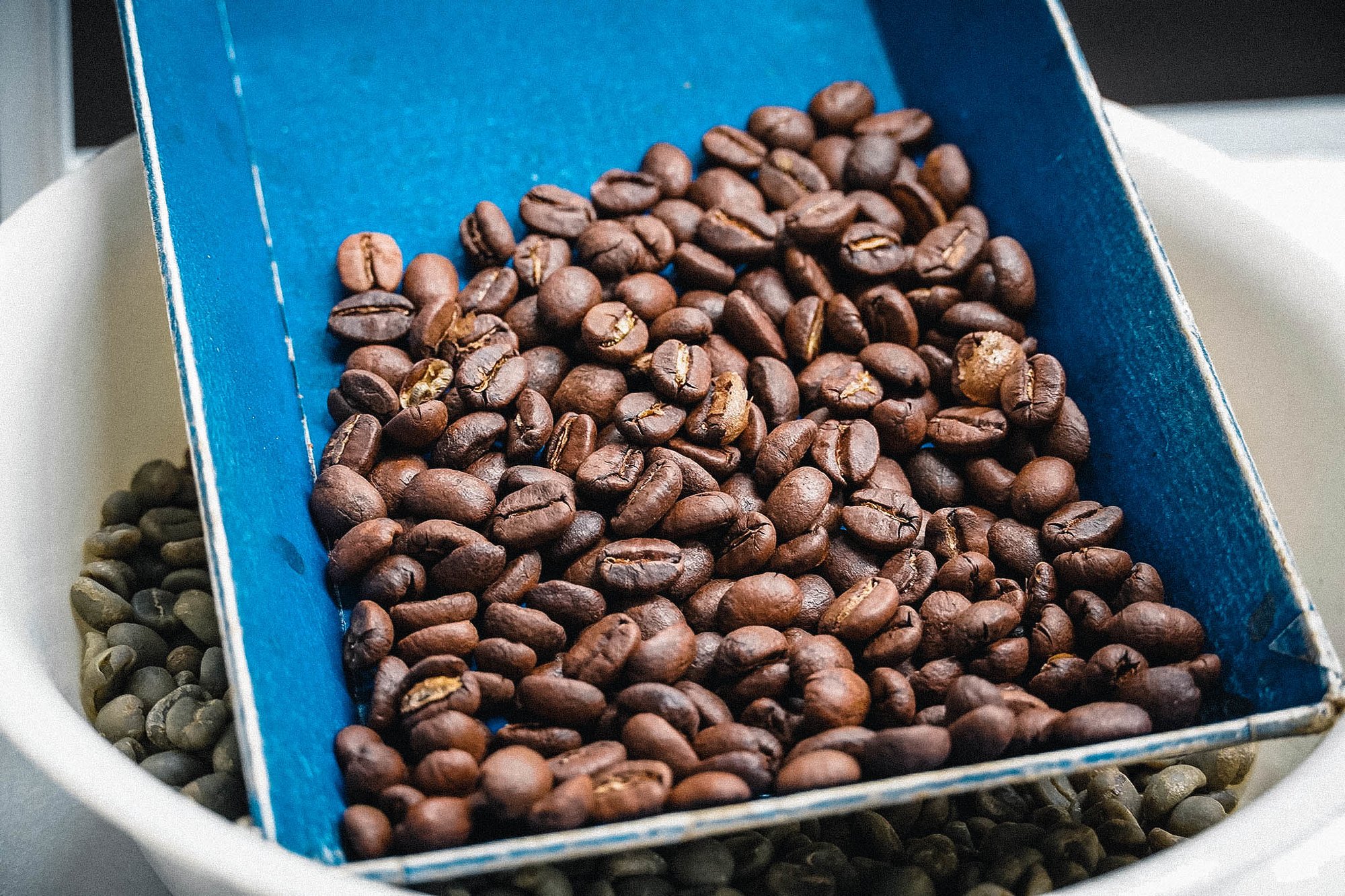 After a tour of the farm, it was time to start the cupping session. At this point, Fredy and I had no idea what the roast would be named. The only BRCC representative who had cupped the elusive Ram-Bow was certified Q-grader Edwin Parnell, who had received samples for his approval in Utah earlier in the year.
The cupping took place inside a well-lit sample area inside the farm. Because of COVID protocols, the cupping session had to be spread out around the table to ensure we kept our safe distance.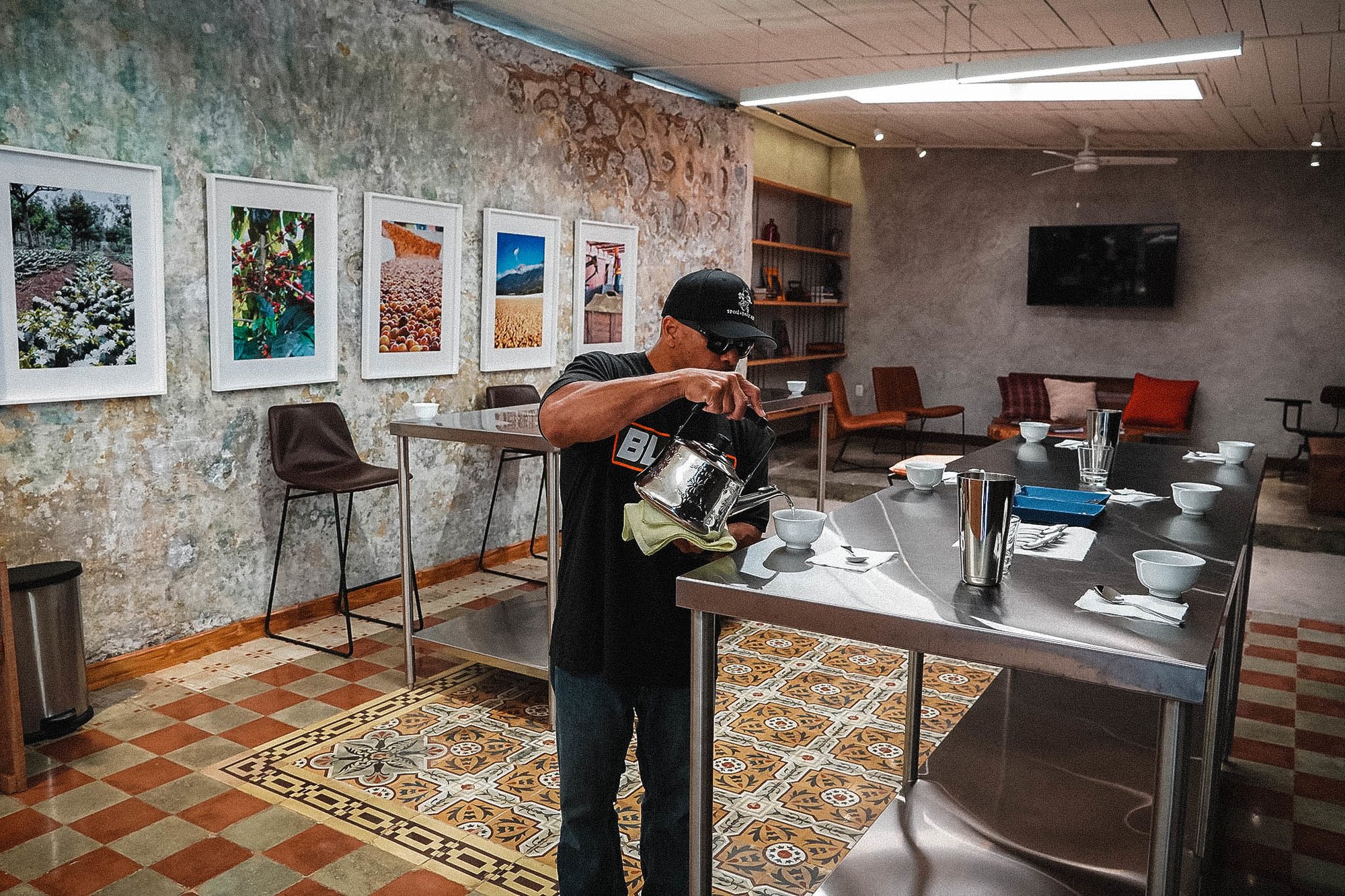 While this may not always be the ideal way to cup coffee, getting the chance to sample Ram-Bow Roast directly from the farm where the beans were harvested is bucket-list worthy for any coffee aficionado.
Immediately after taking the first slurp with my spoon, I knew this was not your average store-bought bean. The natural process of drying the coffee cherries enhances the Pacamara flavors of chocolate, butterscotch, and honey.
Having the opportunity to cup one of the final samples of Black Rifle Coffee Company's Ram-Bow Roast ECS coffee before it reached Coffee Club members was something I look forward to experiencing again.
When I made it back stateside and found out that the June 2021 ECS offering was going to be called Ram-Bow Roast, it put a smile on my face. I was lucky enough to get my hands on one of the first bags before it completely sold out.
I have now spent an entire week with the final version of Ram-Bow, testing it with different preparations. My preferred brewing method for this month's ECS from Black Rifle Coffee Company is the Chemex, using a ratio of 35 grams of freshly ground coffee to 560 ml of water.
Read Next: