When we think of coffee grounds, our mind naturally gravitates to the fresh grounds waiting to be turned into that perfect cup of morning joe. We don't often connect the term with our used grounds, the soppy ones we throw out after we're done extracting all that caffeinated goodness. But that could be a crucial mistake.
Just as coffee provides a great benefit to our bodies, the grounds are nutrient-dense enough to be used in a number of ways long after we've brewed our cup. With the coffee industry creating 23 million tons of waste each year, reusing coffee grounds seems like a small but effective way to do our part in solving a global issue.
Fertilizing and composting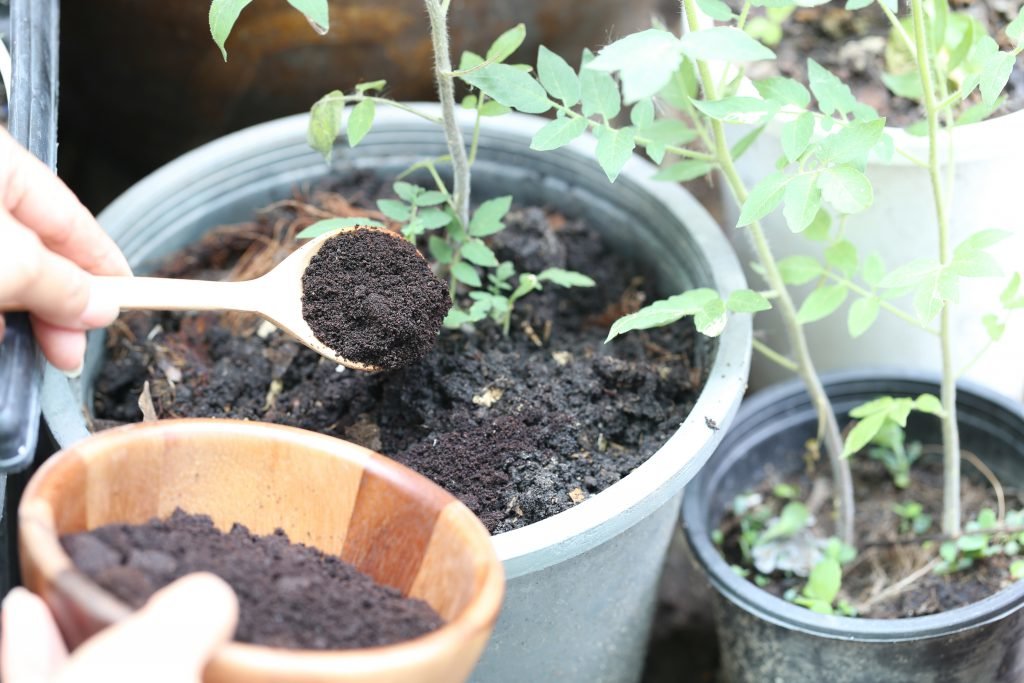 Coffee beans are the pits of dried coffee cherries, which are harvested, milled, and roasted to make it a viable base for a cup of coffee. Since beans were once seeds, these grounds innately contain a vast array of nutrients needed to nourish plants, including nitrogen-rich proteins, complex carbohydrates, phosphorus, potassium, magnesium, and copper. But surely most of these benefits are drained when making our morning cup, right? Well, that's not exactly true.
Coffee grounds retain a great deal of nutrients, even after heavy processing and often have greater antioxidant properties after they are roasted. Besides proteins and carbs remaining in the grounds, we typically use water to brew coffee. In turn, we leave densely nutritious water repellent lipids like triglycerides and fatty acid chains in the grounds. Combining all of these factors, coffee grounds provide almost all the groups of nutrients necessary for aiding in the growth of acid-loving plants. Next time you need an easy fertilizer, feel free to mix your used grounds into the soil or add them to your compost pile.
Worms love coffee, too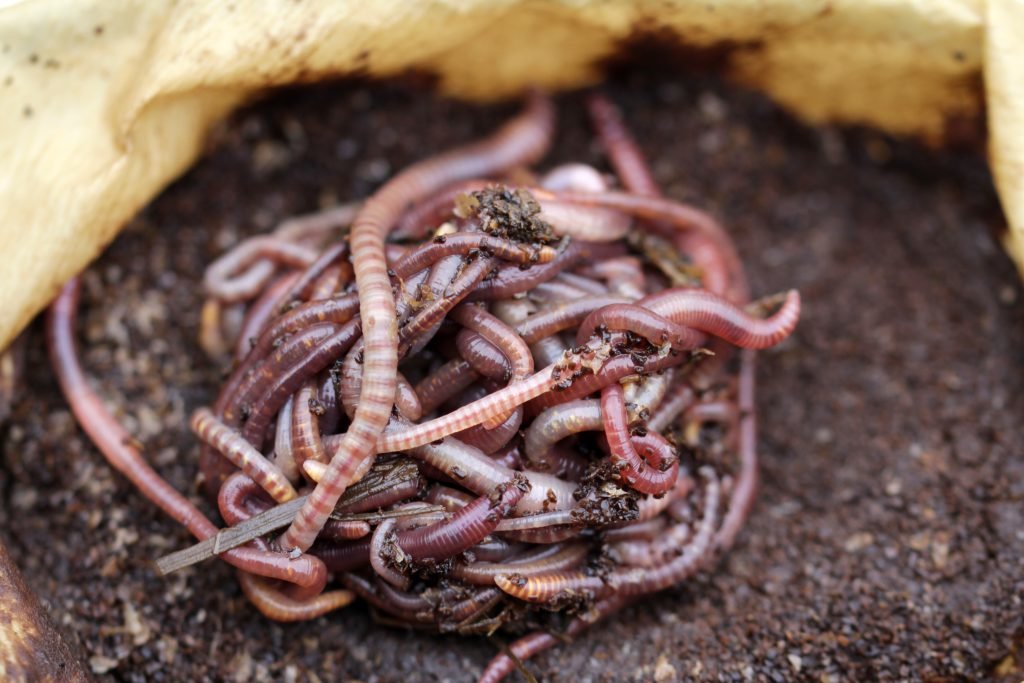 Those who go fishing might know the struggles of keeping a worm bed. Besides being vastly accessible, coffee grounds are an easy way of keeping your worms healthy before use. The grounds themselves are highly nutritious, plus they aid the worms in absorbing other nutrients. With a highly unique digestive track, worms often require additional stones in their gizzard to fully obtain the properties of anything it eats. As such, worms are prone to seeking grittier foods to aid in digestion, making used grounds a great way to ensure you have juicy worms for your next trip out on the water.
But insects hate coffee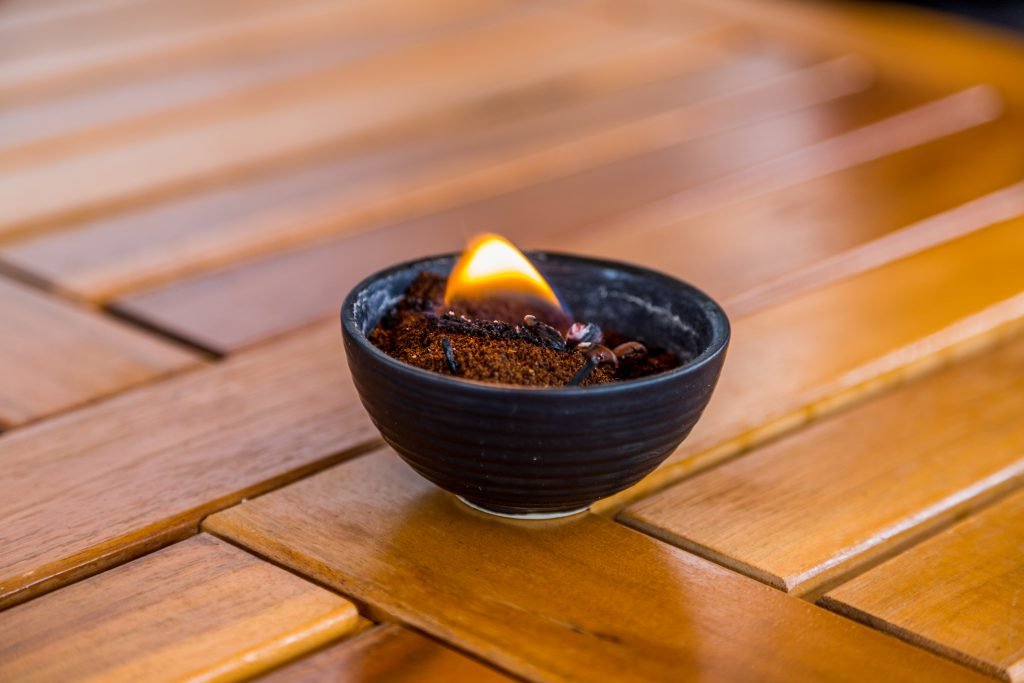 For those who enjoy being outside in the summer, using coffee grounds to ward off mosquitoes and other untoward insects seems like a noble cause. Counterintuitive to the point above, coffee grounds are an excellent means of keeping pests away. Why? Caffeine seems to be a natural deterrent for most insects. Biologically speaking, caffeine functions as a means of protection for its native plant. In its most functional sense, it's indeed a toxin, which makes it effective in deterring creepy crawlers from approaching.
If you intend to use your used coffee grounds as a repellent, experts suggest burning it. To do so, completely dry the grounds and place them on aluminum foil. Then carefully add a few drops of lighter fluid on the grounds and light them. It's worth noting that if you use too much lighter fluid, the grounds will burn too quickly. Also, using a long match or lighter to ignite the grounds reduces your risk of sustaining a burn.
Better meat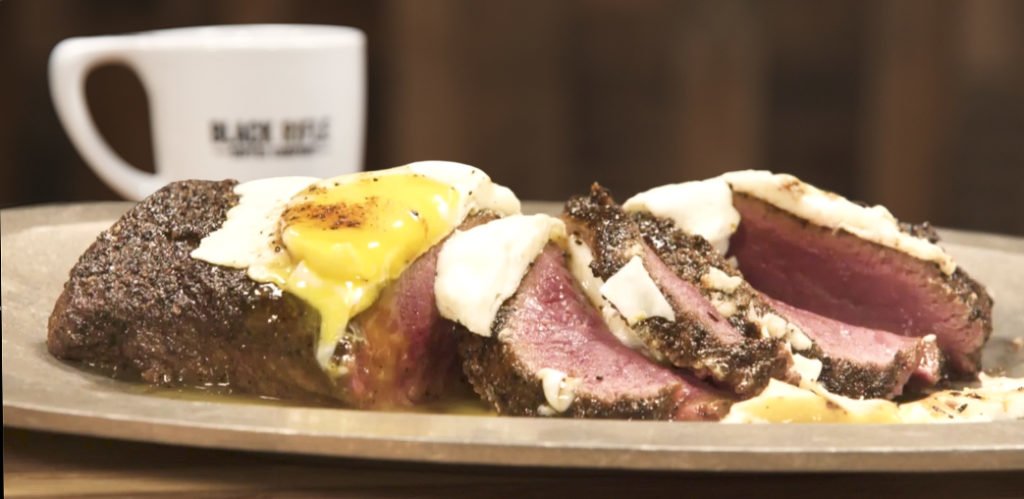 Grill masters everywhere have already been using coffee grounds in rubs to tenderize meat, but you can get similar results with used grounds. Used coffee grounds still contain crucial enzymes and acids that aid in breaking down the tough muscle fibers and proteins in your cut of meat. The additional acid in the used grounds is also a poignant flavor enhancer.
After letting your coffee grounds dry, add it to your favorite rubs to help tenderize your finished meat.
And great mushrooms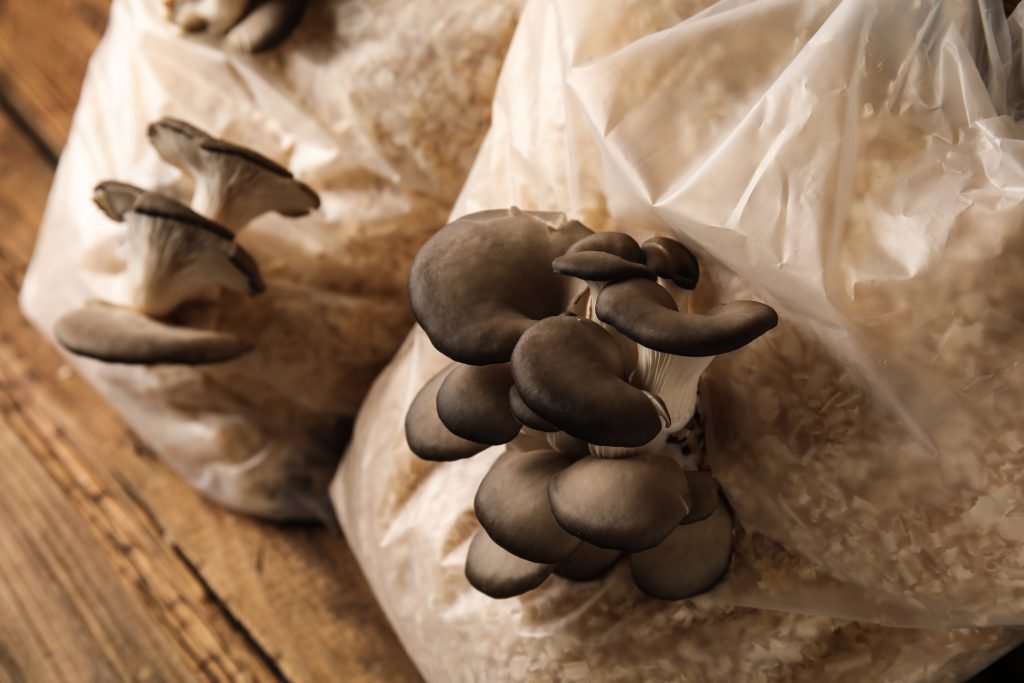 For the intrepid adventurers looking for a summer-long project, used coffee grounds can be used to grow mushrooms. Unlike traditional vegetation, mushrooms require multiple layers to grow. Moistened, used coffee grounds act as a fantastically nutritious substrate to grow mushrooms over. It takes a great deal of preparation but is worth a try if you manage to save up enough grounds.
To begin the growing process, moisten approximately 5 pounds of used coffee grounds and add about a pound of mushroom spore. Mix them well, then use a filter patch bag to divide out the mixture until each bag is about two-thirds full. Right above where the mixture sits, poke three to five holes, allowing for adequate oxygen intake. Spray the mixture with water once daily. You can anticipate burgeoning mushrooms in a week or two, in which case it's advisable to transfer them to a container with more space and harvest when ready.