Robert Howard enlisted in the Army in 1956. He was 17 and came from a very patriotic family. His father and four uncles all served as paratroopers, and he elected to follow in their footsteps.
Soon after his training, Howard shipped off to Vietnam where eventually completed five combat tours — all with the US Army Special Forces.
During one 13-month period, Howard was nominated for three Medals of Honor for separate acts of heroism in combat.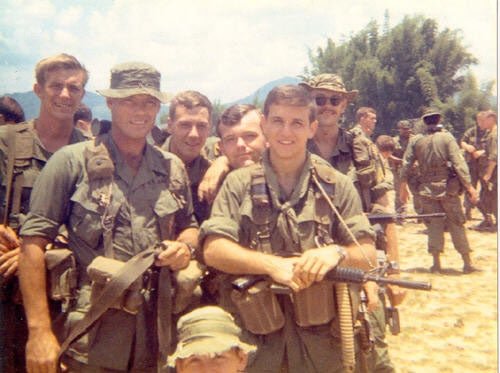 Howard's first two Medal of Honor nominations were downgraded to Distinguished Service Crosses.
While serving as a sergeant in an American-Vietnamese platoon, Howard embarked on a rescue mission for missing American soldiers thought to be deep in enemy territory.
During the mission, Howard's platoon came under massive attack by a large enemy force. As allied forces were wounded all around him, Howard managed to rally his men and continue engaging the enemy for nearly four hours.
Eventually, their efforts paid off as they successfully fought off the aggressive enemy.
Although severely injured himself, Howard oversaw and accounted for every man before leaving the battle space.
During his time "in-country," Howard was wounded 14 times throughout his 54 months serving in the Vietnam War.
For his heroic actions on the rescue mission, Howard was awarded the Medal of Honor from President Richard Nixon on Mar. 2, 1971.
Howard's military awards include the Medal of Honor, two Distinguished Service Crosses, a Silver Star, the Defense Superior Service Medal, four awards of the Legion of Merit, four Bronze Star Medals, and eight Purple Hearts, making him one of the most decorated soldiers in American history.
After 36 years of military service, Howard retired in 1992 at the well-respected rank of colonel. Sadly, he passed away in December of 2009, but his legacy lives on.
This article was originally published on We Are The Mighty. Follow @WeAreTheMighty on Twitter.
Read Next: Who Stuffed These Cute Reindeer-Kitten Sculptures With Meth?