The last time Mike O'Callahan saw Grace, the 10-month-old puppy was hunkered down in the wheelhouse of his listing trawler, F/V Laura, after the vessel ran aground in Alaska's Chiniak Bay.
It was early in the morning Monday, Nov. 1, and O'Callahan feared his 84-foot boat was capsizing to the port side, smashed on the rocks with the bow already sinking into the frigid water.
In the black murk, he and three crew members donned their survival "Gumby" suits and took their chances on a raft at sea.
"Can you imagine trying to crawl up a slide that's moving in the dark while you have surfer booties on?" Linnea Johnson, the puppy's owner, told Coffee or Die Magazine. "And you have three fingers because your hands have to go into the survival suit?"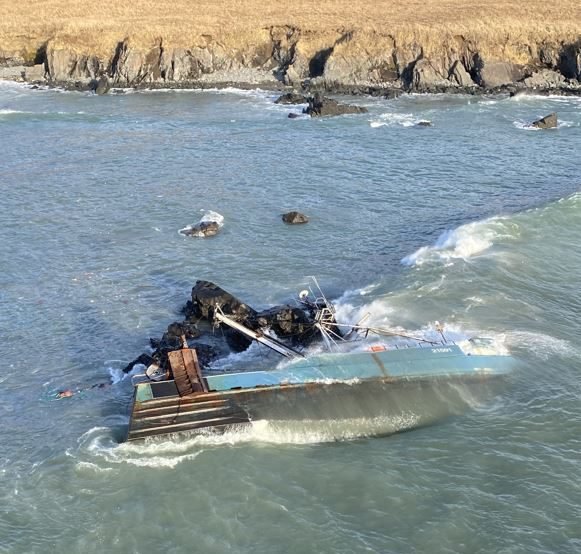 Johnson said Grace, the vessel's mascot, was "stuck in the wheelhouse."
"She didn't get out with the crew. They couldn't, they couldn't get her out," she said.
A few hours after the crew abandoned ship, a US Coast Guard helicopter crew braved 24-mph winds to hoist O'Callahan and his crew off their float. But the rescuers didn't see Johnson's puppy, a pit bull and black Labrador mix born on Christmas and named after the Irish pirate Grace O'Malley.
O'Callahan began working with Coast Guard Marine Safety Detachment Kodiak on a salvage plan for the fishing boat, while Johnson urged rescuers to look for an 80-pound pup wearing a red collar.
On Tuesday, Aviation Survival Technician 1st Class Rafael "Ralph" Aguero was 10 stories above the bay on an MH-60T Jayhawk helicopter piloted by Lt. Cmdr. Chris Stoeckler.
F/V Laura was carrying 4,000 gallons of diesel fuel when it grounded, so Aguero was trying to spot an oil slick.
"There's a dog," Aguero recalled Stoeckler announcing. He pointed to a spot on Sitkalidak Island's slim beach, about a football field and a half away from the trawler.
Aguero told Coffee or Die that Stoeckler quickly landed the helicopter above a cliff. Aguero, one of the Coast Guard's elite rescue swimmers, began working his way down to save the puppy.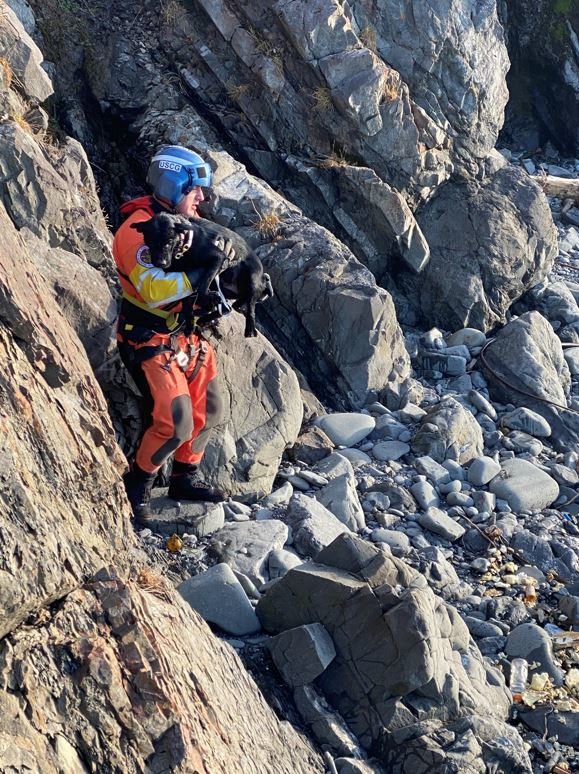 "And that's where she was. She was holed up, and she was nestled right into the cliff," Aguero said.
Aguero is an animal lover, with four dogs, three horses, 15 chickens, and a rooster at home. So he knew to approach an exhausted and terrified puppy with caution.
"I went up to her, and I knew she was going to be okay because she let out just a little tail wag," he said.
Aguero plopped the pup over his shoulder and hauled her to the helicopter, and the crew warmed her up before they returned her to Johnson, who was waiting at Air Station Kodiak.
Grace's back paws had been reduced to bloody nubs, most likely because she had to claw her way out of the wheelhouse to get ashore, Johnson suspected.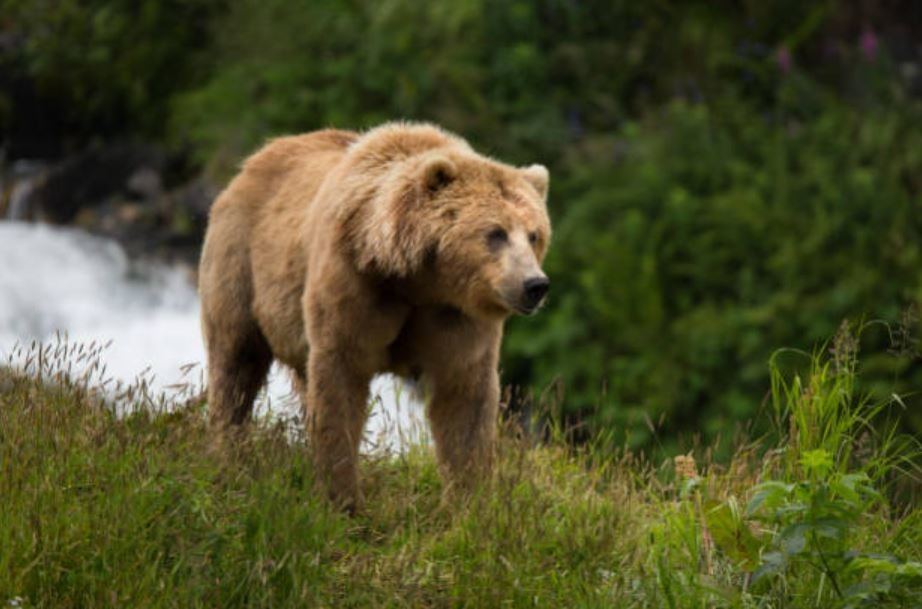 "It was a pretty emotional reunion," Aguero said. "To bring a dog back, especially after 36 hours like that. It's an absolute miracle that we found that dog."
That's because Aguero and Stoeckler counted at least 20 Kodiak grizzly bears near the grounded trawler. That's a high number of apex predators prowling a sliver of an island already chocked with "more bears than people," Aguero said.
Aguero pointed to the bears, the frigid surf cresting at 15 feet that day, plus the bay's 10-foot swells, as challenges that would've made it tough for any creature to survive, especially a puppy splashing ashore from a wrecked trawler.
"But Grace did," he said.
Read Next: