In the shadowy world of special operations, America's most elite military units each bring something unique to the battlefield. Whether that is Navy SEALs' expertise in counterterrorism and direct action raids, or the 160th Special Operations Aviation Regiment's dominance in the sky, America's special operations units are unmatched on the world's battlefields. With each unit's speciality comes a unique motto to capture their ethos. We ranked seven of the best US special operations mottos.
7. 160th Special Operations Aviation Regiment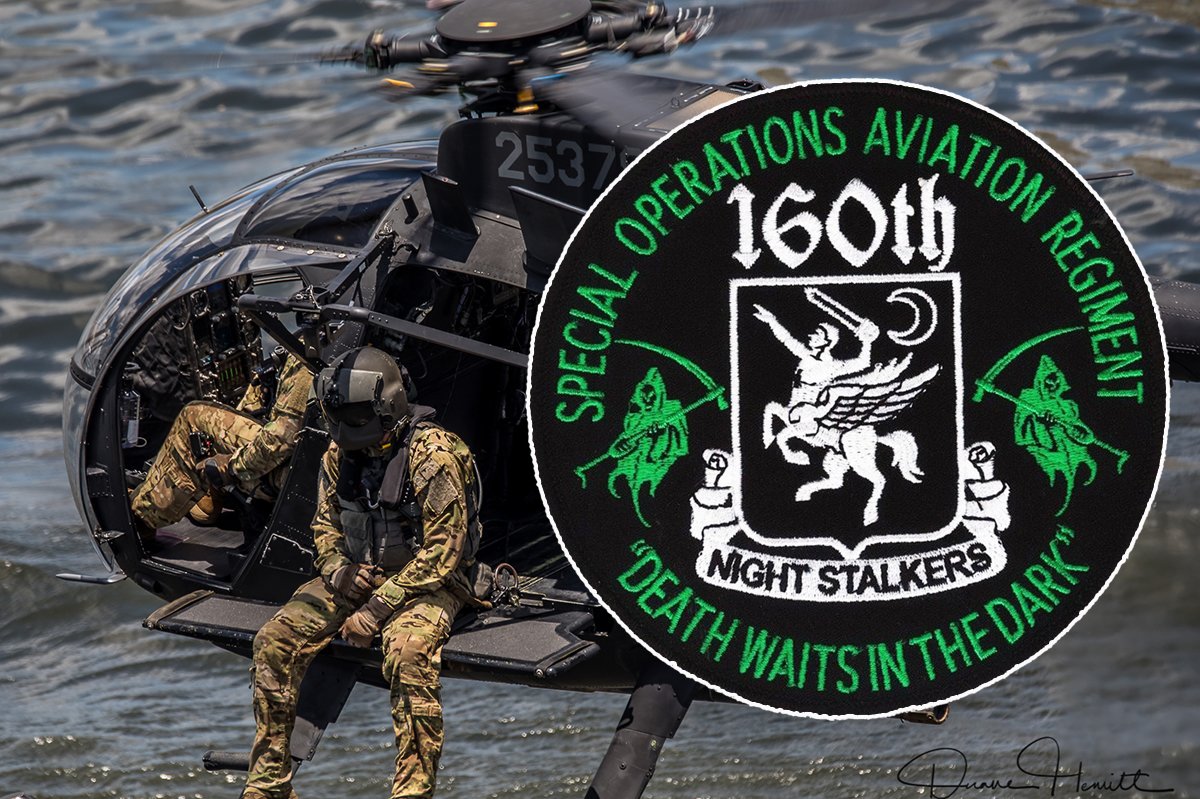 The 160th Special Operations Aviation Regiment (SOAR) is composed of the most skilled aviators and aircrews in the world. The "Night Stalkers" of the 160th fly US special operations forces into some of the most austere environments on earth using the most advanced aircraft in the US military inventory. Famous for the roles they played in the Battle of Mogadishu and the SEAL Team 6 raid that killed Usama Bin Laden, they are revered throughout the special operations community. But while the unit's official motto — "Night Stalkers Don't Quit" — does a good job of summing up the Night Stalkers' attitude when times get tough, it's a bit too bland to land high on our list. Their unofficial motto, on the other hand, is the stuff of nightmares: "Death Waits in the Dark." More of that please.
6. Marine Raiders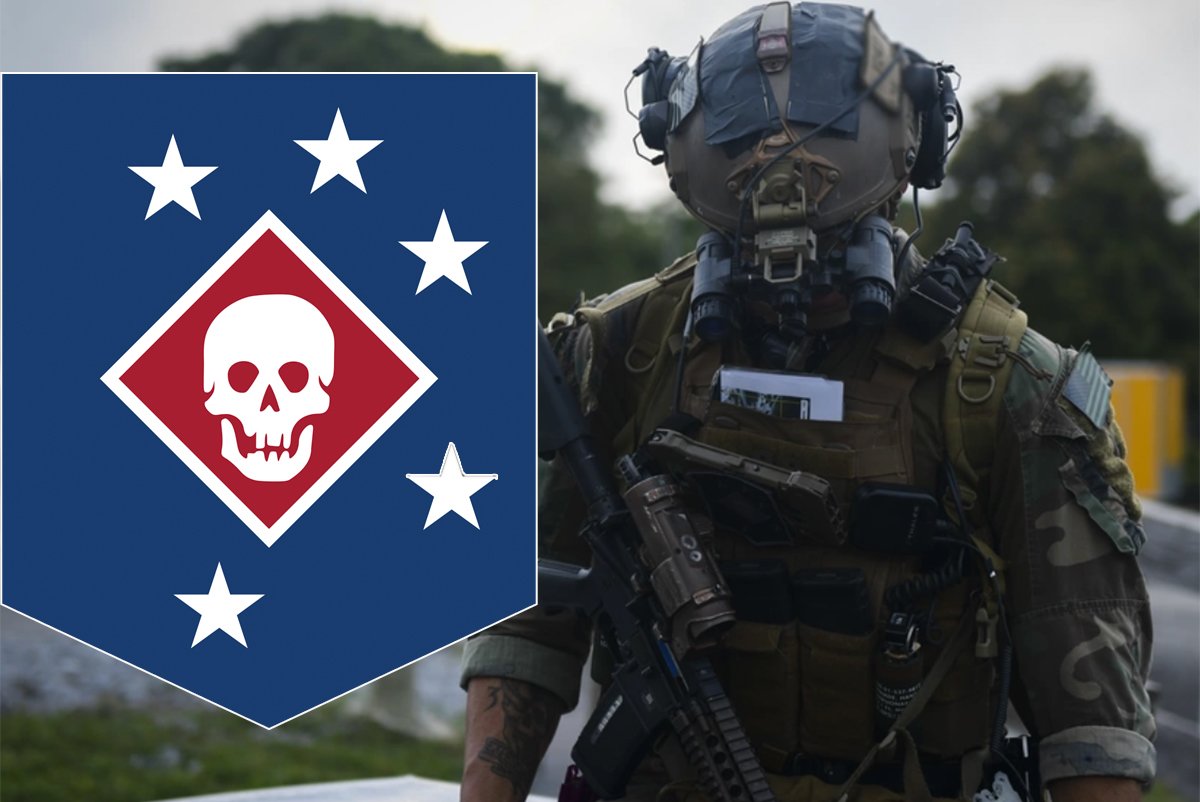 Marine Raiders are the Corps' special operations unit and the newest addition to US Special Operations Command. Marine Corps Forces Special Operations Command (MARSOC) was established in 2006, and the unit's "critical skills operators" were officially designated "Raiders" in 2015 — a tribute to and extension of the proud legacy of the Marine Raider battalions of World War II, which were developed as a special missions force in January 1942 and disbanded two years later.
While we at Coffee or Die Magazine have mad respect for Marine Raiders, their official motto is one of the weaker among SOCOM units. "Always Faithful, Always Forward" simply builds on the Corps' Latin motto of "Semper Fidelis," or "always faithful." As the United States' premier expeditionary force in readiness, the Marine Corps already prides itself on being "America's 911 force," so even when we account for the ambiguity of "always forward," this stellar unit misses the mark of what we're looking for in a great motto, especially when we consider some other related options. The Marine Raiders of WWII had the unofficial motto of "Gung Ho," which was adopted from the Chinese phrase meaning "work together," and the Marine Raider insignia is inscribed with "Spiritus Invictus," meaning "unconquerable spirit." Both are respectable options that speak to the elite Marines' unwavering drive to accomplish any mission. But since we're ranking official mottos, Raiders come in at No. 6 on our list.
5. Navy SEALs
The Navy's most elite warfighters have a stellar reputation as the best of the best, but their motto is … just okay. Don't get us wrong: "The Only Easy Day Was Yesterday" is a cool motto that reflects the SEALs' work ethic and promise that BUD/S is just the beginning of a career filled with hard work and tireless commitment to mission accomplishment. But given Naval Special Warfare's storied history of handily executing hostage rescues, high-stakes direct action missions, and generally being all-around savages, we feel their motto is good but definitely not the best of the best.
4. Army Special Forces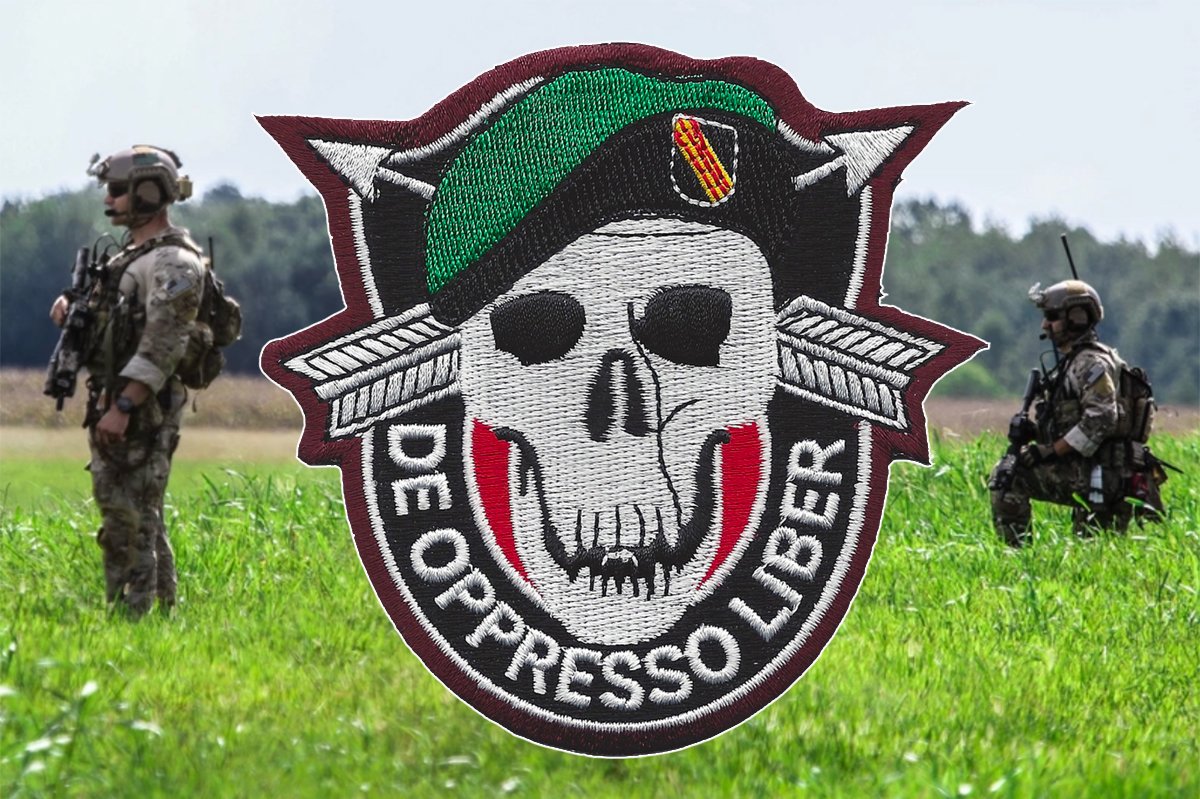 US Army Special Forces have one of the most recognizable mottos: "De Oppresso Liber." The rough translation of the Latin phrase is "to free the oppressed." The Green Berets' motto highlights their primary mission of foreign internal defense and unconventional warfare, usually waged against oppressive, authoritarian regimes. It's a great motto but it comes in at No. 4 only because it doesn't quite capture the close bond of Green Berets, which "transcends blood." There's no unit in the world quite like the US Army Special Forces, and a motto with an edge would seem more fitting for a group of warriors that produces such legendary soldiers as Jim Gant and Robert Howard.
3. 75th Ranger Regiment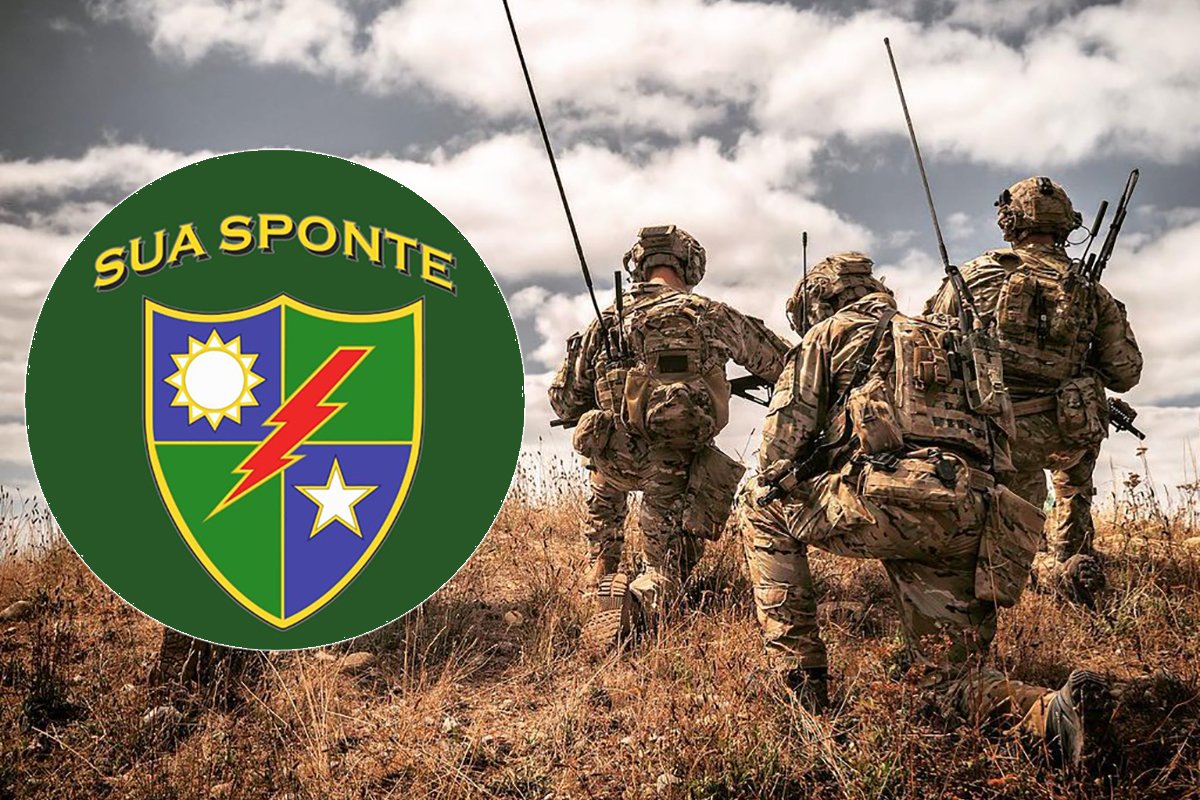 The Army's premier direct action unit has a history of kicking ass that predates the country. Born of Church's Rangers in King Philip's War and Robert's Rangers in the French and Indian War, Rangers have never stopped leading the way when it comes to crushing America's enemies.
While their unofficial motto — "Rangers Lead the Way!" — comes directly from the beaches of Normandy, the Rangers' official motto — "Sua Sponte" — is a more direct commentary on the Ranger mindset. The Latin phrase roughly translates to "of one's own accord," or more simply "voluntarily." It's said that Rangers volunteer three times: to join the Army, to attend Airborne school, and to endure the Ranger Assessment and Selection Program to become a Ranger.
What makes this one stand out to us, however, is if you drill down the language even further, the Rangers' modified English translation "of their own accord" subtly expresses an idea similar to the now-famous maxim first expressed in a William Shakespeare poem: "One for all, or all for one."
2. Marine Recon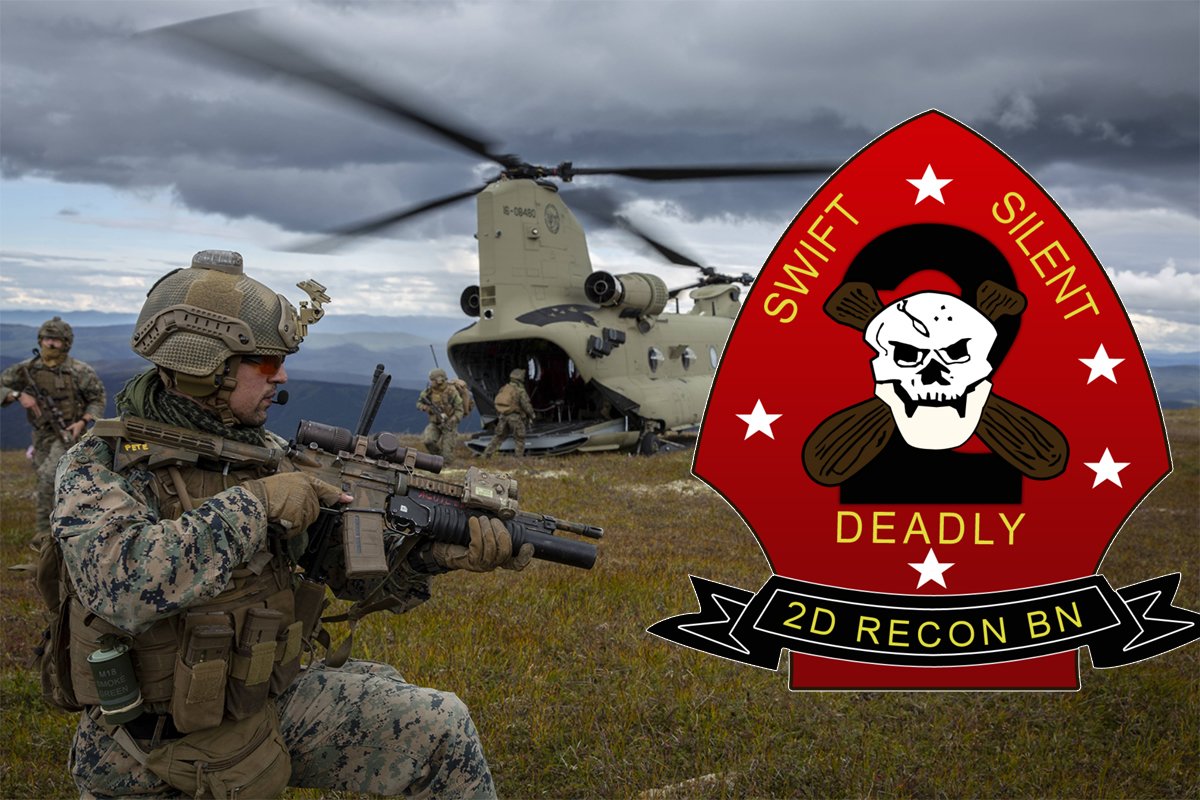 Though the Corps' Reconnaissance battalions and Force Recon companies are not technically special operations units, legendary Force Recon Marines who lived and breathed the Recon motto of "Swift, Silent, Deadly" were among the first commandos ever to be enshrined in the US Special Operations Command "Commando Hall of Honor." Recon Marines were the Corps' premier special tactics operators for decades, and MARSOC's plank owners came from Force Recon companies. That incredible unit lineage is justification enough in our minds to recognize Recon's official and unofficial mottos as some of the best of the best. While "Swift, Silent, Deadly" is iconic and well known, we're even more partial to Recon's lesser-known unofficial motto: "Never Above You, Never Below You, Always Beside You." Its emphasis on unwavering fidelity to one's teammates and individual commitment to tactical proficiency makes it one of the most honest and motivating mottos in the military.
1. Air Force Pararescue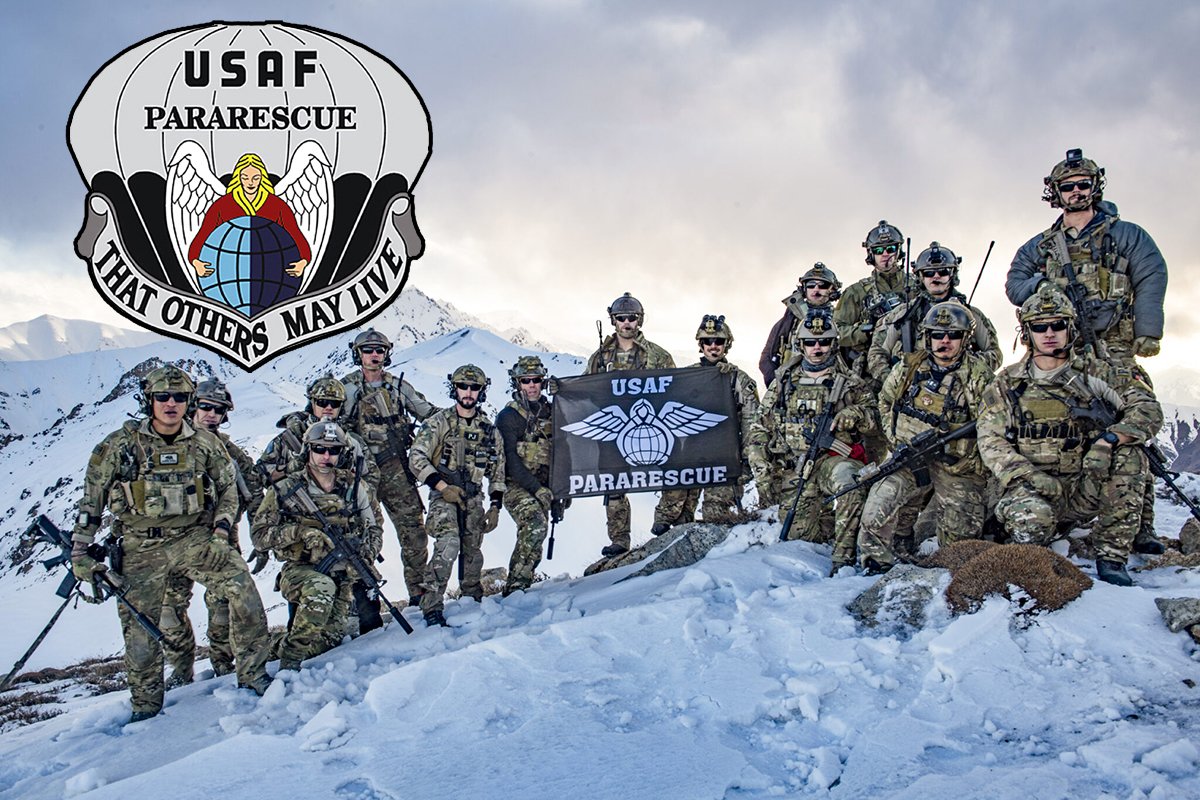 The Air Force has several special operations units, but Pararescue's motto — "That Others May Live" — tops our list for its emphasis on selfless sacrifice, which — if you haven't figured it out by now — is an ideal we're biased toward. No one in the world is better trained to recover and provide medical aid to injured service members than pararescuemen, also known as PJs. The elite airmen are the best at what they do and are unique among operators for their dedication to saving lives rather than taking them. Anyone who's needed a quick casualty evacuation and heard "Pedro" over the radio can attest to the relief felt knowing PJs were on the way.
The PJ motto is such a perfect representation of the operator's dedication to helping others that another group of similarly selfless professionals had to use it. The Coast Guard's elite rescue swimmers use the similar motto: "So Others May Live."
Read Next: US Army Sniper vs. US Marine Scout Sniper — Who's the Sharpest Shooter?