Reading a bag of specialty coffee can be similar to looking at the cleaning tag on your favorite wool jacket: Sure, there are a billion symbols, but it would be very impressive if anyone knew what they all mean. The good news is reading your coffee bag is much easier than deciphering the dry cleaning hieroglyphs on that tag.
Coffee bags are meant to give consumers clear and concise information on the product they're about to purchase. Beyond branding choices, heavy emphasis is placed on technical clarity about the bean. For anyone wondering how to decode their coffee bag, continue reading for each of the elements you'll see most.
Name
The first thing you are likely to notice on a coffee bag is the name. For bigger companies, it is likely to be a brand name, but sometimes coffee bags are labeled by the name of the farm that the crop is grown on, the co-op it was produced by, or the specialty roaster that processed it. This can give you a hint as to whether the coffee is a blend or from a single origin, if not otherwise stated.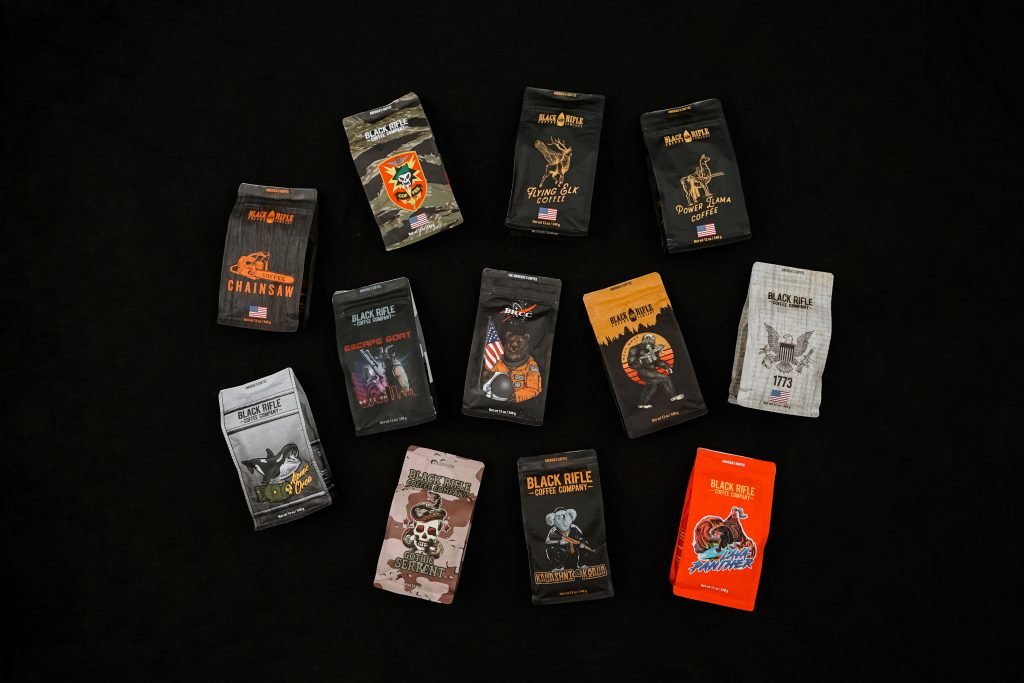 Region
The region where coffee is grown can have a big impact on its flavor, so this is often one of the first things you will see on a bag. Common countries of origin are Vietnam, Ethiopia, and Brazil. The more specific the region listed, the more unique the taste and aroma will likely be.
If you aren't seeing a specific region listed, your coffee's origins might be blended. Coffee is either labeled as single-origin or a blend. Many specialty coffees will come from a single origin, giving them an ultra-specific flavor that you can't find elsewhere. Blended-origin coffees are often associated with bigger distributors, who use blended coffee beans from a large number of plantations and farms to make a consistent product that can be mass-produced.
However, this is not always the case. Just like with whiskey, some high-end specialty growers will create varietal blends with the specific intention of creating a new flavor that is even better than the original. These are still considered single-origin coffees if the varietals are from the same farm. Co-op coffee is a similar concept, including a group of small farms that don't produce enough coffee individually for an entire lot, so they mix them together during processing.
Processing
Processing is often considered the most important piece of information on the bag, but it can also be the most confusing — and for good reason. There are quite a few different ways to process coffee, and it can be a lot to keep track of if you don't know what's what.
The two main components in processing are the washing/stripping of the fruit from the bean, and the roasting of the bean after. The three main methods of processing are wet/washed, dry/natural, and honey and pulped. Roasting comes in light, medium, and dark roasts, as well as espresso roasts.
Wet/Washed: The coffee fruit, or cherry, is removed using water and what remains is left to dry. This has the least impact on the flavor of the coffee, making the bean's distinct character really stand out.
Dry/Natural: Here, the cherry is left to dry over a long period of time, giving it a fruity flavor. Done badly, this can ruin the coffee, but done well it can create a delicious flavor that is also environmentally friendly.
Honey and pulped: This method uses some water to strip off the outer layers of the cherry, but still leaves some for the drying process. The level of sweetness or crispness can be fine-tuned and will vary a lot between producers, but as a general rule, honey will use less water and have more pulp, while pulped will use more water and have less pulp.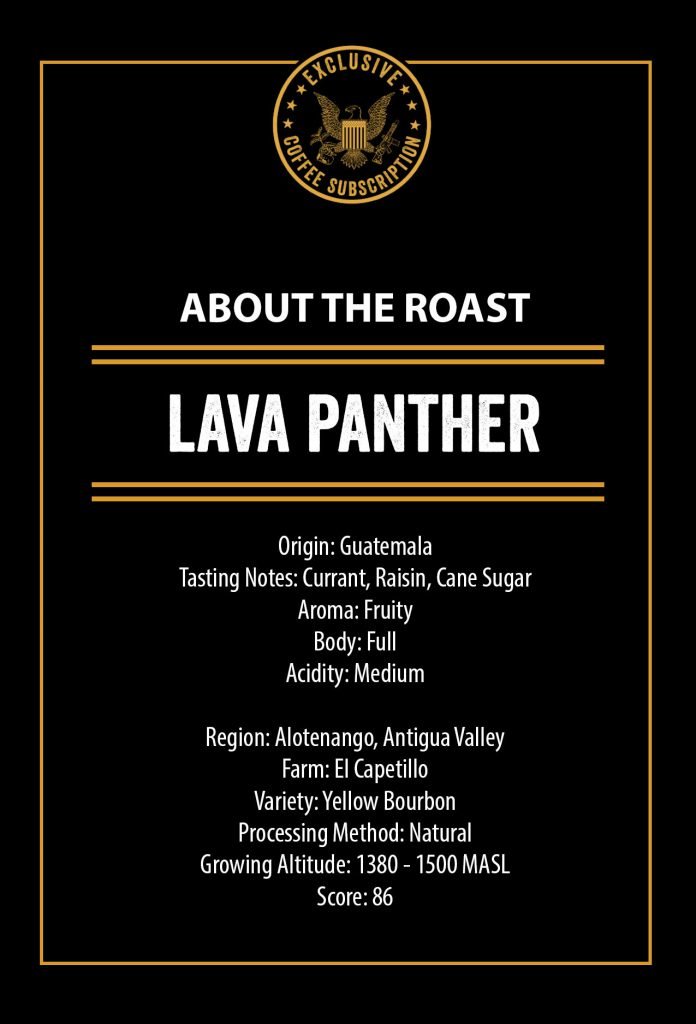 Light Roast: When you hear someone order a "blond" coffee, this is probably what they are getting. It is said to be good at bringing out the naturally fruity and acidic flavors of the bean. Specialty roasters will often use this method when they are preparing a coffee with lots of nuance and subtlety, so as not to overwhelm the delicate flavors. Roasted in temperatures ranging from 350 to 400 degrees Fahrenheit, these roasts are notably less oily than their darker counterparts. They're often compared with strong tea because of their bright flavors.
Dark Roast: When most of us think coffee, this is what we imagine: a full-bodied, toasty, and sometimes spicy cup. The roasting process plays a big part in the taste of the coffee. While some people think this process can be used to cover up the flavor of lower-quality coffee, there is nothing like it to get you up in the morning and out of the house. These beans are roasted in temperatures up to 465 degrees Fahrenheit and often channel the earthier flavors of the coffee spectrum to achieve their complexity. These roasts yield cups of coffee that can resemble anything from inky black tea to motor oil.
Medium Roast: As you might imagine, this is a middle ground between light and dark. Ideally, these coffees will have a smooth flavor, offering a nice amount of toastiness without overwhelming the beans' natural personality. These beans roast at between 400 and 430 degrees Fahrenheit and usually strike a balance between light and dark roasts. While they can be thicker-bodied than a light roast, they don't have the oily complexion that dark-roast cups often might.
Espresso Roast vs. Filter Roast: While it used to be thought that beans intended for espresso needed to be a darker roast, and filter coffees would need a lighter roast, that's largely an outdated concept. All coffees can be used with good results for all brewing methods. Certain combinations of origin, processing method, and roast level are more conducive to better coffee from specific brew methods, but lighter roasts are being used very widely now in espresso. For instance, Black Rifle Coffee Company's AK-47 is a light and dark blend — the light coffee brings in a nice pop of acidity while the darker coffee provides the richer flavor notes.
Variety
There are a few different species of coffee trees that are most popular on the markets, and within those, there are literally hundreds of varieties. The most common species are Arabica and Robusta, with Liberica coming in a distant third. Arabica is known for its pleasant aroma and delicious flavor, while Robusta is famous for its strong taste and heavy caffeine content. The newcomer, Liberica, is known for being full-bodied, fruity, and floral.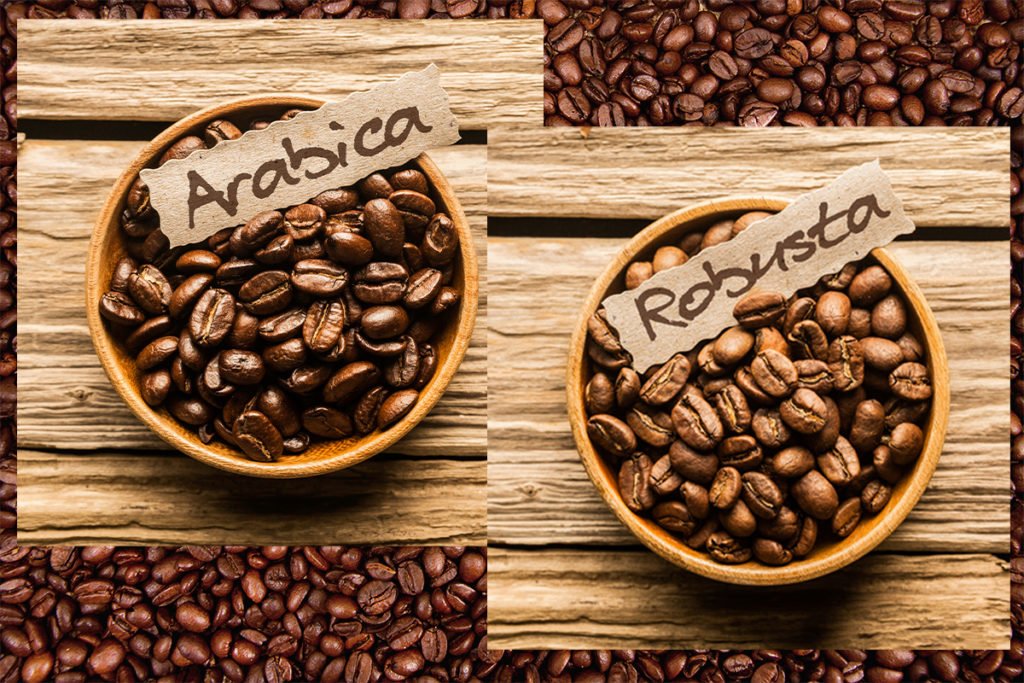 Some of the best-known varieties of Arabica are the Ethiopian Heirloom, Bourbon, and Typica to name a few, but there are many, many varieties to try and explore. The sturdy Robusta coffee tends not to be broken into varieties like the more delicate Arabica, but it will often be blended with other varietals to boost caffeine and flavor as well as to enhance the crema of Italian espresso.
Elevation
Just like location, elevation can play a big part in the life cycle of a coffee tree, and that in turn is expressed in the character of its beans. Due to the low temperature, humidity, and atmospheric pressure, coffee grown at high elevations will take longer to mature, creating a smaller cherry with a stronger and more complex flavor profile. Coffee grown at lower altitudes will mature much faster and have a fuller cherry, but the bean itself won't develop as much natural sugar. Because of this, low-altitude coffee is likely to be more affordable but less nuanced than a high-altitude batch. Be warned, however, since altitude can also be misleading. There are a lot of factors that go into determining humidity and temperature, and the effect of altitude will be strongly affected by the region it was grown in.
Roasting date
Expiration dates on coffee come in two types: "Roasted On" and "Best Before." Coffee generally tastes best if brewed within the first two to four weeks of roasting. It is easy to keep track of freshness with a roasted date, but it can be more challenging if you have only a best-before date.
One way to keep your coffee fresher is to buy whole beans and grind them yourself, since a ground bag of coffee will start to oxidize quickly once it has been opened. However, if you are buying for the office or a restaurant with high turnover, nothing beats the convenience of pre-ground beans, and you'll be going through bags fast enough that they won't have time to go stale.
Whole or ground
Coffee is sold as whole beans, to be ground at home or ground to various specifications. Grinding is distinguished by coarseness levels, with coarse-ground beans being used for cold brew and French press, medium grinds for filter coffee and pour over, and fine grinds for espresso and Turkish coffee. Grinding fresh, within 10 minutes of brewing, will produce a coffee's peak flavors.
Tasting notes
Most specialty roasters include tasting notes on the bag to give the consumer a preview of the subtler tastes the coffee inside might impart. This doesn't mean it's a flavored coffee, but it does mean that the roast might have subtle hints of lemon, chocolate, or berries that may not be found in a different bag.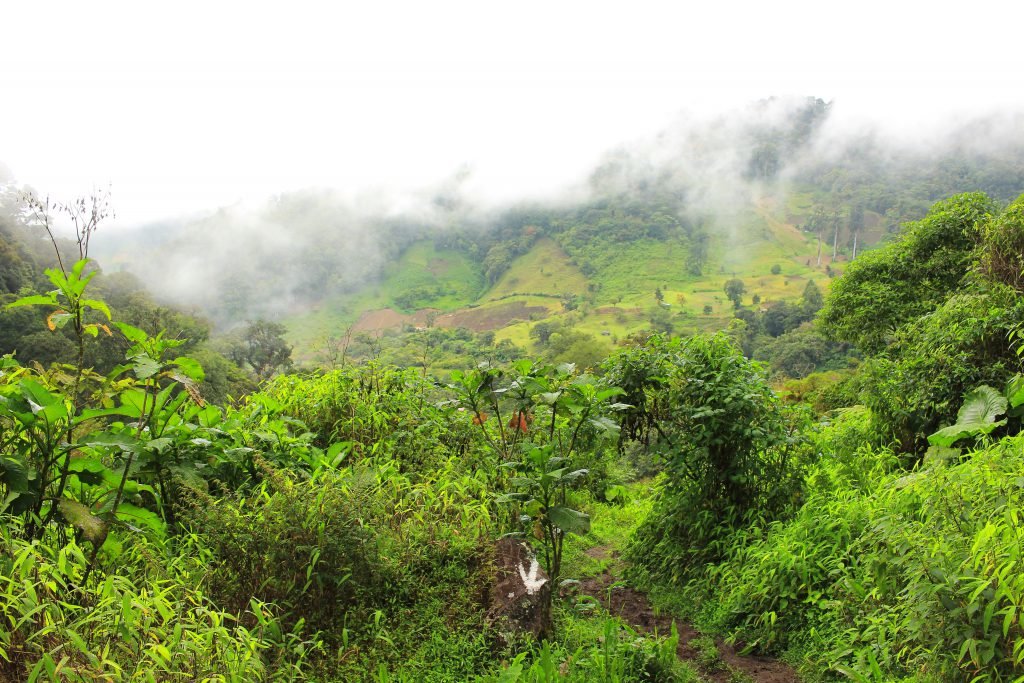 Sustainability
There are several additional certifications that can be added to a coffee bag relating to sustainability and ethical practices. The most common are Fair Trade, UTZ Certified, Direct Trade, Rainforest Alliance, and Bird Friendly.
Fair Trade promises that the growers are paid above the international price of coffee, but that doesn't necessarily mean they are making a living wage. This certification has become increasingly problematic since it locks farmers into artificially low prices and the certification can cost more money to maintain than it actually provides.
UTZ Certified farms are trained in the latest growing methods, ostensibly increasing the yields, quality, and profits of the farmers.
Direct Trade is a new model in which roasters buy directly from the farmers. This can result in much better pay for the farmers and much better beans for the buyers, but the mechanisms are far from transparent and some people think it is more of a marketing ploy than anything else.
Two of the best certifications are Rainforest Alliance and Bird Friendly, not just for the environment but also for the quality of coffee. Rainforest Alliance coffee is grown in such a way that it integrates and sustains the local forests and waterways, while Bird Friendly does the same with an emphasis on restoring the natural wildlife and reclaiming deforested land. The best part for coffee lovers is that both these kinds of coffee are naturally shade grown.
Quality awards
Some coffees will also list awards they may have received, the two most important being the Good Food Award and the Cup of Excellence.
The Good Food Foundation is an American group that awards culinary excellence, and the coffee category is highly competitive. Focused on roasters from various regions of the US, it gives awards based on coffee that is "distinguished by exemplary flavor — sweet, clean, well-developed body, balanced acidity, and phenomenal aromatics."
The Cup of Excellence, on the other hand, is awarded to the producers and is all about the quality of the bean, pre-roasting.
While coffee bags can be hard to demystify, there's no reason anyone should go into choosing their coffee blindly. Just as we're on a journey to finding our ideal bag and making that perfect cup, there are thousands of manufacturers working toward making that a reality.
Read Next: