There is a small group of soldiers who are known as "Doc." They are warriors, but their fight is with death itself. Their code is simple, consisting of only three rules. The first rule is that good men and women will die. The second rule is that not even Doc can change the first rule — even for their brothers and sisters. Finally, the third rule is that Doc will die trying to change both rule one and two.
Gary "Doc" Reedy lives by that code. A mountain of a man, he cuts a grizzly bear shape with his broad shoulders and massive tattooed arms. It's almost intimidating until he flashes a huge smile and extends one of his paws for a vigorous handshake. You would never know he spent nearly 26 years as a paratrooper in the US Army.
I met Gary almost 18 years ago in Vicenza, Italy, when he arrived to take over for a physician assistant who was rotating back to the United States. We were milling about in the aid station, as most medics do to avoid the first sergeant's mundane details (military jargon for chores).
There was instantly something different about Gary.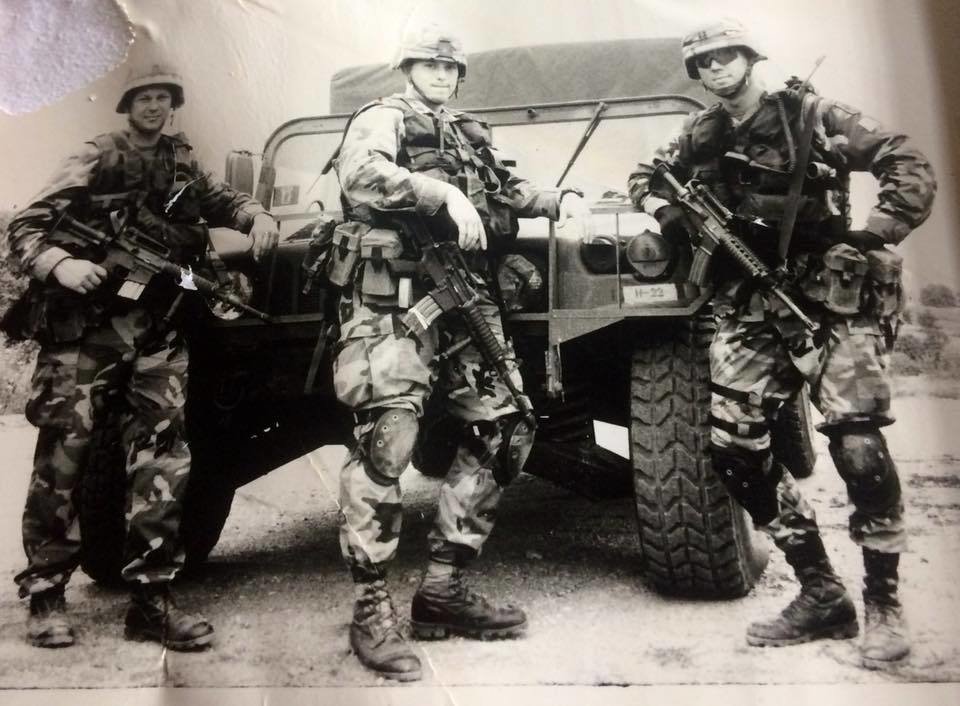 He enlisted in the Army in 1984 with a contract to become a combat medic paratrooper. Once he finished airborne training at Fort Benning, Georgia, he was assigned to the 3rd Battalion, 73rd Armor Regiment — the 82nd Airborne Division's light tank unit. The 3/73 Airborne Armor Regiment was the only armor unit assigned to the "All American" division at that time.
In the early 1990s, the Army decided to begin demobilizing Gary's unit. He was reassigned to the 2nd Battalion, 504th Parachute Infantry Regiment and became a line medic for the "White Devils."
As a non-commissioned officer at that point in his career, Gary engulfed himself in the paratrooper lifestyle and loved being a medic. In early 1994. he decided to apply to the US Army Physician Assistant program. He was immediately accepted. He still had a goal of becoming a master parachutist before leaving the 82nd though.
"I was chasing jumps to get my Master Blaster's star above my jump wings before I left for PA school," Gary said. "So I was volunteering for as many jumps as I could. That's how I ended up at Green Ramp on March 23, 1994."
March 23, 1994, is a somber and sad day in the history of the 82nd Airborne. An F-16 conducting training above Pope Air Force Base was on approach to the airfield when a miscommunication sent the aircraft on a collision course with a C-130 Hercules that had just taken off. The two aircraft collided in mid-air and sent the F-16 toward the tarmac, slamming into a parked C-141 Starlifter that was being fueled up, sending a wall of flame and metal toward the paratroopers rehearsing for their jump.
"We were in the first three mockups that were exposed to the runway," Gary recalled. "I looked over and saw this wall of fire coming at us, and we just took the brunt of it. I dove to the ground and I felt it hit me." Gary's entire body was engulfed in flames and jet fuel.
"I don't remember much, but I do remember standing up and seeing my burnt flesh and what was left of my uniform just hanging or sliding off of me … seeing people all over the place, burning or not moving." He then ran to the jumpmaster school across the street and told them to make the call for a mass casualty situation. Gary asked one of the jumpmasters to cut off what was left of his pants, leaving him in just his boxers. He ran right back to the carnage, and even though he was badly burned himself, he began treating others.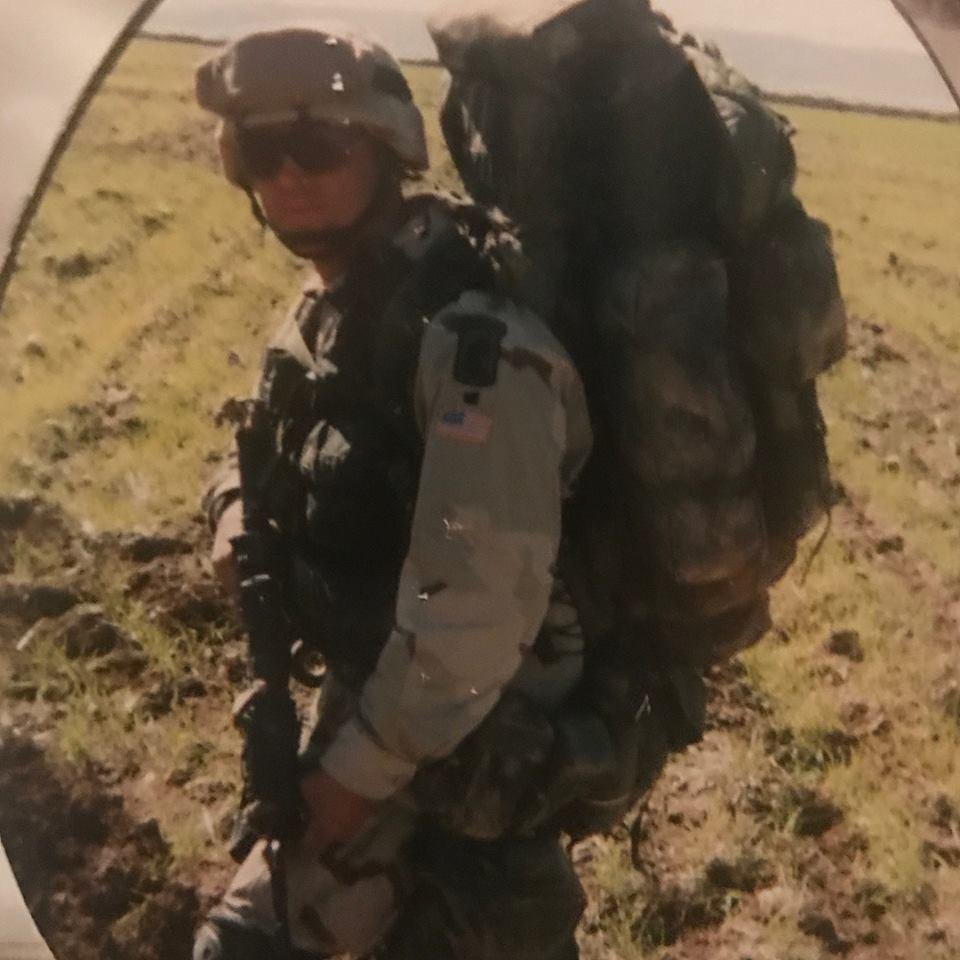 "I got what medics were left and set up a casualty collection point, triaging patients for evac to Womack Hospital. I just saw people being thrown into other peoples POV's (privately owned vehicles)," he said. Gary attempted to control the chaos while repeatedly refusing treatment, thinking he wasn't that badly injured. "I was in a lot of pain after awhile, and all I wanted was someone to just keep dumping water on me. I was never so happy to cough up black shit. Because I knew I had inhalation injuries and I would be knocked out and intubated, then the pain would stop."
The Green Ramp disaster claimed 24 of the 82nd's paratroopers that day.
Gary suffered severe second- and third-degree burns across his head, torso, and his legs. Always the fighter, he recovered after 30 surgeries and still went on to graduate from the US Army Physician Assistant school in Fort Sam Houston, Texas.
Gary was then assigned to the 1st Battalion, 508th Parachute Infantry Regiment in Italy, where he instantly made an impression on every medic and soldier he encountered. He had a way of dealing with paratroopers who came to sick call that he felt were malingerers. If they asked for Motrin or a profile, he would simply say, "Well, I want hair and some ears and that isn't happening anytime soon, is it?"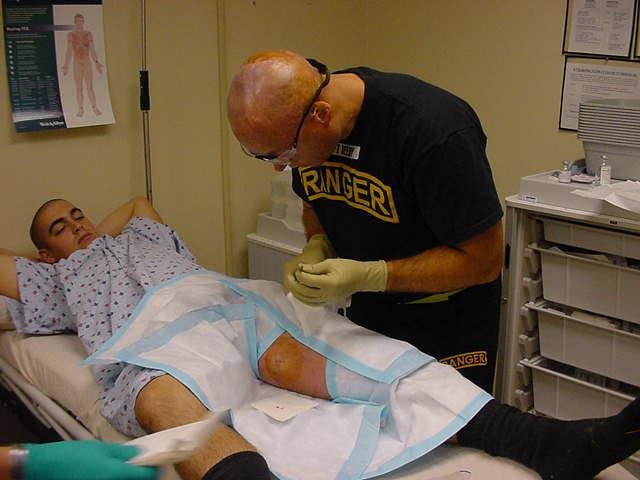 Gary's time in the 173rd spanned from the attacks of 9/11 to the war in Iraq. He performed a combat jump during the invasion — earning his "mustard stain" as it's commonly called — when he and the "sky soldiers" of the 173rd jumped into Iraq at the Bashur drop zone.
"That jump was insane, the C-17s had to fly at around 12,000 feet due to Turkey not wanting to play with the US," Gary said. "The plan was to have the C-17s dive to about 500 feet at the one minute mark. It was a fucking free fall." Gary hit the drop zone under the cover of night and was instantly knee deep in mud. "It took me 30 minutes to move half a klick (kilometer). As soon as we got to our vehicles that were dropped with us, my medical truck burned in and was upside down."
Gary later took an assignment with the 75th Ranger Regiment as their regimental PA and deployed several more times to Afghanistan and Iraq. He retired in 2008 after 26 years of service to this nation.
Gary now lives in College Station, Texas, with his wife — who also served in the Army — and their children. He continues to help others as a trauma PA at the local hospital, Catholic Health St. Joseph, and is still making impressions with his quick smile and wit.