Memorial Day is upon us, bringing with it the unofficial start of summer. In the spirit of the season, we're highlighting five great veteran-led bands and musicians to accompany your road trip, backyard barbecue, or laid-back staycation.
Gethen Jenkins
If you're looking for a whiskey-fueled blend reminiscent of old-school honky-tonk, look no further than Gethen Jenkins.
Jenkins was born in West Virginia, raised in a remote Native American village along Alaska's Yukon River, enlisted in the Marine Corps, deployed to Iraq and, eight years later, settled in Southern California with his sights set on making a name for himself in the outlaw country scene.
He released Western Gold, his first full-length album, in 2019 with the help of six-time Grammy-winning record producer Vance Powell.
Silence & Light
United States special operations veterans make up the hard rock group Silence & Light. Their sound is likely to resonate with fans nostalgic for alt-grunge acts such as Stone Temple Pilots, Alice in Chains, and Soundgarden — the band guitarist Jason Everman played in before he became a Special Forces soldier. Though their music sounds brooding and dark, they hope to demonstrate a positive outlet for veterans returning from war.
"People sacrifice in the military. They sacrifice for years and years to become whatever it is they become," founder and songwriter Brad Thomas told Coffee or Die Magazine in 2019. "But once you walk out the door, that identity is gone. […] So guys are left with this void to fill, and unfortunately, some fill it with bad stuff. We have plenty of damage and bad experiences to draw from to gather inspiration, but using music as our outlet to explain them is incredibly healthy."
Silence & Light debuted their self-titled album in 2019 and they're hard at work on a follow-up. The bandmates are committed to supporting other veterans and first responders and, as such, donated proceeds from the sales of their first album to Warriors Heart and the Marine Raider Foundation.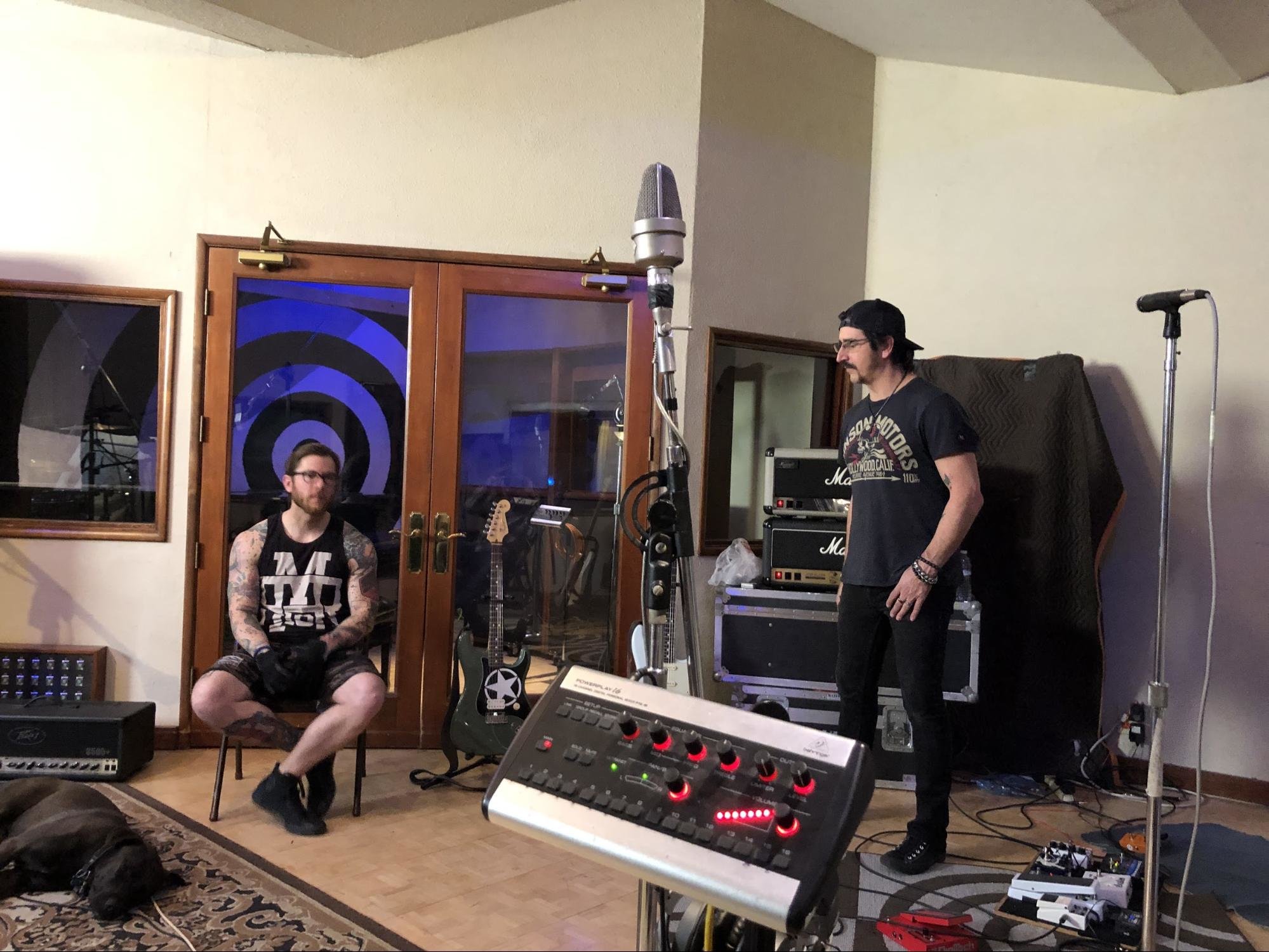 Logan Vath
Mellowing things out a bit, Logan Vath is a singer-songwriter based in Virginia. He started charting a career in music after four years in the Navy and has released three EPs, each characterized by introspective lyrics and Vath's soothing voice.
Bonus: During his time in the Navy he wrote "The Fraternization Song," a tawdry tune about romantic shenanigans on a ship.
So what if you're an O-2 and I'm an E-3?
Does that mean we can't be involved romantically?
They say age is just a number, well rank is just a number too.
(with a letter in front of it)
Wisely, he held off on posting it online until after he left the service.
Jericho Hill
Everett, Washington-based rockers Jericho Hill describe their band as a shredding medley of whiskey and wonder that might just melt the eyeballs out of your face. Readers won't find any argument here. The band's 2018 album The Suicide Jack starts hard with "Undress My Bones" and builds to a metallic fury as it progresses.
Army veteran Steve Schneider and Navy corpsman McClain Potter started writing music together in 2012 after they met at community college and bonded over their military experiences, according to the Everett Daily Herald. Two years later, they invited three friends to jam with them and officially created Jericho Hill, whose name references Stephen King's The Dark Tower, a book Potter read while deployed.
Major Glen
Founded by Iraq War veteran Barrett Ward and his friend Ben Brich in 2018, Major Glen takes its name from Barrett's Army service and their love of the tiny town of Glendale, Colorado. The energetic rock band has worked their way up from pubs and dives to some of the best venues in Denver.
Major Glen is heading back to the studio to record a new batch of songs with a targeted release of September 2021, the band announced on its blog.
In the meantime, catch up on Major Glen's existing catalog, starting with "Weathervane" and "Violent Streets."
Read Next: Shot 10 Times in Afghanistan, Army Vet Finds New Calling as Musician