One New York sheriff's deputy held on to a vehicle for dear life just after midnight Sunday, marking another instance of violence against law enforcement over the weekend.
The Associated Press reported that Danny Presti, co-owner of Mac's Public House in Staten Island, New York, drove away as two deputies were attempting to arrest him for violating state and local COVID-19 restrictions for indoor dining. The deputy held on to Presti's hood for at least 100 yards before the vehicle stopped.
"In both of these instances, whether it's flouting public health laws or ramming a car into a uniformed deputy," a spokesperson for Mayor Bill de Blasio, Bill Neidhardt, told the AP. "This individual has endangered the lives of others."
The deputy was transported to a nearby hospital and was treated for his injuries and later discharged. Presti is facing 10 charges, according to the AP, "including third-degree assault, reckless driving, menacing and resisting arrest."
According to CBS2 News, Presti has been arrested previously for allowing dining in his establishment while it remains in an "orange zone" due to the borough's rising COVID-19 cases. Presti declared the bar an "autonomous zone," a tip of his hat to Seattle, in an attempt to continue allowing customers inside the bar for food and drink.
There are stark differences between what Presti's attorney is saying happened and what the sheriff's deputies claim. In a press conference, Presti's attorney, Lou Gelormino, said there was no ambulance that showed up on scene during the incident or after for the sheriff's deputy who held on to the hood. He said that the deputy did not have broken legs, which contradicts what Sheriff Joe Fucito told CBS2.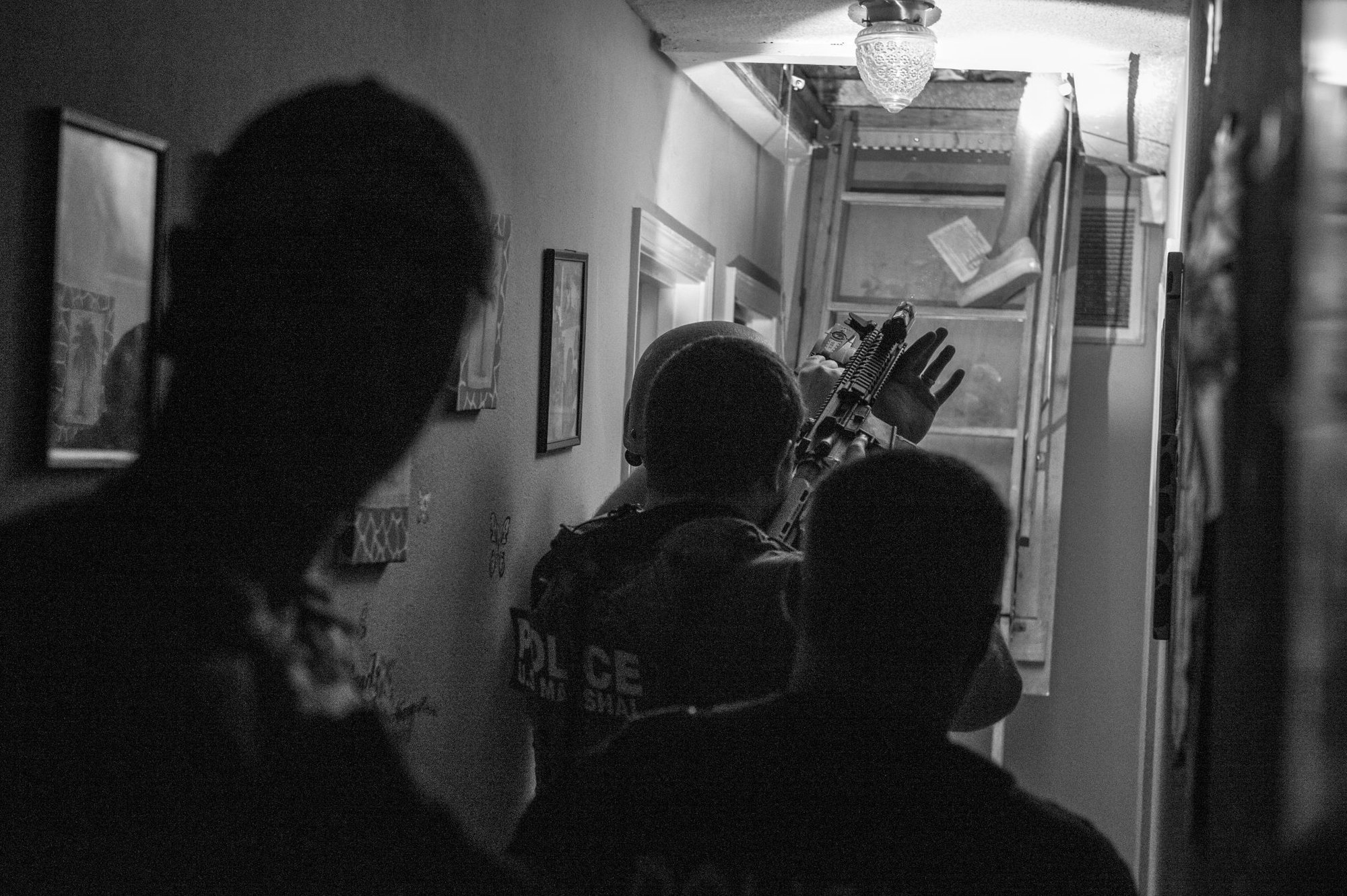 A separate incident unfolded on Friday within the Bronx, resulting in two deputy US Marshals being shot. According to a US Marshals Service press release, "One Deputy Marshal was hit in the leg, and another was struck in his arm and leg. Both were taken to a local hospital and were being treated. Both are expected to recover."
CNN said an NYPD detective who was working alongside the deputy marshals suffered a leg injury during the firefight but the cause of the injury has not been released.
"Once again, NYPD cops demonstrate their willingness to run toward danger in the Bronx today as they attempted to apprehend an armed felon who shot a Trooper in MA," tweeted NYPD Chief Terence Monahan. "Two of their brave U.S. Marshal partners were shot and a Detective was hurt. We're all fortunate they will recover."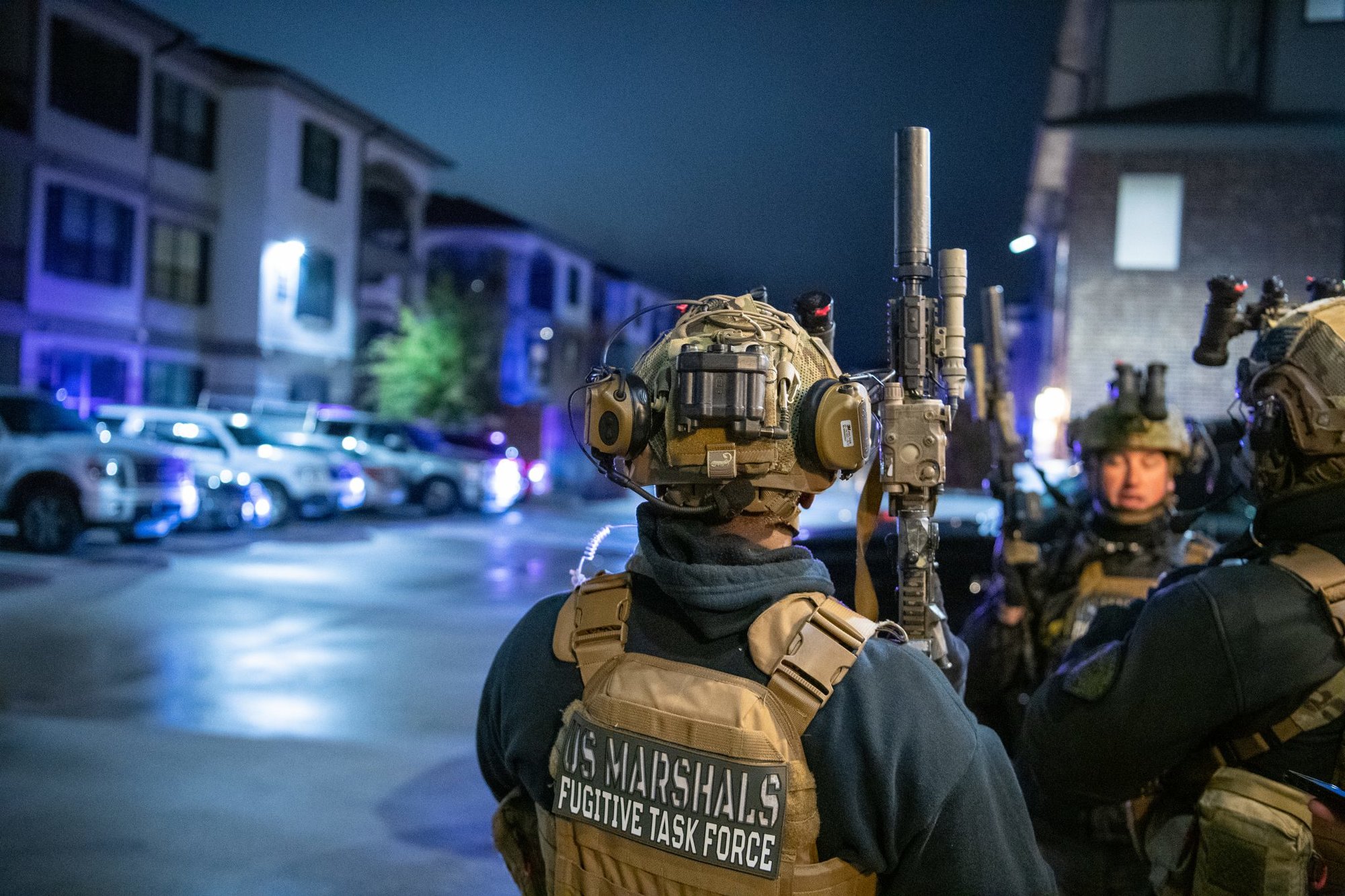 The two deputy marshals are members of the New York/New Jersey Regional Fugitive Task Force. The task force was searching the Wakefield section in the Bronx when officers were shot at, and the two deputy marshals were wounded. They returned fire, striking and killing the suspect. A firearm was recovered from the scene and a second individual was arrested, according to the AP.
The Massachusetts State Police identified the suspect in a press release as 35-year-old Andre Sterling. He was wanted for "armed assault with intent to murder and related offenses" in connection with the recent shooting of Massachusetts State Trooper John Lennon on Nov. 20.
Later Friday, on the opposite coast, a Los Angeles sheriff's deputy narrowly escaped an ambush in the area of Fair Oaks Avenue and Calaveras Street in Altadena, California. Multiple gunshots were fired at the deputy while she was on patrol in her marked squad car, said a Los Angeles County Sheriff's Department press release.
The female deputy has not been identified, and the suspects were described in the release only as "black males in their 20's." The investigation is ongoing and LASD is asking for the public's help by giving any information related to this incident to the Altadena Sheriff's Station.