Coffee or tea? If you're browsing this website, your choice is probably clear. But there's good news for coffee and tea lovers alike: You don't always have to choose.
In Hong Kong, mixing coffee and tea produces one of the region's unique specialties, yuenyeung, or yuanyang in Mandarin. Mixing these two drinks may sound like an expedited method to ruining your coffee, but it doesn't have to be.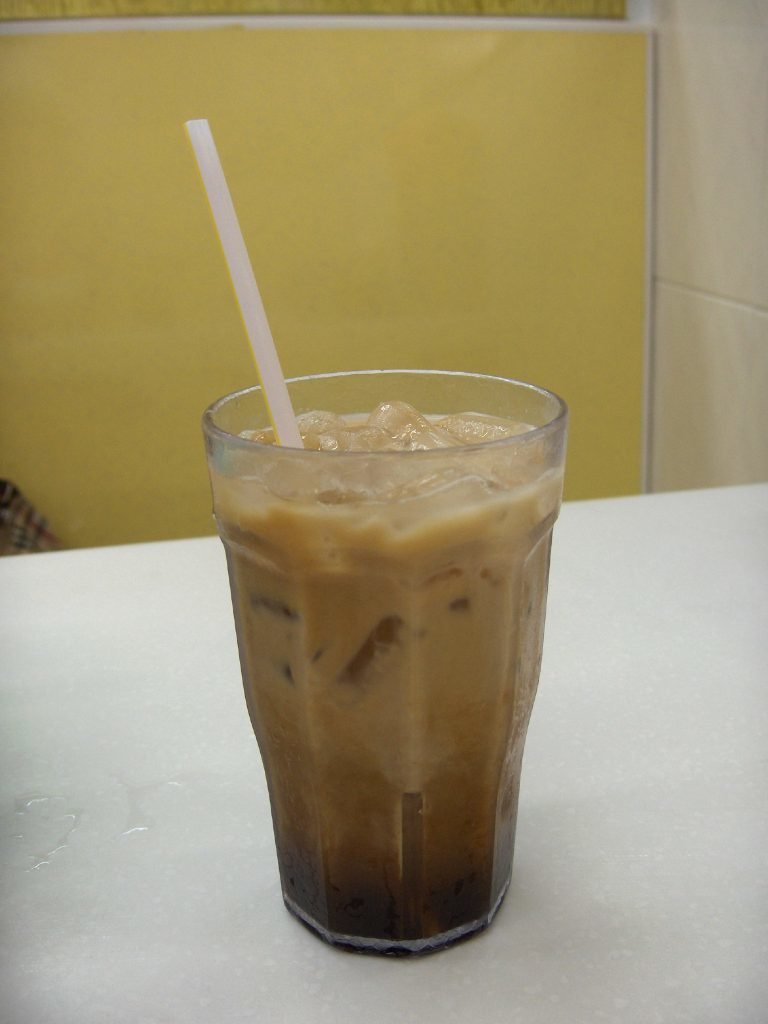 "Yuanyang" refers to Mandarin ducks. The species is well known for the stark contrast between the males and females; the gentlemen of the species are typically jewel-toned, while the ladies are soft shades of brown and gray. Together, they adorn ornamental envelopes, embroidery, and other goods as a symbol of an abundantly fortunate marriage. While it's arguable which is which in this recipe, the drink is meant to be a harmonious blend of coffee and milk tea.
Milk tea is an important part of this equation. It is Hong Kong's national beverage and for good reason: It's some of the tastiest tea around. The tea derives its unique taste from a blend of black teas and milk that's added once the tea has boiled. Tea leaves are removed with a fine mesh sieve resembling a stocking, which earns the beverage an alternative name: "silk stocking tea." Combined with evaporated or condensed milk, this tea is known for its smooth texture and rich flavor — which makes it the perfect coffee add-in.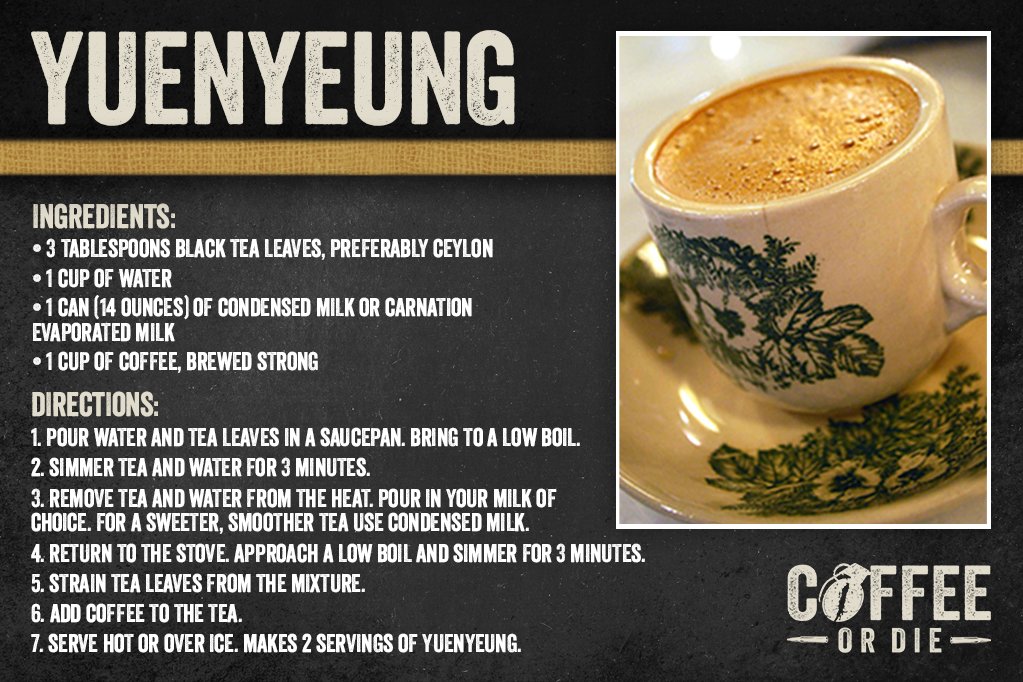 Milk tea derives its origins from British colonial forces in Hong Kong. However, coffee serves as a reminder of the country's internationally diverse, pan-Asian roots. Much of Hong Kong's Chinese populace initially didn't favor the latter beverage due to its high caffeine content. That slowly changed with the introduction of instant coffee, which circulated as a payment method for civilian workers performing menial tasks. After the eventual acclimation, Chinese eateries began to offer coffee as a means of enticing expatriates seeking indulgences they enjoyed overseas.
The experience was different for the Southeast Asian community residing in Hong Kong, who had grown up cultivating coffee and other strong beverages in their native countries of Indonesia, Sri Lanka, and India. Their desire and taste for coffee permeated the culture, and small ethnic-based cafes would often stock quality beans for an acceptable price. The coffee of the city often reflected its bright and varied population.
As such, yuenyeung brings coffee and tea together to make a deliciously smooth beverage, enjoyable for every season.