Pending a court martial hearing, Marine Lt. Col. Stuart Scheller, who's locked up as an alleged flight risk, telegraphed to the Pentagon and Capitol Hill on Monday, Oct. 4, that he'd agreed to a deal that would usher him out of the Corps and avoid a messy public trial.
The former commander of the Advanced Infantry Training Battalion at the School of Infantry-East in Camp Lejeune, North Carolina, Scheller rocketed to notoriety in the aftermath of an Aug. 26 viral video. In the video, Scheller voiced his "growing discontent and contempt" for the "ineptitude" of military and civilian leaders during the bungled evacuation of tens of thousands of Afghans from Taliban-controlled Kabul.
His video also spoke to his grief after suicide bombers killed 13 US service members at Hamid Karzai International Airport's Abbey Gate.
Although he immediately attempted to back up his words by resigning his commission, Marine leaders refused Scheller's gesture, and he's remained in uniform.
By the end of September, he'd been fired from his training post and incarcerated in pretrial confinement, awaiting charges for allegedly violating Article 88 (contempt for officials), Article 90 (willfully disobeying a superior commissioned officer's orders), Article 92 (failure to obey a lawful general order), and Article 133 (conduct unbecoming an officer and a gentleman).
But a document provided to Coffee or Die Magazine on Monday revealed that Scheller and a Marine Corps legal team led by Lt. Col. Alan Schuller appear to have hashed out a rough "de-escalation and mitigation" plan for adjudicating the contemptuous statements the 17-year combat veteran allegedly uttered.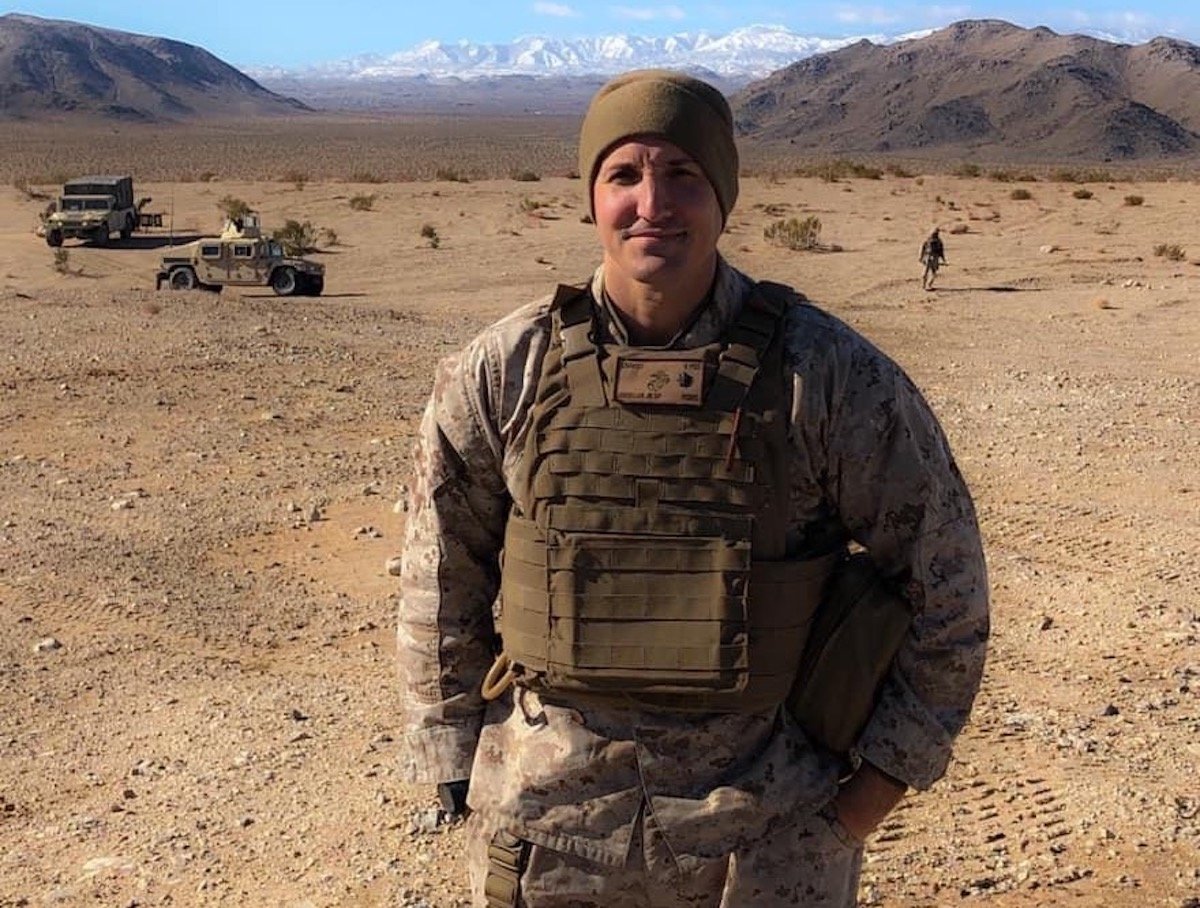 The records also indicated that a coalition of 21 Republican lawmakers, led by US Rep. Louie Gohmert of Texas, has blessed the deal and has urged Navy Secretary Carlos Del Toro and Scheller's commanding general, Maj. Gen. Julian D. Alford, to greenlight it.
"Lt. Col. Scheller is willing to accept responsibility for speaking out by resigning his commission," Gohmert wrote in a letter provided to Coffee or Die. "No other military leader has shown such integrity for their missteps during the retreat and surrender that failed."
Gohmert previously but unsuccessfully tried to prod the Marines to release Scheller from pretrial incarceration.
It remains unclear in the records whether Scheller might still face a special court-martial in which he would plead guilty to some — but not all — of the charges to trigger his release from uniformed service.
There also isn't a timetable for when Scheller could be released from the brig to his family, nor is there clarity on whether he will be freed under a modified release plan that allows him to communicate with counsel but bars him from taking his beef with the Pentagon to Facebook and YouTube.
The documents also lack a formal charge sheet indicating exactly how the Marine Corps might move on Scheller legally.
But a letter signed by lawmakers shows that Scheller realizes he might need to exit the service with a general under honorable conditions discharge, which is a step below an honorable discharge.
Marine spokespeople did not reply to Coffee or Die's messages seeking comment.
Reached by telephone following a Monday meeting with the confined Scheller, the Marine's lead counsel, Brian Ferguson, declined to comment.
Taking Scheller's case pro bono, Ferguson has been working alongside Texas attorney Tony Buzbee and detailed Marine criminal defense counsel Maj. Tyler Brummond to broker a deal with the Corps.
Waiting in the wings and armed with a $2.2 million legal war chest raised by the Florida-based Pipe Hitter Foundation are criminal defense attorneys Tim Parlatore and Jeremiah J. Sullivan III.
Retired Navy Special Warfare Operator Chief Edward "Eddie" Gallagher and his wife, Andrea, established the foundation in the wake of a failed prosecution of the highly decorated SEAL.
A panel of Gallagher's peers acquitted the operator in 2019 of murdering an Iraqi detainee and a string of other war crimes allegedly committed near Mosul two years earlier.
The collapse of the military's case against Gallagher followed revelations that a prosecutor and Naval Criminal Investigative Service agents unlawfully spied on defense attorneys and the editor of Navy Times.
The government team also stood accused of manipulating witness statements, misusing immunity grants, illegally leaking documents to the media to taint the jury pool, and then trying to cover it all up.
Those prosecutorial and police shenanigans motivated the Gallaghers to create a foundation to help other service members accused of serious crimes, and Scheller became the nonprofit's first very prominent client.
He also united key legal eagles from the Gallagher trial.
Ferguson represented several SEALs in Gallagher's platoon who didn't think he should've been prosecuted, including Special Warfare Operator 1st Class Corey Scott, who confessed on the stand to murdering the detainee, showing that Gallagher had not.
Parlatore led Gallagher's victorious defense team. Sullivan successfully represented Gallagher's platoon commander, who had been accused of covering up the war crimes — a charge he steadfastly denied.
Scheller also submitted a request to detail US Air Force Lt. Col. Nichols McCue to the case. McCue has successfully defended four Navy cases, including one with Sullivan and three with Ferguson.
Editor's note: This story was updated at 7:26 a.m. on Tuesday, Oct. 5, 2021, to show that Scheller is the first very prominent client for the foundation, not the first client.
Read Next: